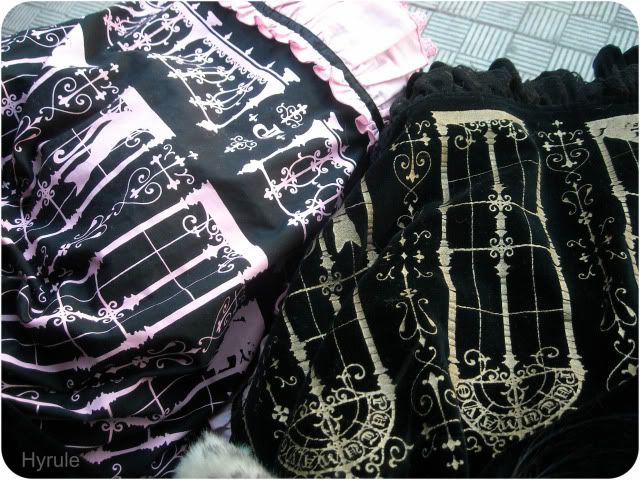 I went out with friends and finally I met again Sara after long time yesterday! We decided to twin with our Cat Window prints from Putumayo, she wore the first edition in cotton and I wore the velvet edition, we also coordinate our outfits with a fur jacket and rocking horse shoes, aren't we so cute?
♥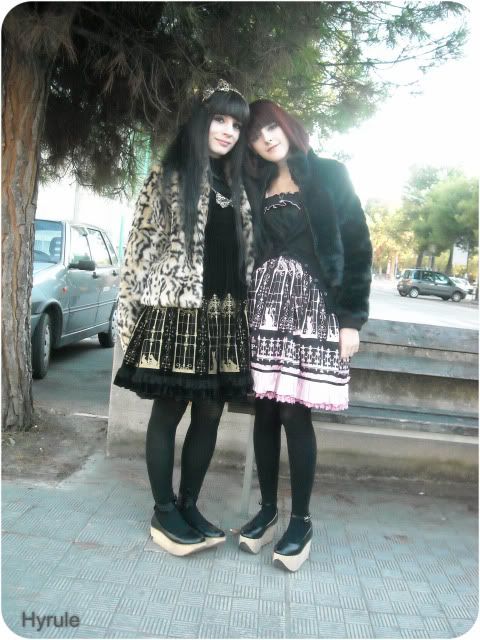 First we went to the mall for a little make up shopping (and to see winter clothes collection, I admit it ahah), we bought some items from the last Essence
supply and limited edition, here there's a pic of our common purchases :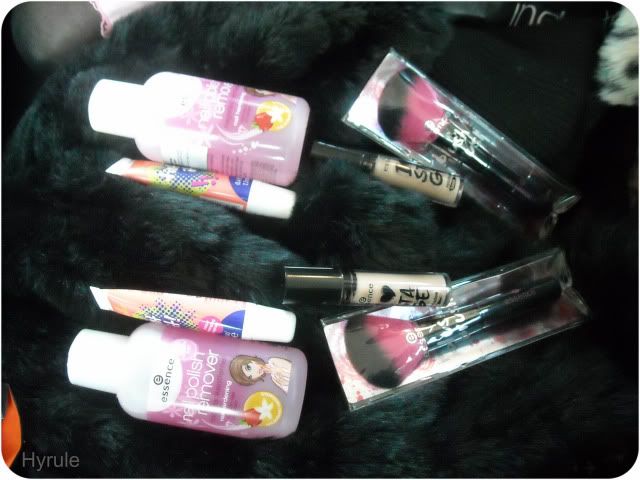 "STOOOOOP IT, you have a lot of products!!!"
when I buy make up items I always repeat to me
, it's like a drug ahah but I started a disposal make up project, so I'll finish some items, I don't know why but I'm too lazy to finish a product sometimes…when I'll finish a lot of items I'll start a big review! In one of my next posts I'll finally share reviews of my last make up purchases from Kiko!
getting back to what I was previously saying, we went to a nearby city after the mall, because the manga shop is there :D I bought the last number of Shi Ki, then we went to a cute bar for a hot tea, for me the most relaxing moment!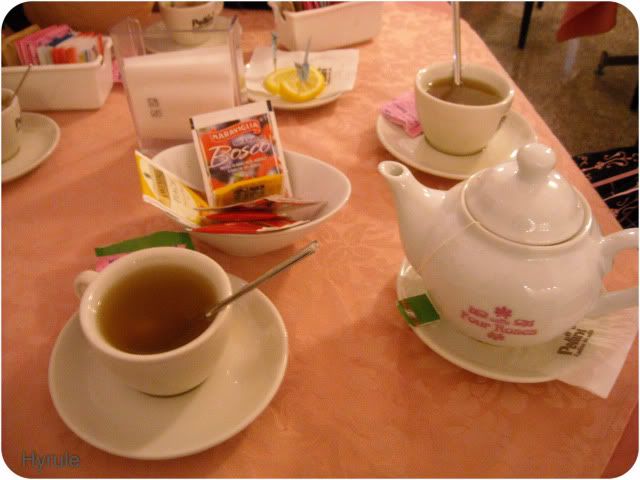 Green tea is my favorite one in this moment, do you like tea? What's your favorite one? My favorites are lady grey, green tea, vanilla and white tea!
I coordinate it with leopard coat and accessories (necklace and headbow), I hope you like it!
A pic of my purchases, below a list with all the products name!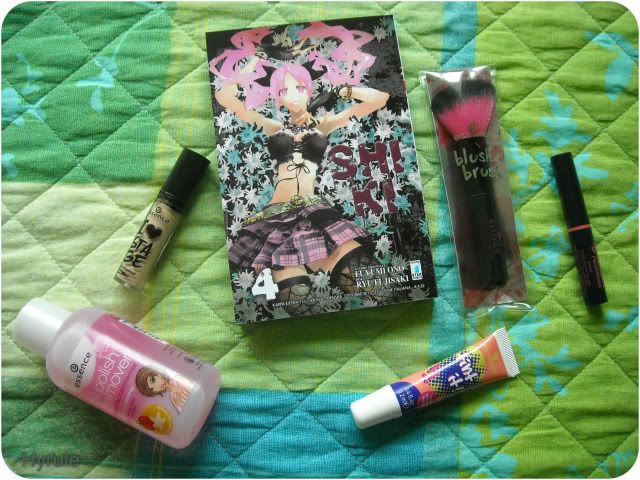 - Essence I love stage eyes primer
- Essence nail polish remover strawberry
- Shi ki n°4
- Essence Blush Brush
- Essence limited edition Urban Messages lipstick 02 "It peace"
- Essence Tint it! Colour changing lipgloss 02 "Turn to Lucky"
Lastly a video of a cute fountain that changes color! You can listen my voice (damn it), ahah it's always so strange for me
Thank you for looking and comments my dear readers!