Waratte Koarete streaming link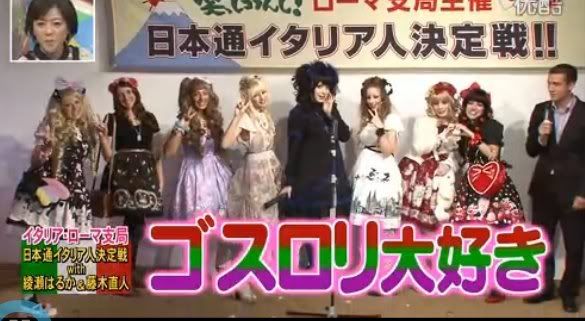 We received a streaming link of Waratte Koarete show finally!
The bad new is....we apperead only for two seconds D: with our ridicolous motto "Gosu rori daisuki", the show was
completely cut, I'm bit disappointed 'cause there was a lot of good performances! Other moments you can see us were when the camera framed the pubblic!
The link: http://v.youku.com/v_show/id_XMzEyMjA3Mjg4.html
You can see us at 37.20!
Then... have you got a program for this Halloween? What will be your inspired outfit? Last year my outfit was inspired by ghost, e
specially children ghosts ( I know I saw too many
documentaries of children died in fire D:). This time my outfit is based on a classic idea, I will be a witch eheh! I will celebrate it with my friends, we will do a little party with halloween menu! I hope to make a lot of pics 'cause last year I made only two pics!
Thank you as always for your comments and visits dear readers
♥♥♥