My dear friend Flavia made for me a new banner for the blog, what do you think? I like it very much :D
Today I would like to share my Lolita dresses, next time I'll post shoes, bags and accessories! I hope you like them! I didn't make pics of my outfits in these days, sorry! Saturday I'll go out with friends and I already decide the outfit eheh!
Let's start with Moitie dresses (jsk & op):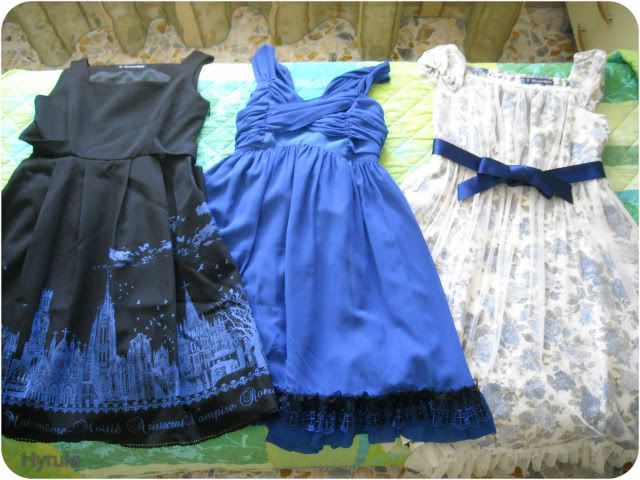 Silent Moon blackxblue ( I need to iron it, my closet it's too small for all my dresses D:), Front Cross Bluexblack, Tulle Rose ivoryxblue
Skirts: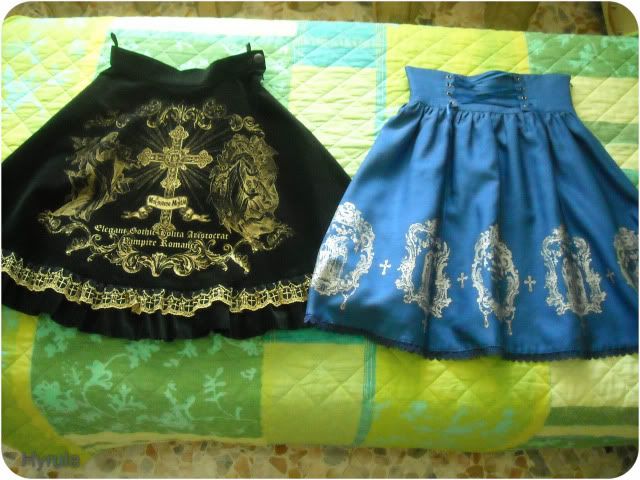 Divine Cross blackxgold (velvet version), Holy Queen Bluexsilver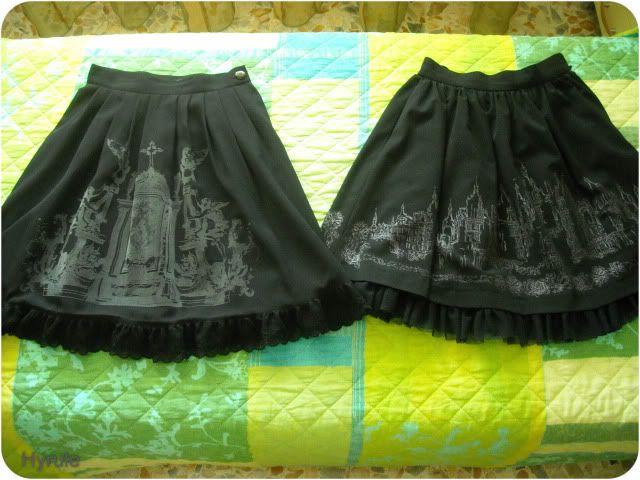 Ritual print blackxgrey, Cathedral blackxsilver
Aatp dresses: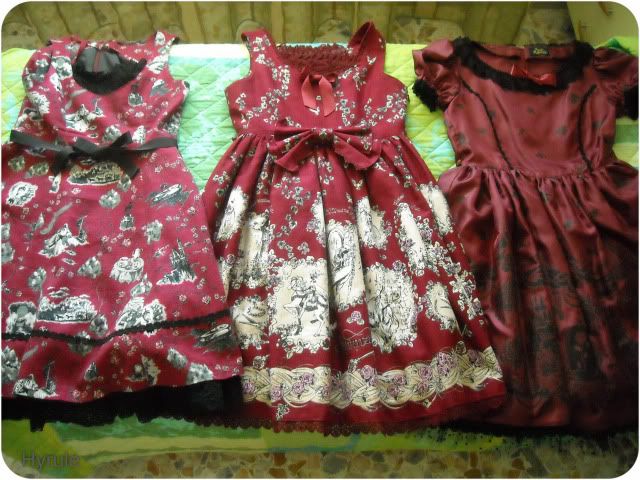 Vampire Forest, Scent of Rapunzel, Beauty and the rose promise. All red. I'm a red Aatp addicted eheh



Baby the stars shine bright dresses (light colors):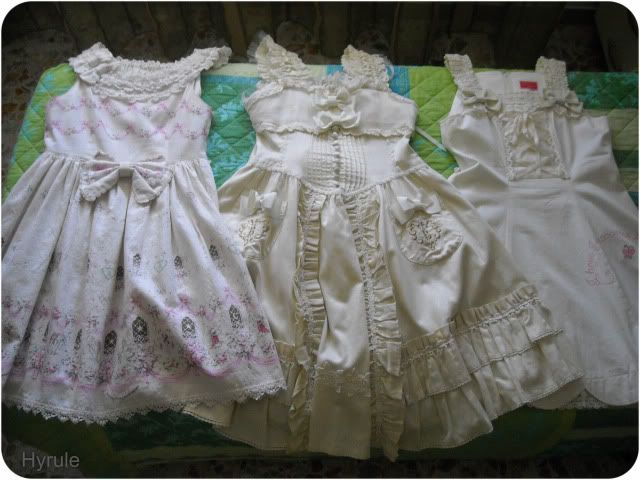 Paris Window ivory, Pocket Embriodery 2°edition cream and Wizard of Oz cream
Dark colors: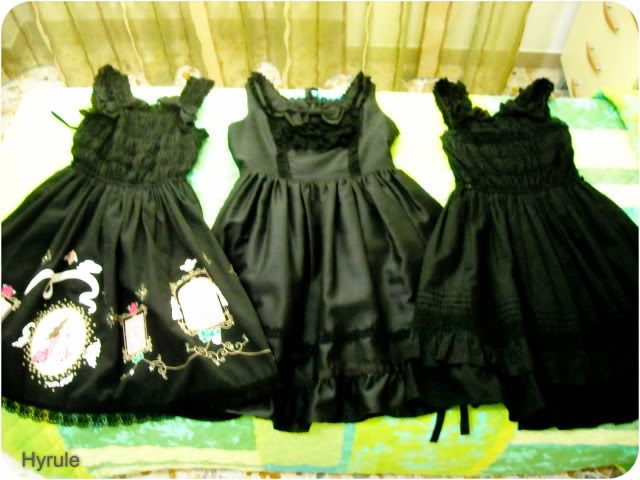 Bad pic ever, I don't know why my camera didn't work...
Virgin Mary, Christmas ornamental ( I forgot the veil), simple full shirring
Other colors: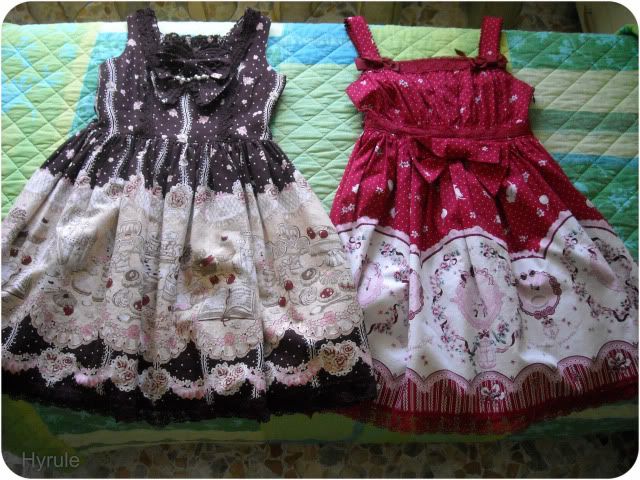 Merry Sweet Castle brown and Oiseau Blue red
Angelic pretty dresses:

Lady rose white and Cherry Berry Bunny black
Skirts: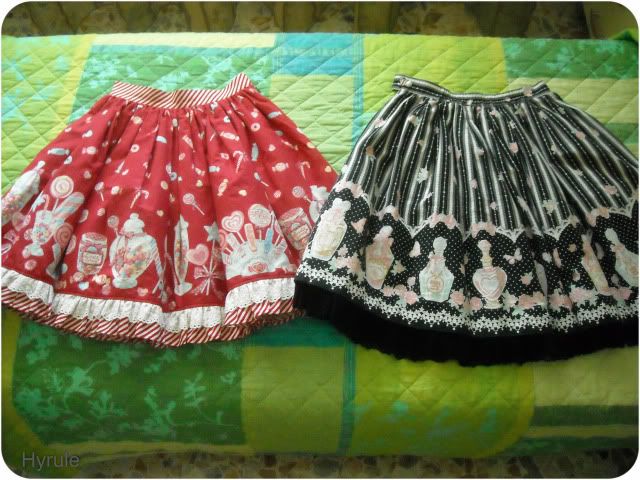 Miracle Candy red and Rose toilette black



Putumayo dresses:
Cat window blackxgold (velvet edition) and cat window blackxpink (normal edition), I'm a cat addicted!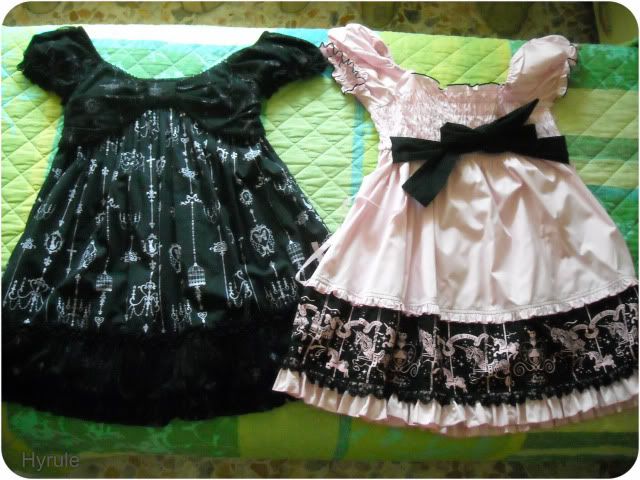 Chandelier Blackxblue (now it's a strange color), Carousel Pinkxblack
Innocent World: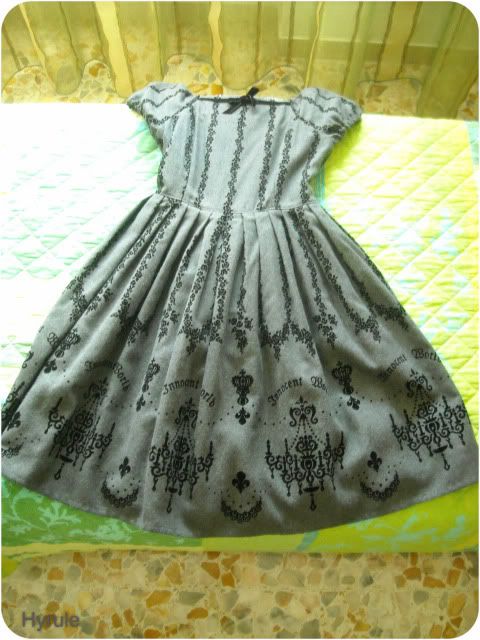 Only one dress, Chandelier op in light gray!
My style changed a lot in these years so I decided in the next months to sell some of my dresses, I'm sad but it'useless to have a big wardarobe and I wear some of them few times...