I went out with my boyfriend to the manga shop some days ago, but
unfortunately it was closed:(, so we decided to come back to our town for a little walk (and we found some mangas that we wanted in a stationery shop!)
. I wore again my leopard jumpsuit 'cause my bf loves it, this time the outfit was more casual with my
leather jacket and creepers, it was really comfy, perfect for saturday afternoon!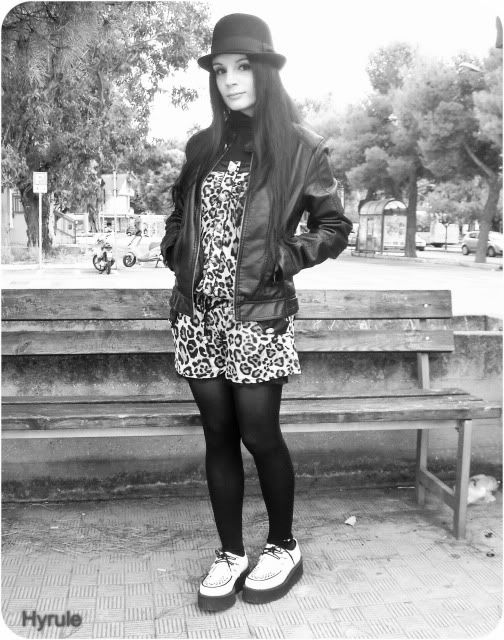 The pic is not the best, I look so short and fat ahah sometimes my bf is a
bad
photographer.
It's the first time I played with some blackxwhite effect, I love the final result, I think it's perfect with the outfit mood!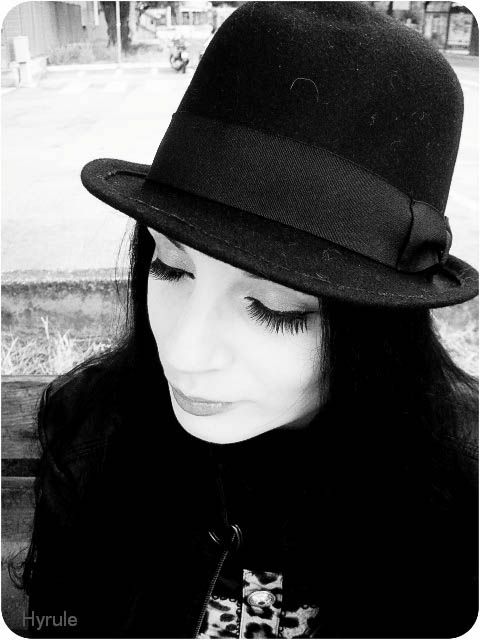 I love these H&M fakelashes, they are long but natural! I tried my dolly wink limited set, but they are too exaggerated for my taste so I'll wear them only for events...I need new fake lashes eheh maybe I'll buy them in my next taobao order !
The sky was so beautiful