Last outfit from a few days ago! I went out with my friends to buy some hair dye and then for dinner we went to a little pub, I have nothing really interesting to say but I'm working on a new sponsored review and I hope to share it asap!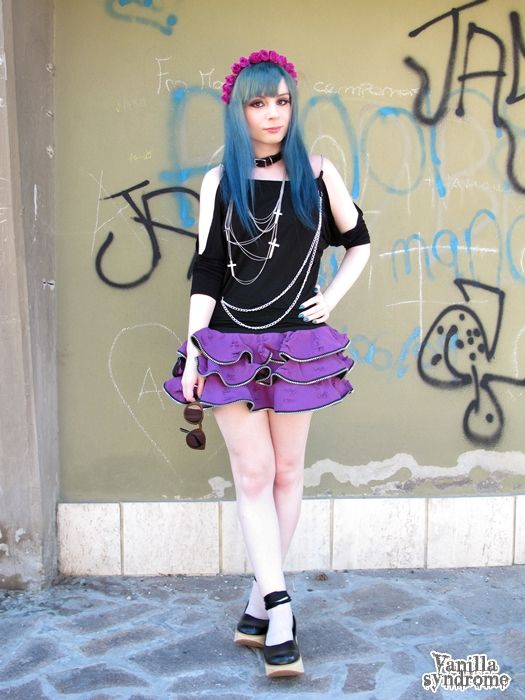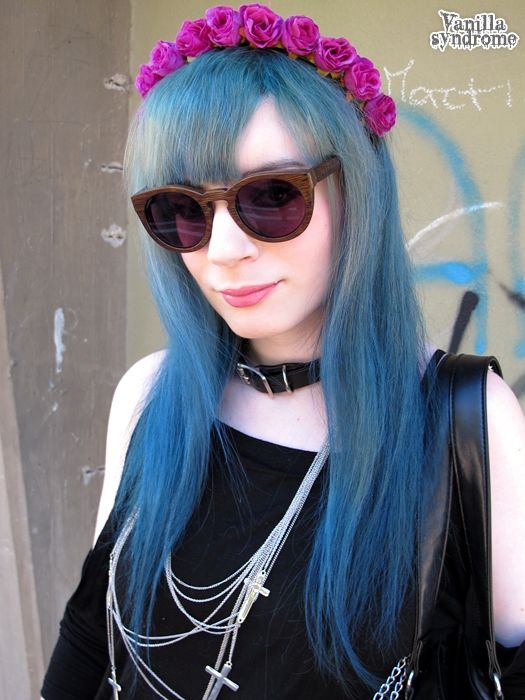 Headband
taobao – Necklace Accessorize – T-shirt Pimkie – Skirt Glavil – Shoes Montreal – Sunglasses Sunboo
I tried to coordinate my Glavil skirt in a different way, I really like the final result, the headband had the same color of the skirt, I don't know why it looks so magenta in the pictures XD.
And lastly another simple outfit with a different hair style, I made two odangos and put a usamimi, I don't know if this kind of hair style suits me, but the weather is so damn hot that it's really hard to have perfect hair without dying.