A new daily post after long time, I didn't go out a lot in this period, especially for the hot weather and my studies but I tried twice a new restaurant called Sushiko
in a nearby

city, it proposes a large amount of different sushi (with the roll!) and some plates from Japanese cuisine like tempura and other things! The pictures of the food were from the first time I went there, the video from the second time (and maybe it's good I didn't make a lot of pictures 'cause I ate the double than the previous time, lol), the same day I also went to the hair dresser to correct an ugly color and now I have beautiful blue hair *u* but let's start with the pictures.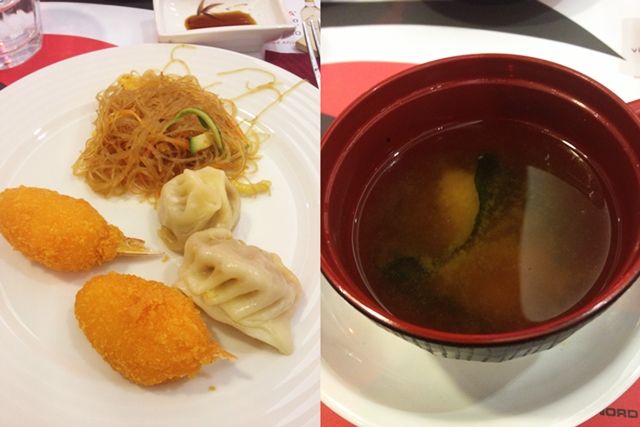 It has been a while since my last post full of food pictures XD did you miss them? Everything was super delicious and I can't wait to come back there! Now I'm rolling over the floor XD.
The local is really beautiful and tidy and you can eat all you want for only 15,90 euro *u* also fruits and sweets! It's a really reasonable price in my opinion, especially if you eat a lot….like me XD. After the dinner we went to a bar in my town for something to drink, unfortunately our favorite bar was closed so we went to the most nearby.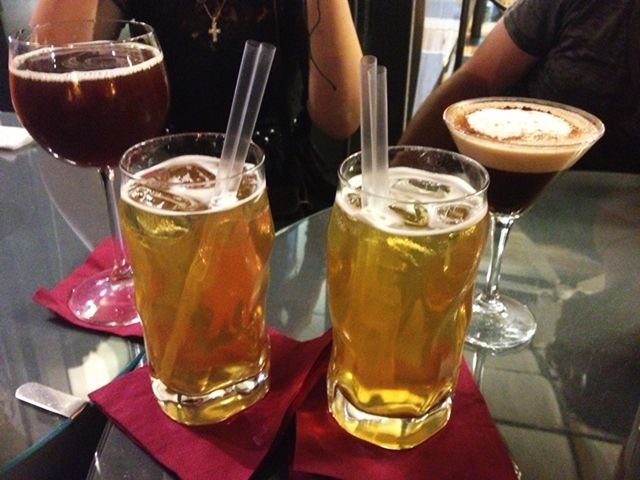 The previous day I tried to make my hair lilac but something went wrong and the color was an ugly mix between blonde, lilac and grey and also my tips were still blonde…so I went to the hair dresser to make a new semi permanent color, it was realy hard choosing between a large amount of colors but I found a lovely blue shade and I decided to go for it also if I totally didn't know how it would suit me. The final result was a lovely gradient effect from a mint/electric blue to the tips *_* what do you think about it?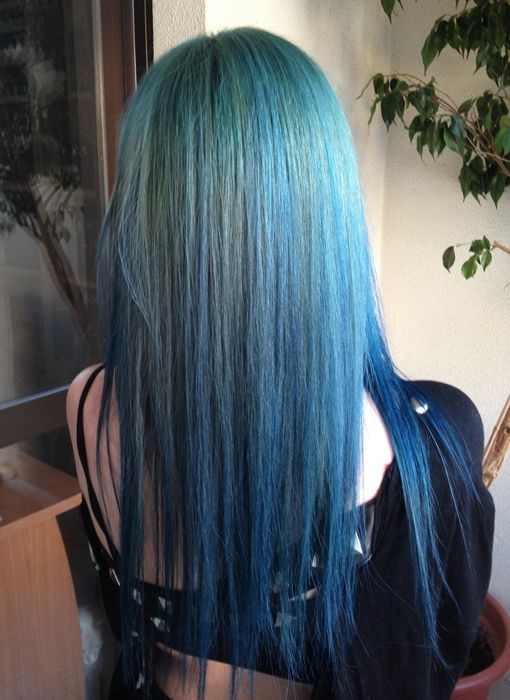 I can keep this hair color only for the summer then I need to come back my usual blonde in September/October for my exams, you know the university isn't something where you can easily express yourself without prejudices (from professors obviously),

but surely after this session I will color them again *_*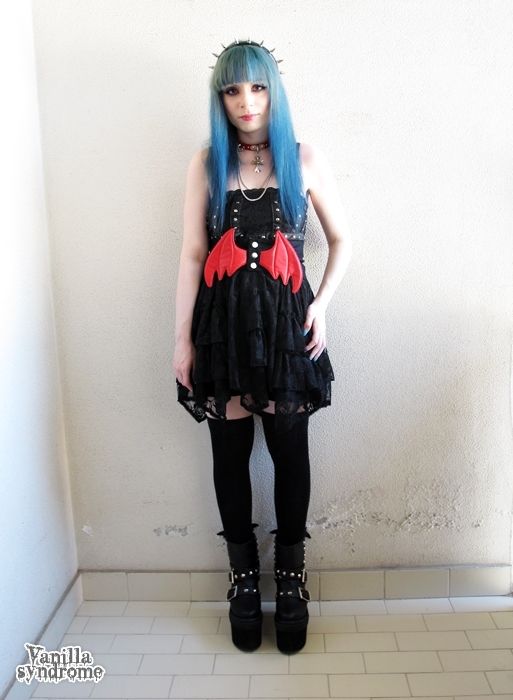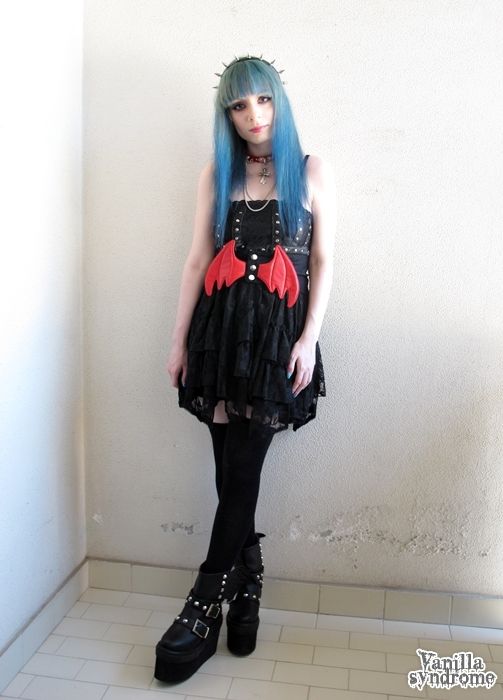 Headband
Spinns – Choker Ghost of Harlem – Belt Glavil – Dress Fernopaa – Boots Glad News
This is my last outfit, I washed the hair once and lost some color only in the bangs yay! There are 40° degrees in this moment in Italy, I only want to die ahah. I also made two new orders from Japan and bought some items from my wishlist, I really hope to receive them soon, I can't wait!