Simple outfit I wore yesterday to visit my friends for lunch, I always wanted to wear this beautiful Glavil long t-shirt like a dress and finally I did it! I also wore this wig for the second time, I still don't know if it suits me well or not, but I tried to sell it without any results so...I decided to give it another chance!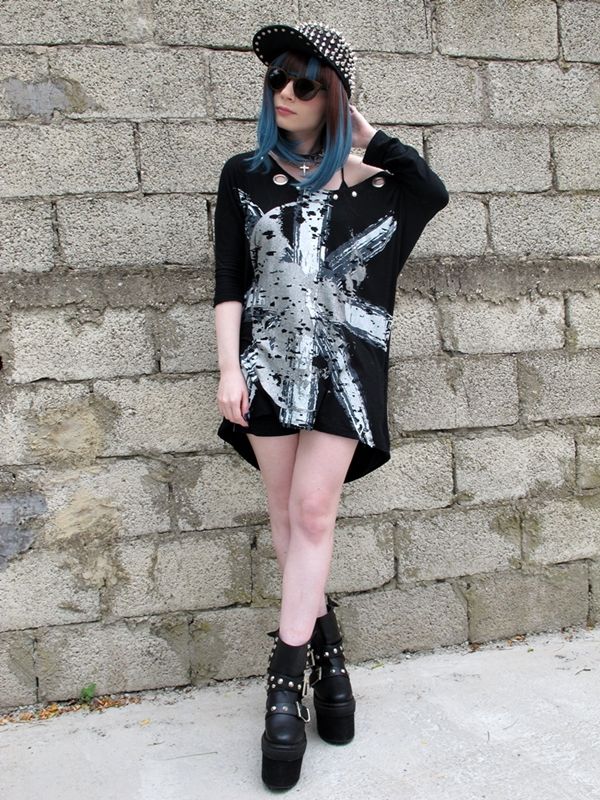 Hat Ebay - Choker Ghost of Harlem - Sunglasses Sunboo - Shirt Glavil - Boots Glad News
The outfit is really fresh, perfect for summer, but because the weather wasn't so hot I wore my Glad News boots and I really like the final result, they give to the outfit something more!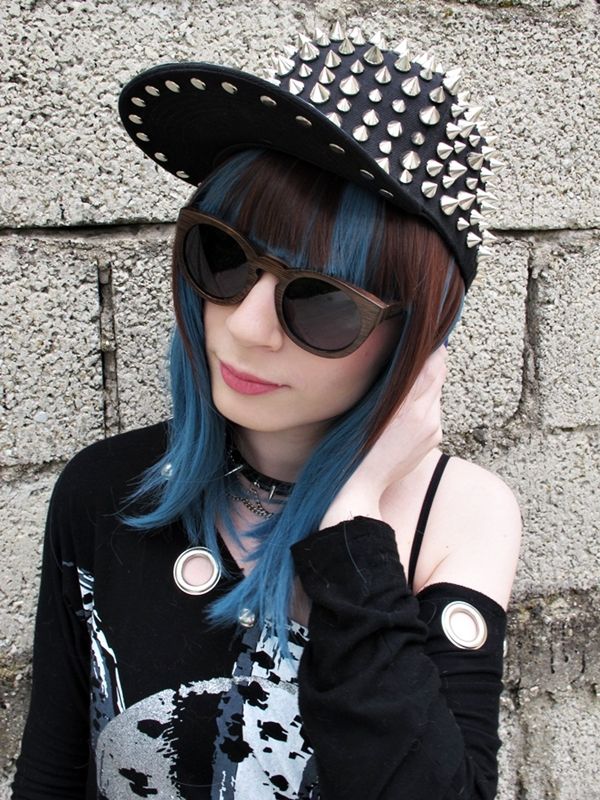 Did you notice something new? It was the first time I did some pictures with sunglasses XD! I think my face is really strange and I don't look good with sunglasses, but this pair is just awesome and for the first time I thought I look good with them! What do you think? The brand
Sunboo
is a local brand that sell only sunglasses in wood! They're super light, comfy and special, I fall in love with this model!
From the website:
"Enjoy Sunboo sunglasses, a new concept of sunglasses inspired by the idea of "fashionable nature", sense of freshness and dynamism which lets you personalize your own style and be whatever you've always dreamed to be. Do not be like others.
Sunboo Sunglasses are 85% hand-made and guarantee both bamboo and wood high quality"
I really like the concept behing the creations of this sunglasses, they're unique :D, I also bought another really cheap pair of sunglasses from ebay and I'm waiting for a new parcel from Japan...I'm totally broke in this moment XD but I'm happy with all of my new things eheh.