It's time to make a new haul post! I can say I bought a little too much during the past months XD firstly I ordered these three beauties from Ghost of Harlem because I really needed something new for the summer and I also received as a present this fabulous Glad News

boots from my boyfriend I felt really guilty XD because I realized only half of my my little spring wish list and I made a new big order with pastel clothes I totally didn't except to make ahahah (but you know, when you want something and you have some money…you forget all of your plans). Sooo let's start with the things I needed and were in my wish list: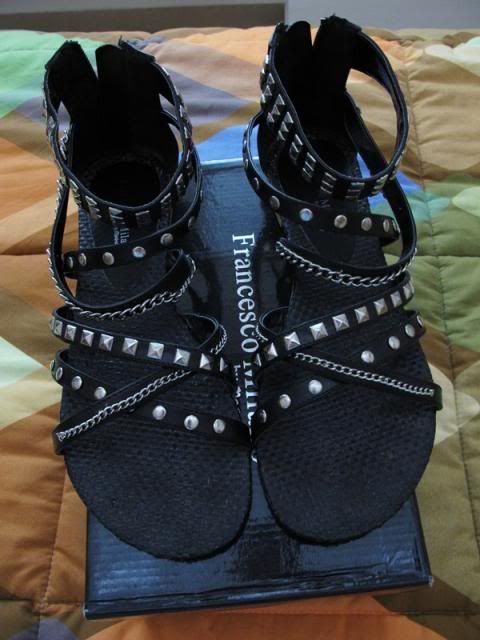 Francesco Milano
sandals, I found them luckily like two months ago on ebay for half of their original price so I decided to take them! The quality is really good and I love all the little spikes and chains details!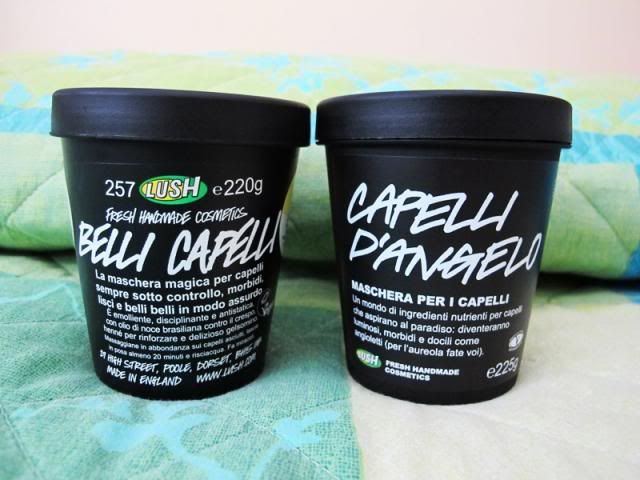 Lush
hair masks. I don't know their English names 'cause they are totally different in Italian, but they are (I think) the only two masks for dry hair and I can say they are the best hair products I ever tried! Finally my hair are super soft and not dry and ugly like straw XD. I hope to try new products from Lush when I'll have the opportunity!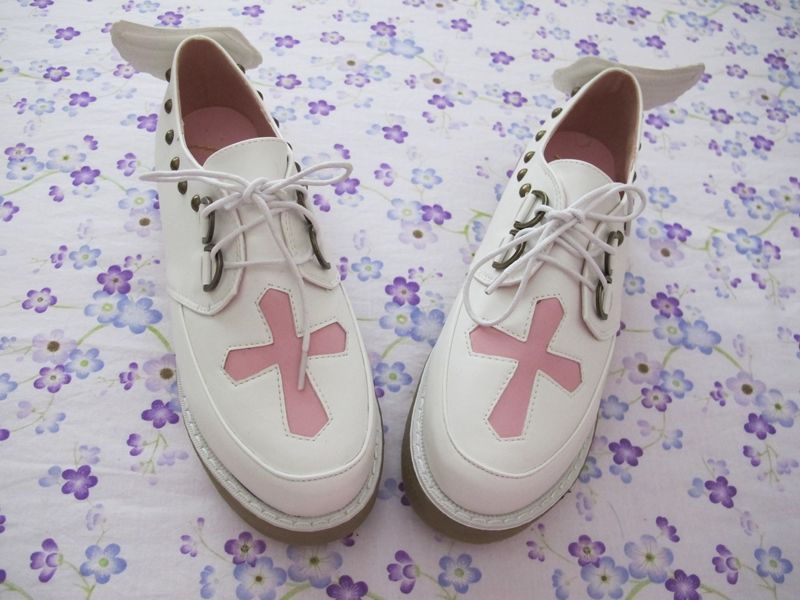 Candy Stripper
replica shoes. I'm not a pro-replica person, if I find something original I surely buy it but this pair of shoes are so impossible to find also on auction so I decided to take them on taobao because I really love the model (also they have been not available in Candy stripper's site for so long so I don't think I damaged them XD and

in the future if I will find the original one I'll buy them)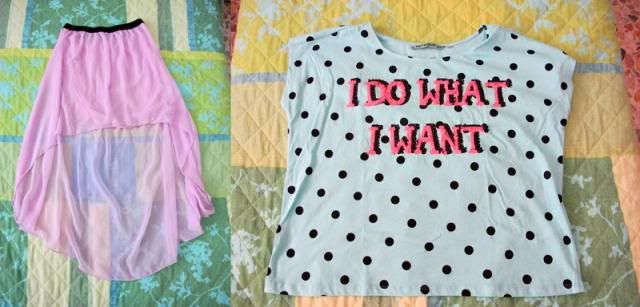 Finished the list of needed things I'll start the one full of things I didn't need XD *coff.
Firstly I did some shopping at the local store Terranova and I found a lot of cute things but I decided to take only the mint t-shirt because it reminds me a lot a model from Listen Flavor and I haven't something in this color in my closet, it was

really cheap! The skirt was a lovely gift by my boyfriend *_*.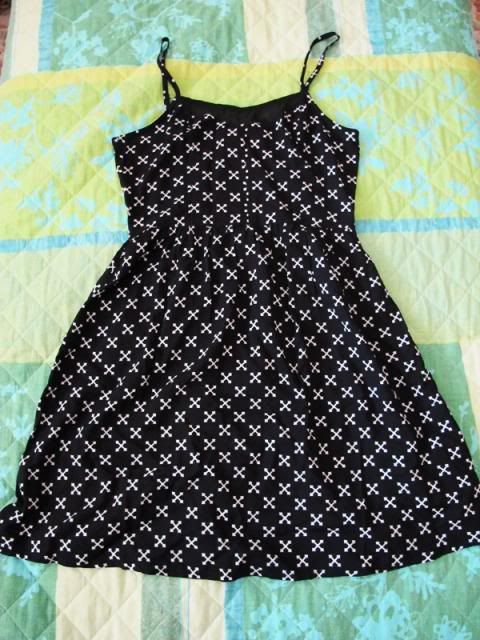 I also bought from h&m a cheap crossed print dress! There were a lot of things with the same print also in different colors!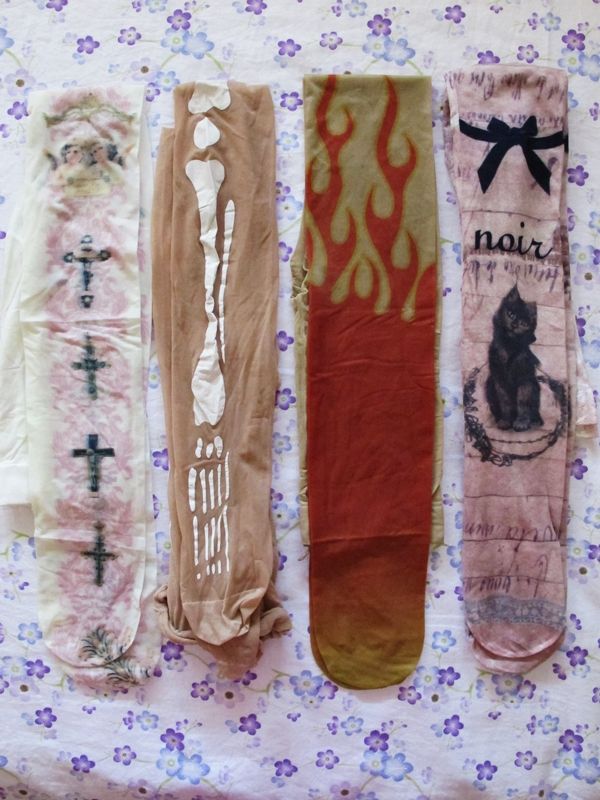 I ordered a bunch of new tights from ebay and taobao! I know the summer is here but I cannot resist , I'm sure will use them a lot in the next autumn!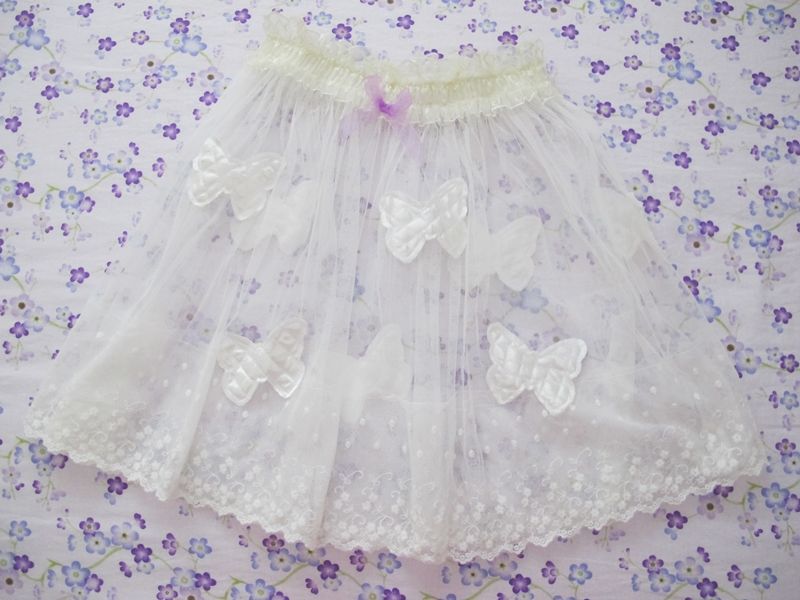 I also bought over lace skirt for cult party kei outfits from taobao! I found so many lace things there it's really hard to chose only a few things! It's really similar to the skirts from Etsuna Otsuka!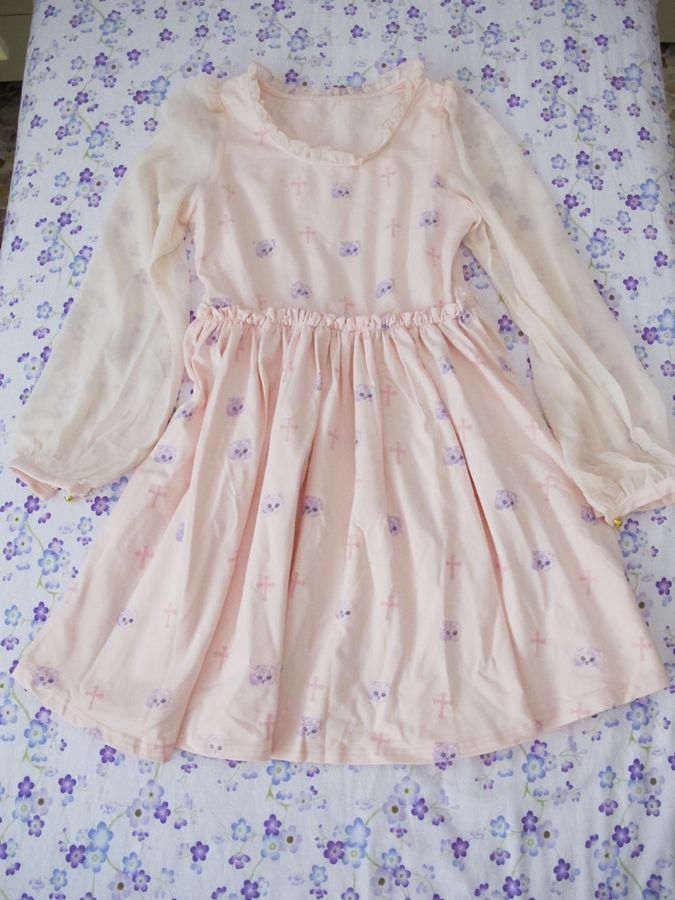 One of my favorite last purchases is this dress with cats and crosses! You know I LOVE cats and crosses and when I saw it I couldn't resist buying it! I'm not really sure but it's maybe a replica from E Hyphen world. Please dear autumn came back soon, I need to wear this lovely dress soon T_T.
I also bought two cheap headbands with roses on taobao, I'm sure I will use them in a lot of differents outfits!
For makeup I bought a cheap set of lower lashes from ebay for around 1,50 euro XD they're really good and I didn't expect this! I waited like three weeks but I'm really happy I bought them and saved so many money! The Too Faced blush was a present from my mum, we had a huge Sephora discount so we decided to make a little shopping there and for me I chose only this blush (my mother went crazy and bought the impossible XD), the quality is so good and I love the color, a lovely pink shade with some little gold glitters! The coral nail polish was a present from my bf's sister, I didn't own everything in this color and I'm really curious to try it! I also bought a new mint kiko nail polish (n.389), a kiko stick eyeshadow (n.11) and a lip tint from essence in color hot red (which isn't so red when you wear it).
A new wig! The color is ash blonde also if it's really hard to see well in my picture.
And for last after 7 months without buying lolita dresses thanks to my boyfriend's help I had the opportunity to take one of my big lolita wishes, the Vampire requiem jsk! I tried to take it 3 fucking times after his first release but every time it went badly, I'm super happy to finally have this beauty in my hands after so long time!