3° Harajuku fashion walk Pescara
Hi dears!
Monday I finally received the fashion walk pictures from our official photographer, I'm really sorry I didn't post them the same day because I was really busy with my first summer exam (I did it today and luckly it went well!), in the next days I will have another exam so I think I will not sleep and have time for anything ahah but...I'm -4 exams to my degree and I'm obviously really happy! Let's start with my outfit pictures: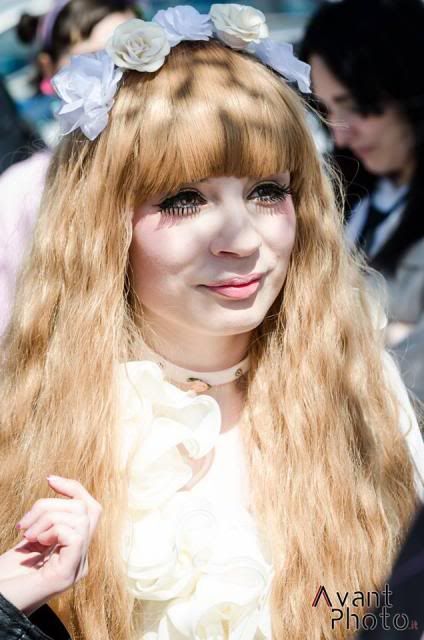 Roses offbrand - Cardigan JSKlondon - Dress Liz Lissa - Choker Lady Macbeth - Tights, shoes, bag Taobao
I didn't buy anything for this outfit, everything was alreayd in my closet so I felt so damn stupid when I realized I had a totally new outfit! It was my first attempt to cult party kei, I really like this style but I don't know if it suits me well...let me know what you think! And then some street and group pictures: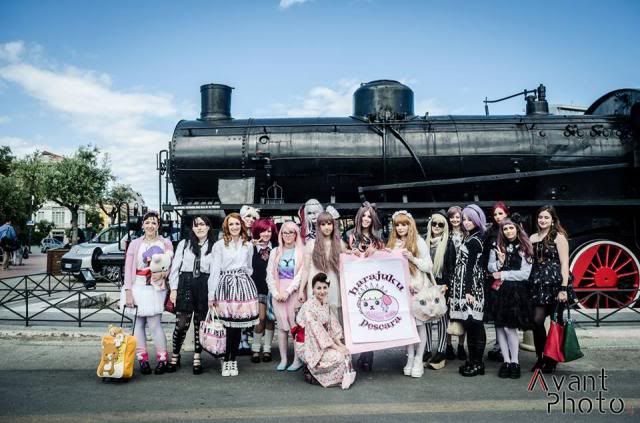 With my lovely cult party kei sister *u*
I really enjoy this kind of event, it's a nice chance to meet new friend who share with you the same love for japanese fashions and also to take inspirations! I fel in love with so many different outfits *_*! We were also really lucky because the weather prediction had rain all the day...and it was sunny and really warm, a perfect day for a walk!
And lastly you cannot miss the video! I hope you like it!
There were over 150 pictures so if you want to see all of them check this
link
!