Bf's birthday and luna park!
A simple post with my last outfits and daily life, unfortunately I spent most of my time studying at home so I don't have interesting things to share with you, but the 26th May there will be our third inspired Harajuku Fashion walk I can't wait to spend a lovely day with my friends and make some new ones *v* ( but…I don't know what to wear XD).
Simple outfit with my Super Lovers jacket, I love it so much but it's really hard to coordinate this blue shade, I'm always afraid to make a very bad outfit with it XD I also bought two different blue tights to go with it but the colors are always too different, sob!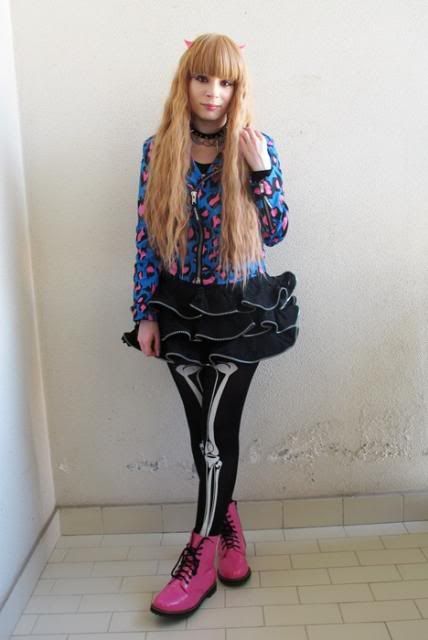 Horns
Kreepsville – Chocker Ghost of Harlem – Jacket Super Lovers – Skirt Glavil – Tights Ebay – Boots Bodyline

It was also my boyfriend's birthday this Friday so we celebrated it with his friends at home! The cake was so lovely, I was so sad beeing not able to eat it T_T
I took the inspiration for this outfit from Amihamu who wore a lot of different coordinates in red x purple, I didn't think of an outfit with these two colors before but they work very well together, I really like the final result! I love to check Japanese blogs and tumblrs, I find so many inspirations *v*.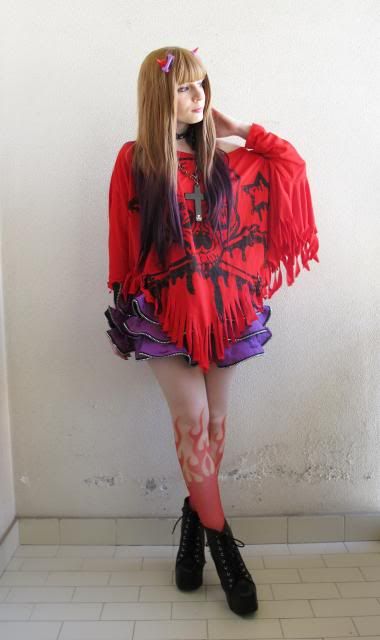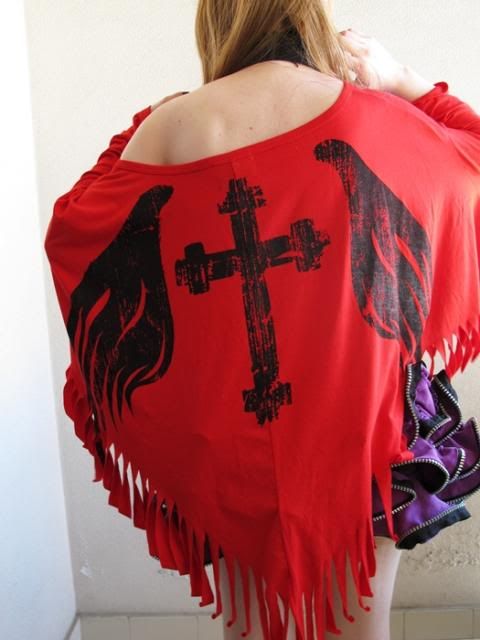 Necklace, Poncho, Skirt
Glavil – Tights Avantgarde – Boots Jeffrey Campbell – Accessories Kreepsville

Friday and Saturday I had two different medical visits T_T but I didn't want to spend another weekend at home so I decided to go out with my friends also if it was later than my usual and luckily Chiara invited all of us at her home for dinner *u* so I had the chance to stay with them more time than the usual! We went to Ikea 'cause Grazia searched for something new for her home, I only bought some sweets XD as usual.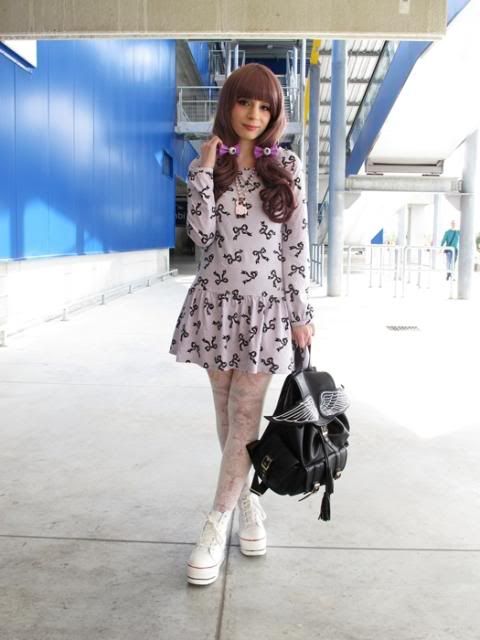 Ribbons Kreepsville - Dress Uniqlo x Milk - Tights, shoes, bag taobao - Necklace Cute can Kill
My outfit was really simple because, as I already wrote, before the meeting I went to a medical visit, but I like it anyway! The weather becomes warmer day by day, I'm a bit afraid we will reach summer's temperature in a few days XD I don't want it!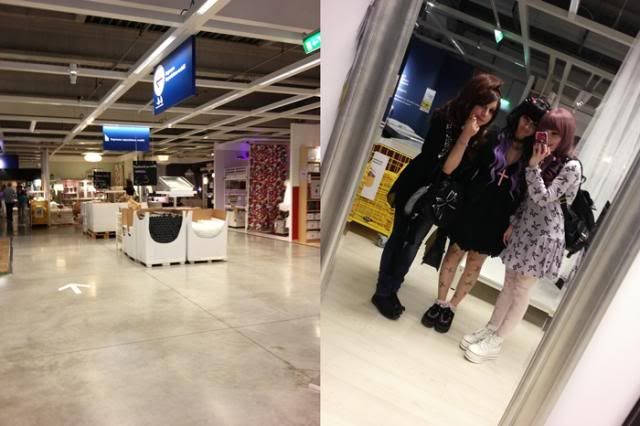 Random pictures inside the Ikea
Then we went to Ortona to Chiara's house, the dinner was super yummy and we ate a lot XD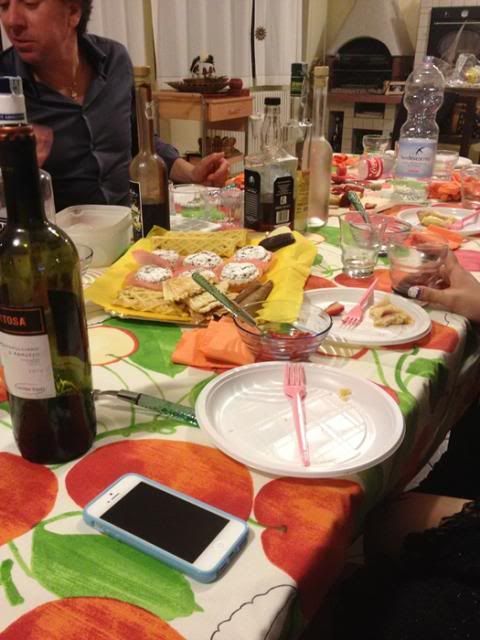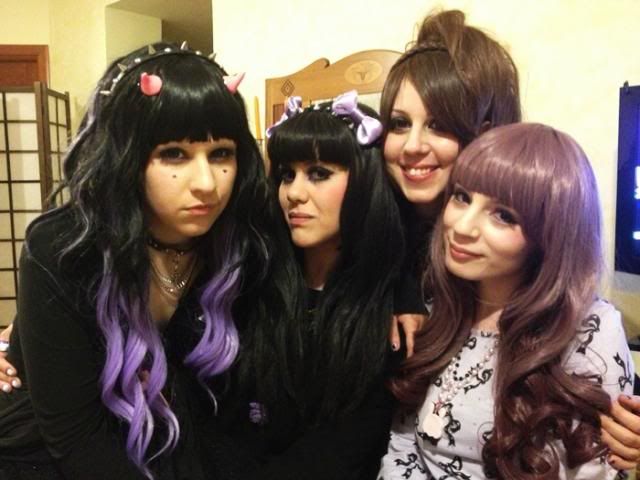 Group picture during the dinner!
After the dinner we also went around Ortona because it was holiday and there were a lot of people in the centre, we also went to the itinerant luna park and went for some rides…it was a very bad idea XD because we had wigs and skirts….during THIS one of my friends fell down and she dragged me too XD I was so afraid everyone saw my underpants I crawled to the opposite side XD you can imagine how
hilarious

the scene was!