Spring Haul + Easter presents
Thanks to Easter's money I received from my parents and some selling I did some shopping for spring! I really need some new things for spring, everything in my closet is so black, black and…black XD but I would like to try more light colors!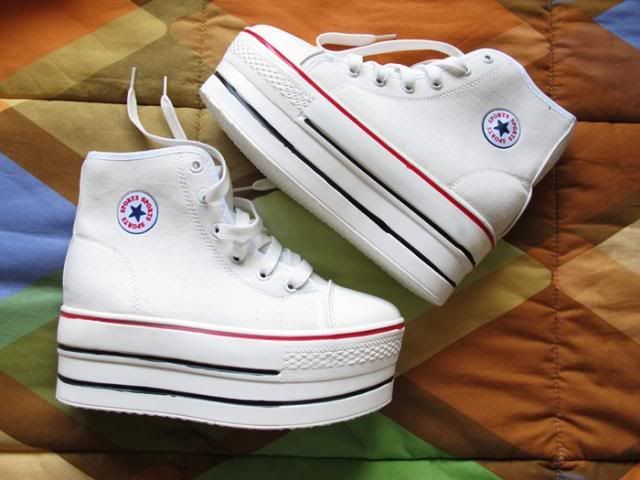 I bought in Japan a pair of platform sneakers and I fell in love with them because they are really comfy so I decided to take another pair in white higher and perfect for summer and spring, I hope they will not became grey in few time XD I'm really fixated with clean shoes, they're also really versatile in my opinion, I can use them with gyaru style but also with aomoji-kei (now I understand my don't-know-how-to-call-my-outfit are called so). You can find them
in a lot of different colors

for around 30 euro on ebay or taobao!
I'm literally fixated with jackets and in my little collection I missed this model, it's really cute and I love white x lavender for spring *v* it's a nice change because all my jacket are black or jeans. It's from an old
Candy Stripper

collection , Amo wore it in their publicity!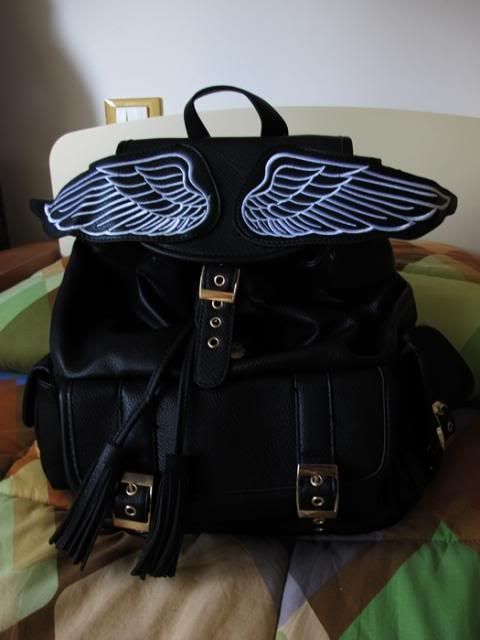 This backpack was in my wish list for so looooong but I didn't have the chance to get it, now I'm super happy with it, the quality is really good and finally I can take with me all the things I need when I go out without dying with an handbag that weights over 4 kg XD ( I take with me

a lot of things, I will soon make a "what's in my bag post")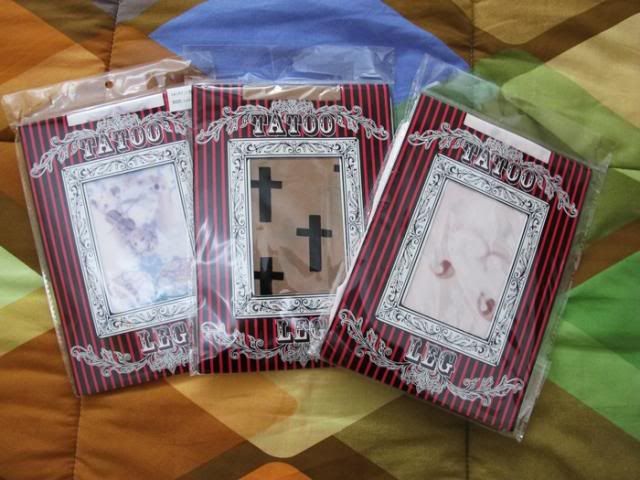 I also bought a bunch of new tights, I can't wait to try all of them! In details they are one tattoo with black crosses everywhere, a pair similar to the Grimoire's one with crosses and angels and a pale pink pair with face's cats everywhere ahahah, as usual I can't escape to my cat addiction.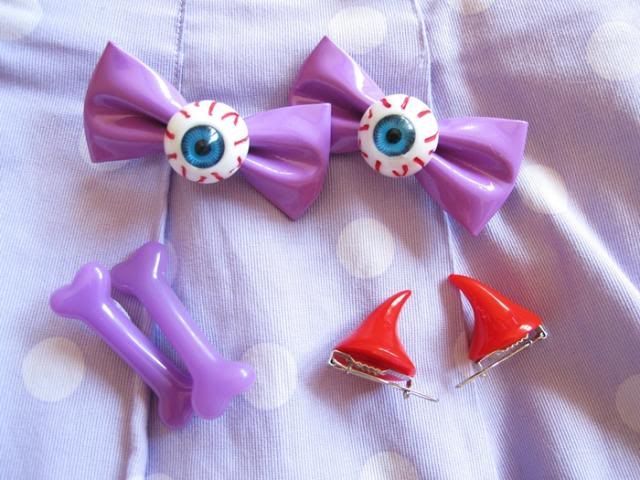 I also bought other Kreepsville accessories to match the previous haul post ones and a new pair of horns, this time in red! My kreepsville collection grows a lot XD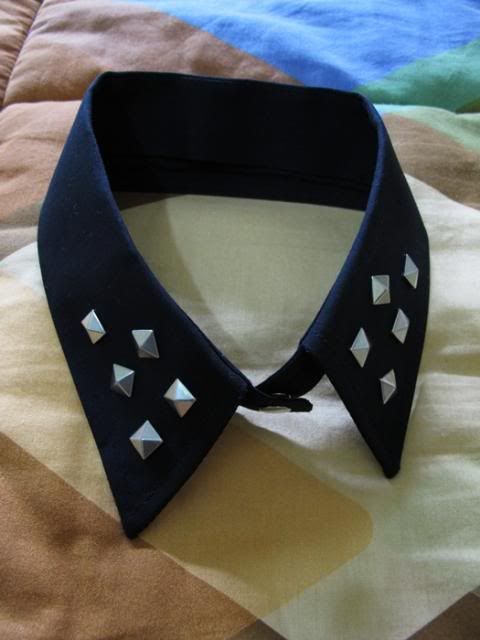 And then after my last little shopping session I bought this super cute collar with spikes! I was searching for something like this for so long time, but in Japan they were too expensive, I thought to buy it from ebay but I'm always really lazy to buy from it because everything arrives after a very long time, I was really lucky to find it here for a honest price, it's from Terranova!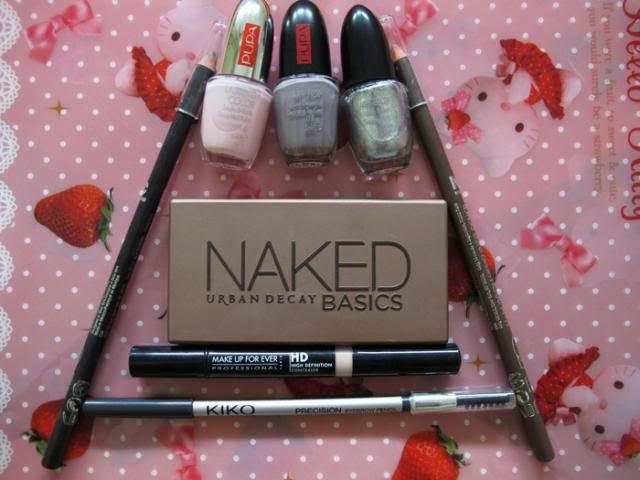 During the past months I also bought some new cosmetics but I didn't share them on my blog, mostly are cheap, the most important and recent one is my new Naked basics palette from Urban Decay *v* I LOVE it! I recommend it to you if you are searching for excellent quality natural eye shadows for a good price! Another good make up purchase was the Make Up forever concelear, it's super pale and perfect for my skin, I also can use it to illuminate the eyes area. I also bought

some new nail polishes and three cheap eyebrow pencils, the first two I bought from NYC are not my color XD I feel so unlucky to have this sort of dark blonde grayish color, but then Kiko launched a new eyebrow series and I finally found a good grey pencil *v* yay!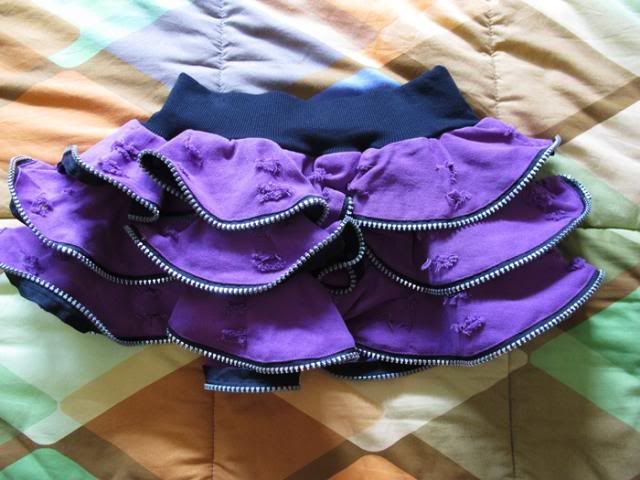 Now it's the time for some presents I received

for Easter *v* firstly my lovely boyfriend bought for me the Glavil skirt in the new purple color (he is always so damn kind with me and he loves Glavil so he always asks me if there is something new that I want *v*), I love it so much, it's my favorite skirt and I hope to get it in other colors in the future! Yes, I'm the type of person who likse something and gets it in all the colors XD ahahah! You can get it with a shopping service located in Tokyo! I used Sutewi's shopping service with my friends so we divided the shipping cost as usual!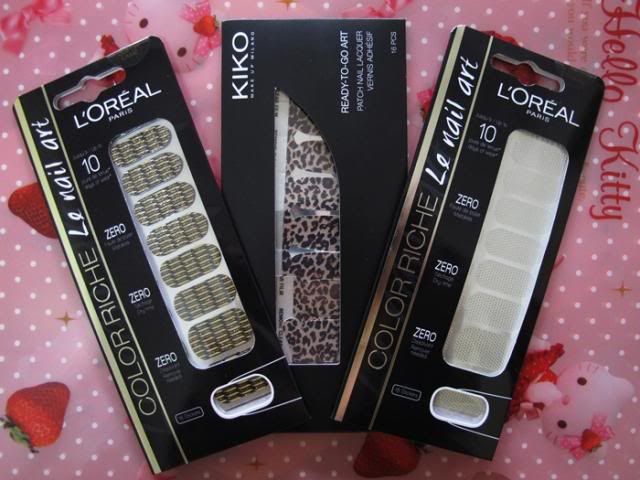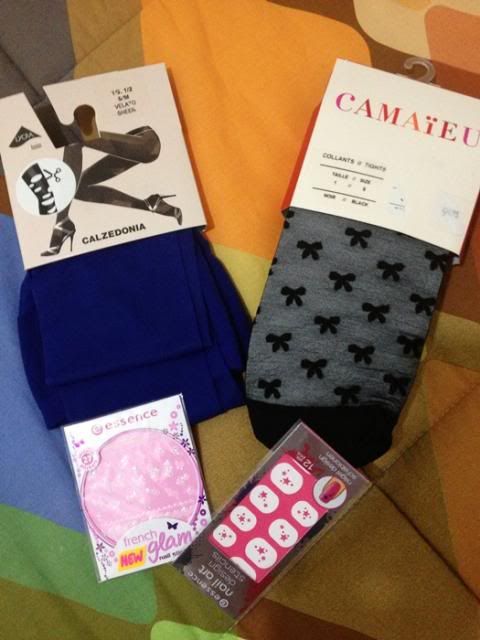 My boyfriend's sister also gave me some little presents, new tights and new things for nail art ( I fell in love with the new Kiko stickers, as you can see I just used some of them XD and I can't wait to try all the l'Oreal ones)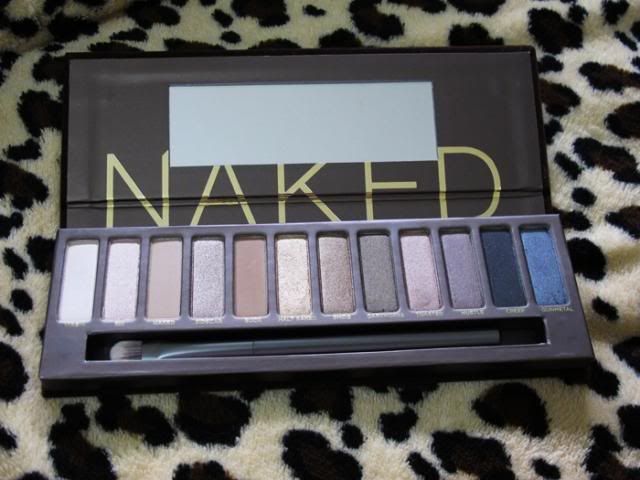 Another most wanted item was Naked 1, when I went to Sephora to take the Basics one I swatched a bit the Naked 1 and I fell in love with it but I couldn't afford it in that moment, so my boyfriend's mother decided to take it for me for Easter *v* I was so damn happy! Now I'm ok with eye shadows for the rest of my life XD
I also received chocolates as usual from my family! My grandfather won the first prize in a competition and the prize was a huge chocolate egg of 2 kg!!! Bye bye diet XD we will see again in the future.
That's all for my haul! I don't think I can buy a lot in the next months because I spent too much and there are a lot of important birthdays on May: my boyfriend and my two lovely friends Grazia and Chiara, I spent all my money for their birthday's presents and for some summer dresses because I have only two right now XD I will show them when I'll receive the parcel so maybe in my summer haul post. As always if you have some questions let me know!

I would like to remember my giveaway is still open until the 1st May :D enojy it!
Also the FB page Harajuku fashion walk Pescara organized a giveaway with a super beautiful rhapsody wig, I hope you like and enter it!