I started studying very hard
again

for my next exam so I think I'm going to post a bit less than my usual, I'm really sorry about that, I hope you understand it! This year I will graduate, I only have 5 other big exams to do so my energy will be absorbed by the study in the next months T_T I can't wait to finish the university! This is a little resume of what I did in my last week with my daily life and my outfits!
Tuesday I accompanied my boyfriend to a medic visit and we took the chance to go to lunch with Grazia and her husband Maurizio, we went to a local
really cheap

chinese restaurant and we ate a lot XD every chance is good to spam some food pictures!

Thursday I went for lunch to Grazia's house to record a video for the giveaway of our page ( I linked it in one of the previous posts but I will share it again CLICK). You have the chance to win this gorgeous rhapsody wig, the color is amazing, I would like to get it for me too!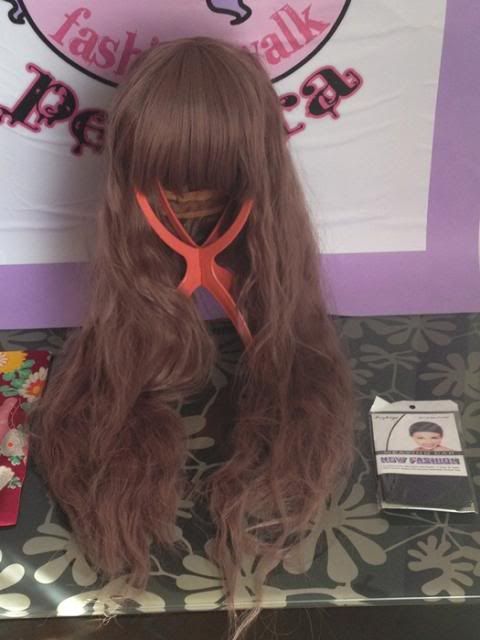 I wore a cozy but detailed outfit, mostly by Glavil XD you know it's my favorite brand but it's always so strange to dress up almost totally with one brand! I tried to make a non-gyaru coordinate but at the same time not too creepy cute, I always try to make personal coordinate, I'm still searching for my style but my taste is so various and I like too many things I don't know which style suits me better çoç.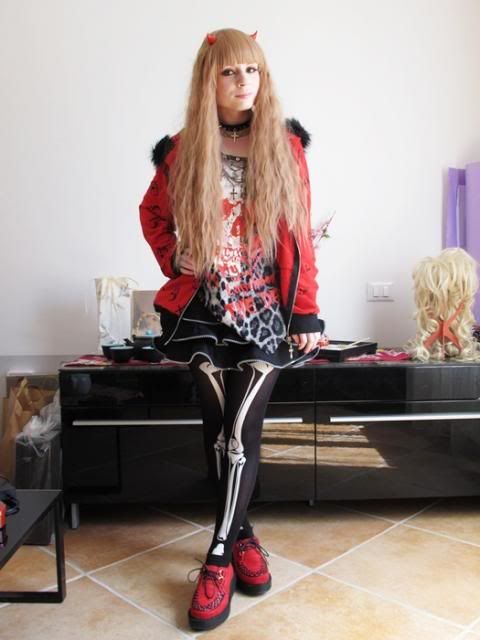 Horns
Kreepsville666 – Top, parka, skirt Glavil – Tights Ebay – Shoes Sango – Choker Ghost of Harlem

Saturday I went out with Grazia, Chiara, my boyfriend and Nicola (who is perfect in his aristocrat outfit *_*), the weather was so bad, it rained all day so we spent the most of our time in our usual lovely bar, took a lot of sweets, tea and hot chocolate eheh we had the chance to talk a lot! I changed the outfit just 5 minutes before my boyfriend took me from my home, I don't know why, but the previous outfit was strange and I had only few minutes to change the clothes and I finished to do my hair in the car XD, I wanted to make a different simple hair style this time, not the usual odango but two little open tails, I don't know if this style has a name XD sorry!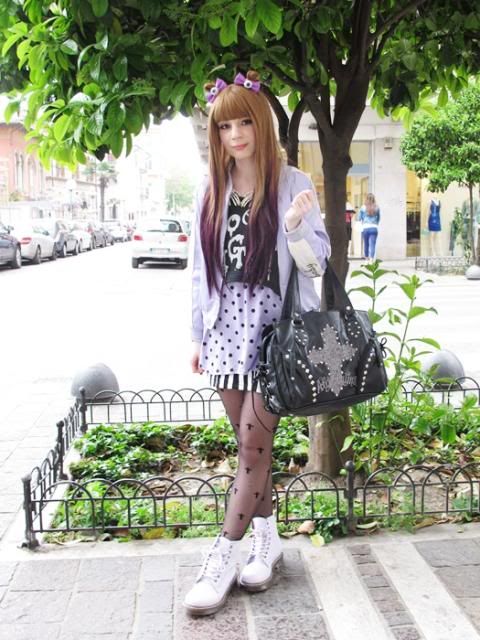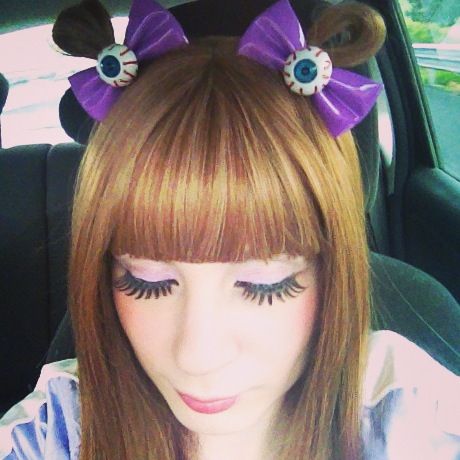 Make-up and hair details!
Ribbons, necklace
Kreepsville666 – Jacket Candy Stripper – Sweater Peace Now – Skirt H&M – Tights Missguided – Bag Algonquins – Boots Dr Martens
Then we went to the usual comic shop because they opened a new local beside the original one but there were so many people it was hard to greet the people we know XD!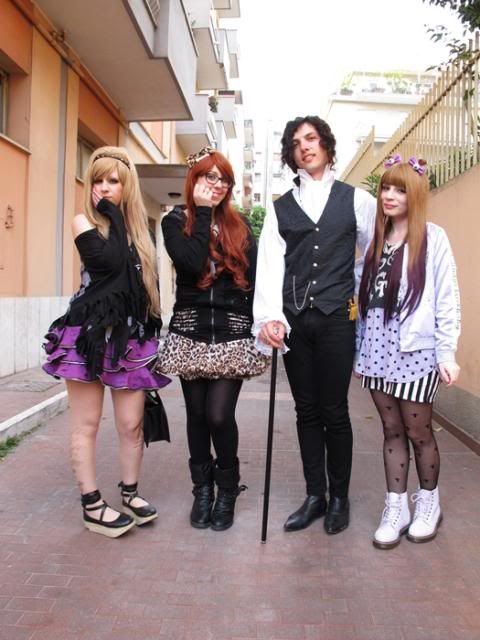 We had the time to only check Bershka then we went home, it was a really busy day but I'm always really happy to spend my time with my friends, it makes me really happy!

I also would like to share my first video-tutorial for the FB page! I explain without words XD how to create three different outfit styles with only one dress, obviously it's impossible to explain in a little video how to create an outfit from 0, it depends on the dress and the colors but I hope you like it anyway! It's also a new way to show how you can create a lolita outfit without all brand items :P so if you're new in lolita fashion you don't need to spend a fortune for a single outfit, you can find a lot of good things for cheap in your local stores! Let me know if you have some advices and ideas for a next tutorial *_*