Review: Geo Tricolor Green circle lens
As you'll remember in this post I received my lenses in few days after the error, I have been searching for a pair of natural and comfortable green lenses that covers really well my brown eyes for a long time because I wanted to use them for daily life but also for my cosplay ( you know when you go to a convention you will be out for like 12 hours), and the Geo tricolor in green are just perfect for my needs! This lenses are the most comfortable I ever tried, the color is amazing and covers really well my dark eyes, I also love the tricolor design, it is really unique and it blends really well with my eyes because the internal part is more honey than green. They are also available with prescription, it's really important for me because I'm myope!
Origin: Korea

Diameter : 14.0mm

Water Content : 38%

Base Curve : 8.6mm

Life Span : 1 year disposal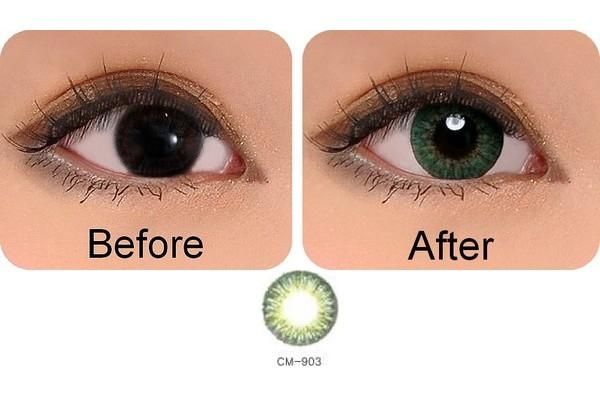 You can see well the design with these close pictures and also how my eyes look with and without the lens!
Lastly some pictures wearing them, they are my favorite pair, they also give a bit enlargement I really like, I don't know why they seem bigger than my identical brown one…mystery!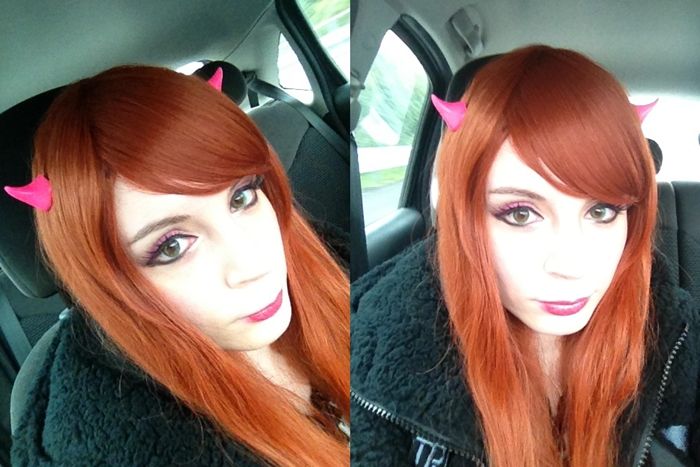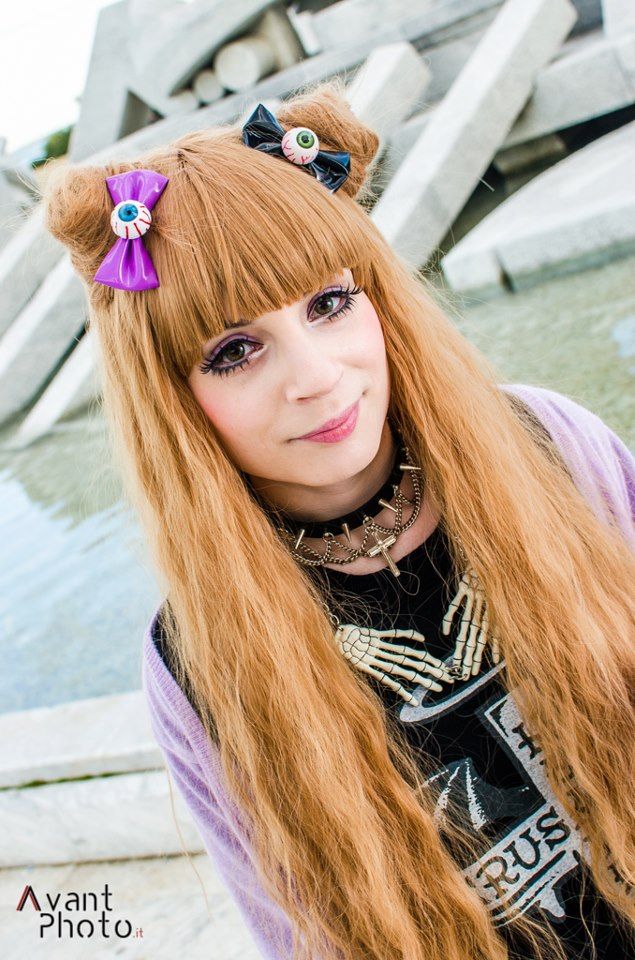 Color

5/5:
the color is really bright and covers perfectly my dark eyes!
Design 4/5:
the tricolor design is special and it blends really well with your eyes!
Enlargement 3/5:
little diameter adapt only for natural look.
Comfort 5/5:
they're super comfortable also for sensitive eyes like mine!
-
Amazing color that coveres really well dark eyes
-
Perfect for natural look
-
Not adapt for who is searching for a not natural look