How did you spend your weekend? As someone would know thanks to my twitter or my FB page I was in Modena for a local convention, I went there with my boyfriend and my friend Giada and the experience was really wanderful, but let's start with the first day. We arrived in Modena without problems and took Giada's boyfriend at the station, then we searched our hotel…and we get lost around Modena XD I'm always very disappointed when it happenes! Then thanks to my phone we found the hotel yay!
Some pictures of the room, it was clean and really cute, also the staff was really kind with us!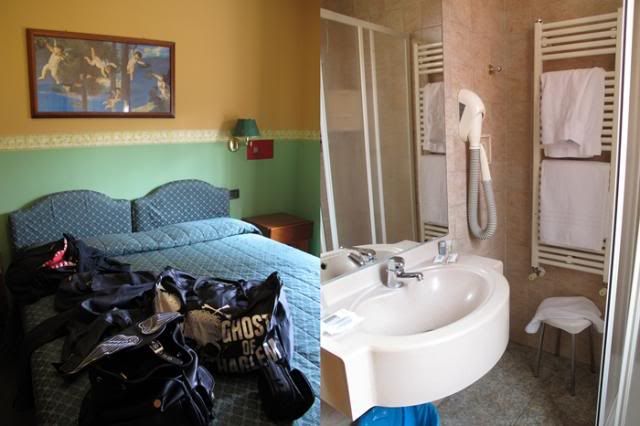 We changed our clothes and went to the convention, it was so big I didn't except it! My first thought was to find my cosplay idols Calssara and Elffi (maybe someone of you knows them) and I luckily found them and than talked with them! They are super nice and amazing, I hope to become a good cosplayer like them in the future *v*!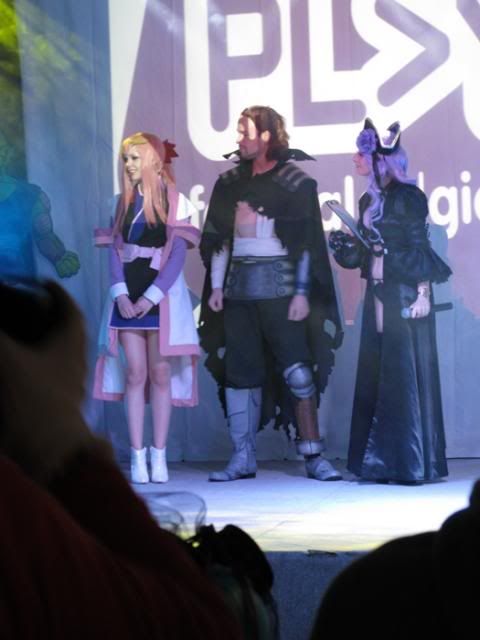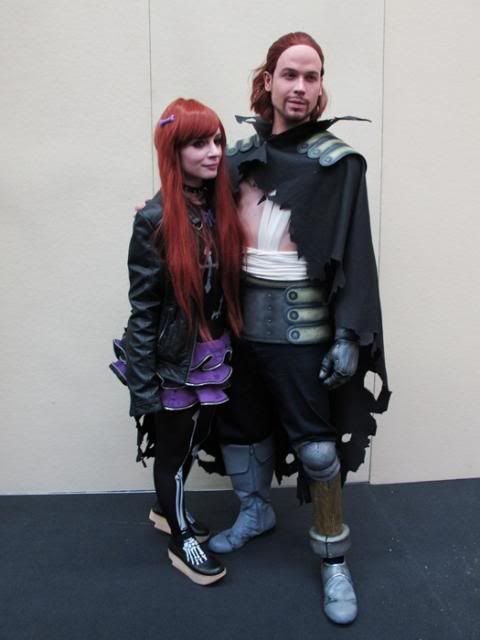 With Elffi *v* I also made a picture with Calssara but it's in Giada's camera so I need to wait to have it in my hands ahahah!
Some random pictures of the convention, after the cosplay contest my boyfriend also teached me to play chess, I was so happy 'cause I wanted to learn it for so many years!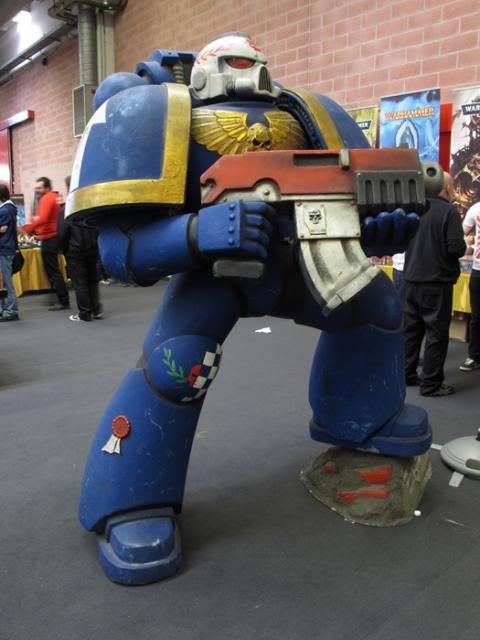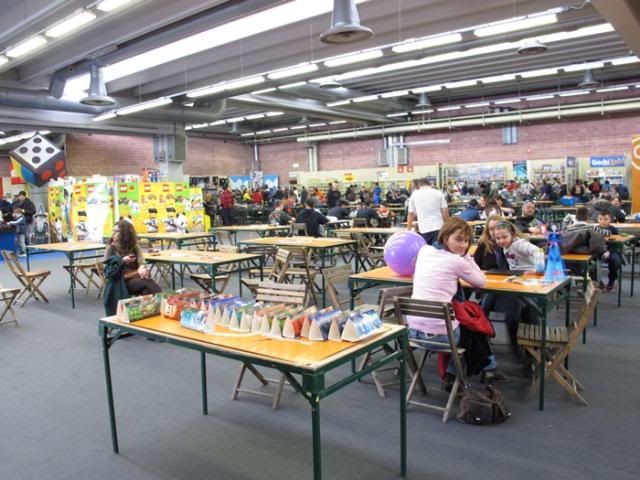 This was my outfit of the day! I wanted to stay cozy ahah I also wore some new things I received in the past days! I will make soon a new haul post!
Jacket
Zuiki – Bones Kreepsville –

Choker Ghost of Harlem – Necklace Graveyard Rose - Sweater Studio Alta – Skirt Glavil – Tights Ebay – Shoes Montreal – Bag taobao
And a picture with my friend Giada who wore her fabulous Miku sandplay cosplay!
After the convention we went for dinner to Mc Donalds, I didn't eat there for like 5 years and I regret it because thanks to their food I spent one of the most horrible days of my life XD but I will talk about it in the next post about the second day! We came back to the hotel and we were so lucky to watch the last episode of American Masterchef, we always try not to lose a single episode so it was so nice to relax in the bed watching it!