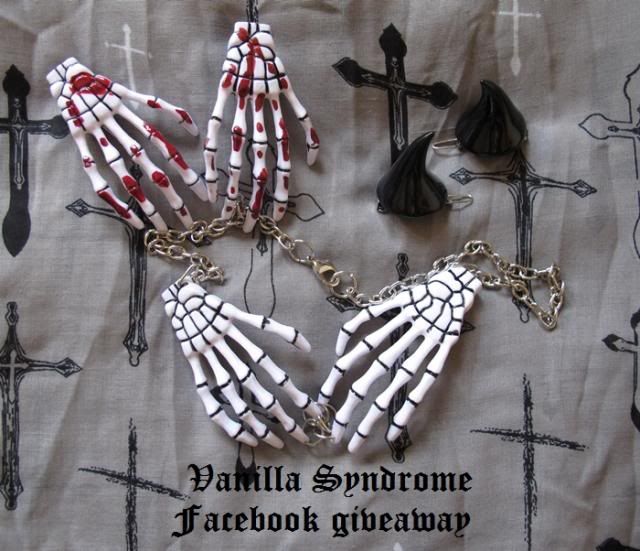 To celebrate the opening of my
facebook page
I decided to make a little creepy cute giveaway for you! I have been thinking about it for a long time and I bought the things in the past months, I hope you appreciate it! I would like to make a bigger giveaway in the future so let me know what you would like to find in it! The rules are really simple:
- LIKE my
FB page
, SHARE
this post
in your account ( if you have a private account don't forget to keep the link public visible) and LIKE the picture.
-If you are also google reader follower or
Tumblr
follower you get other two chances to win! If you also follow me in these other accounts ADD a comment under this picture with you GFC name and Tumblr name so I can check it!
- You get another one chance if you reblog this
LINK
(but you obviously need to follow my FB page and my tumblr, don't forget it!)
PRIZES: skeleton necklace, skeleton hands clips, black horns
The giveaway ends 1st May!
Good luck to everyone ヽ(o゚ω゚o)ノ