As I said in advance in the previous post, I spent one of the most horrible nights of my life: between the super uncomfortable bed and the bathroom after the dinner to Mc Donalds…I didn't sleep and when I went to the convention I went other four times in the bathroom….you can imagine how I was: like a zombie totally dehydrated, I also thought to go to the hospital but I tried resist because I didn't want to ruin the day to my friends and I also wanted to see the interview with my cosplay idols Calssara and Elffi!
I also made other pictures with them, they were fabulous!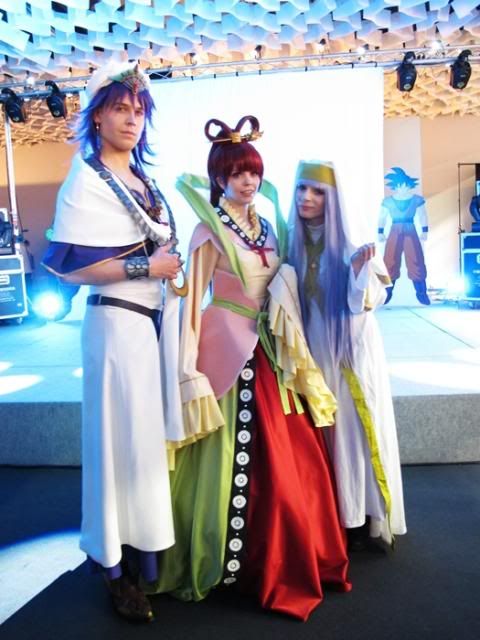 I also saw after 6 months some friends I've known thanks to other conventions, I was so happy to meet them! Unluckily we are so far away :(
And lastly some few pictures of my Index cosplay, do you know her? To Aru Majustsu no Index is one of my favorite animes of all time! I was so happy to cosplay her, we are both always hungy ahahah!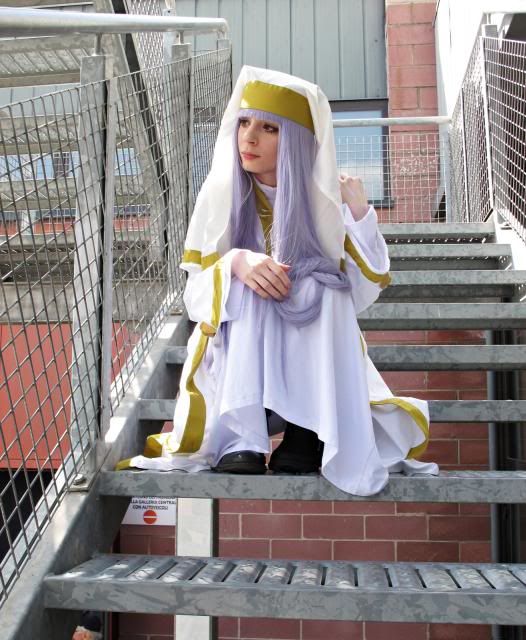 Sorry if this post is so full of cosplay's pictures and I didn't write so much, you can imagine how this day was XD I spent most of the time sitting in a chair in front of the stage! I hope you like the post anyway *v* I'm thinking about a new cosplay, I would like to make a new cosplay with a huge or particular dress but also with a weapon! Let me know if you have some advice for me :D