Finally I have some pictures of Saturday's convention to show you, unluckily I didn't take too many pictures because I spent most of my time with photographers and then I was so tired by posing for like two hours I didn't want to do anything except eat candies XD. We came to Rome around the 13.00 but me and Grazia reached the convention only around 14.45 because a photographer took us away for a lot of time, I'm always really happy if someone likes my outfit but he was so damn rude with us I don't understand how he can work with that behavior o.o but after that we finally reached our friends and spent the time with them going around the convention and looking at cute stands.
Grazia, Flavia, me And Giada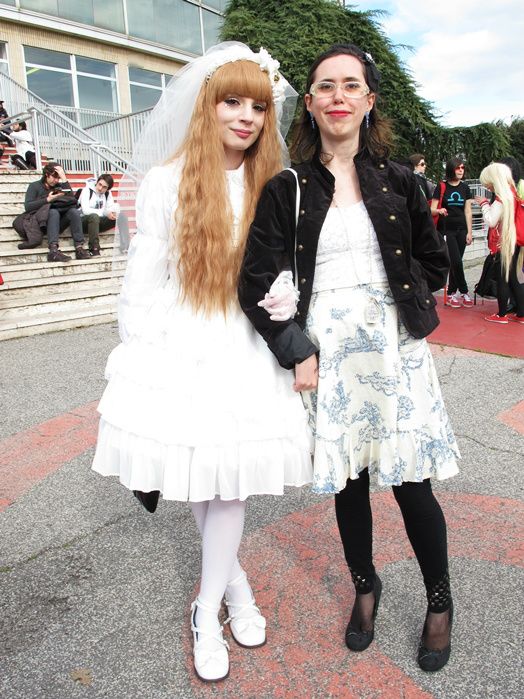 With Grazia who was absolutely fabulous in her pirate outfit!
Some pictures of my outfit, I didn't wear shiro lolita for so long because I sold my only white dress some years ago but when I saw this beautiful Aatp dress in white I totally fell in love with it! The outfit pictures were make by the super kind Gianluca Joima, I always love his works!
Blous
e Anna House – Headbow Angelic Pretty – Veil Handmade by me – Dress Aatp – Shoes Antaina – Gloves Accessorize
I was really tired but happy to spend a different day with my friends and dress up like a princess ahahah. I can't wait to go to another convention next month!