These days were so frenetic I hadn't the time to share a new post, I also have a lot of upcoming lovely events in the next days, firstly Thursday I will attend a little Japanese conference with my friend Grazia in a comics shop, we will explain to the students (who learn Japanese there) the different and most popular Japanese fashions in this period, then Saturday there will be our second fashion walk *v* I'm so excited and I hope there will be a lot of people!

But…let's take a step back and talk about my last going out with my friends ahahah then when I'll receive some good pictures I will share my outfit for yesterday's Roma comics ( an Italian convention).
We went out as usual in Pescara and made the same things as always ahahah firstly we went to the comics shop, then to our favorite bar.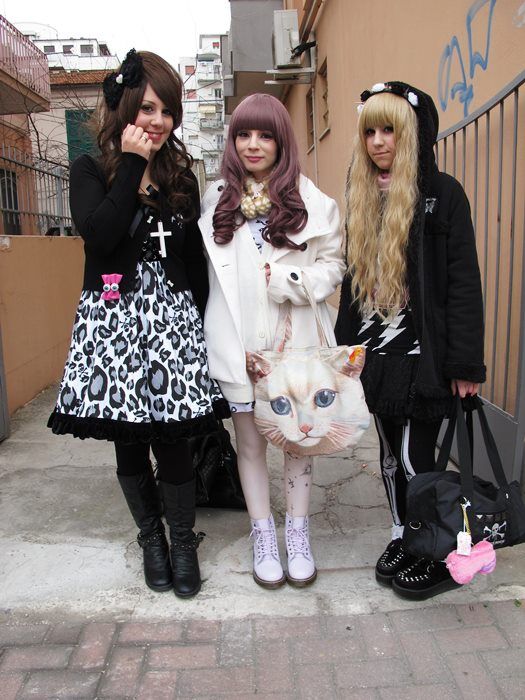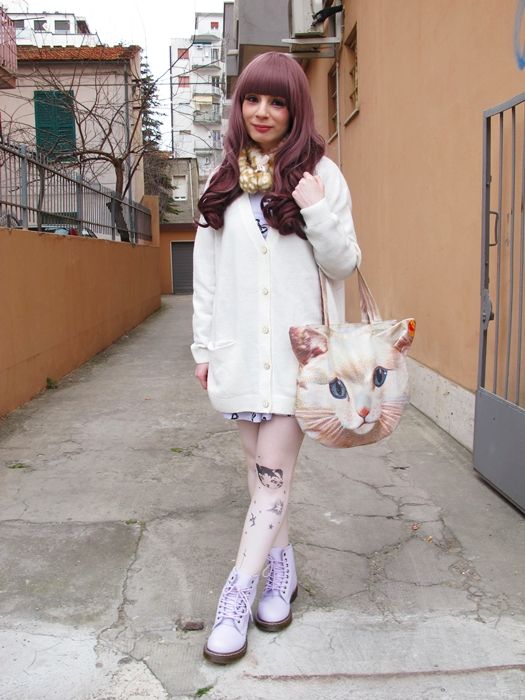 Coat
Camaieu – Fur collar, cardigan H&M – Dress Milk x Uniqlo – Bag Taobao – Tights Harajuku – Boots Dr Martens
I'm really bored of my outfits
in this period

, they seem to me all the same so I wanted to try something totally different with light colors, luckily I have a lot of different things in my closet so I can try something new sometimes. You can't see really well but under the long cardigan I have this lilac dress I really love wearing in spring. I also wore my white coat after loooong time, I feel a bit stupid because I have a lot of different coats but I always wear the same three XD.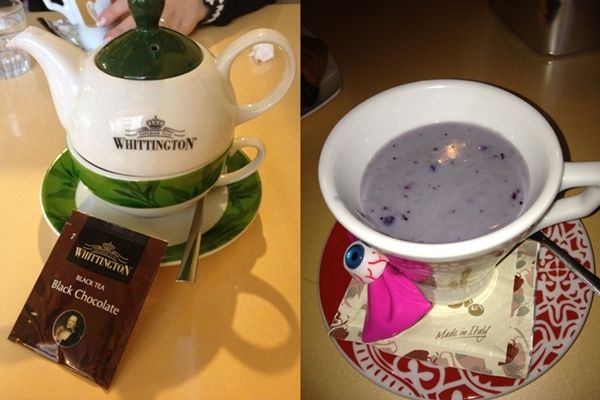 I took a chocolate tea XD I know it's strange but the flavor was really like chocolate! The second picture is my boyfriend's chocolate but the picture has a stupid sense….when he looked at it said "it's lilac, it looks so pastel goth" so Chiara took away one of her eyeball clips and made this picture XD.
Lastly I wanted to share with you a super cute picture from Lucca comics, the dear Chiara (check her page) made it during the convention and shared it in these days! She is so talented don't you think? I love this shoot!