Tuesday my friends and I organized a little conference about Japanese fashions to the usual comics shop because Grazia holds a Japanese course there and a lot of her students wanted to know something more about fashions. We talked about lolita, gyaru, mori, visual and oshare kei! The day was a bit stressful but we are always really happy when someone in our region wants to know something about Japanese fashions because in Italy people have a really closed mind about all that looks a bit different from the usual t-shirt and jeans. Grazia and Chiara wore two different kinds of lolita outfit (sweet and gothic), instead I wore an inspired harajuku outfit, I don't know if exists a name to call this kind of style XD.
Horns
Kreepsville – Cardigan Super Lovers – Necklace Monomania – Skirt Glavil – Tights Missguided – Boots Bodyline
Super Lovers is always one of my favorite brands, everything is so cozy and versatile I can wear them with a lot of different things, I hope you like it *v*.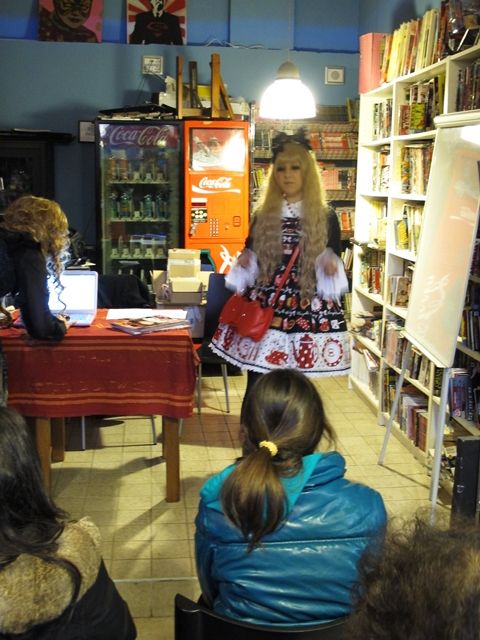 I have so few pictures of the conference because they were mostly really blurry x.x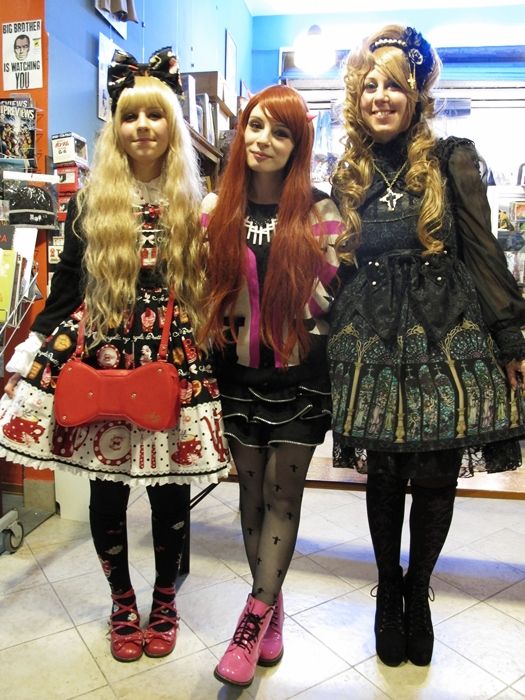 Group picture *v* I'm always so little without high shoes XD
Before the conference Chiara, my boyfriend and me went to our favorite bar to eat and drink something, unluckily Grazia was at work so we reached her to the comic shop after our snack.
Random camwhoring in the car and random picture with Chiara after the conference.
Usual food picture...they always bring us a lot of delicious sweets *v*
This is the third conference about Japanese fashions we made there, I'm really glad 'cause everytime different people came to listen us!

I'm also really excited because today there will be our official inspired harajuku fashion walk *_* yay!