Harajuku Fashion walk Pescara 2° edition
Saturday as you know there was our second inspired Harajuku fashion walk! The city was obviously the same but we changed the location for our pictures, this time our photographer was my dear friend Daniele (check his FB page!), who made beautiful pictures of us, I really love them, the day was sunny and warm, I felt like spring is coming! We were really lucky because the weather was bad in the previous days. I'll start with the pictures of my outfits and ones I really liked, then I will post the group pictures, but because the pictures were over 170 you can check all of them here. I hope you enjoy this post!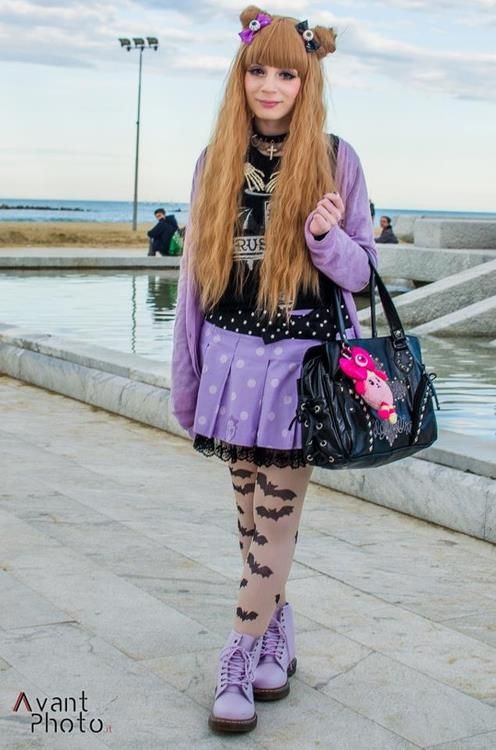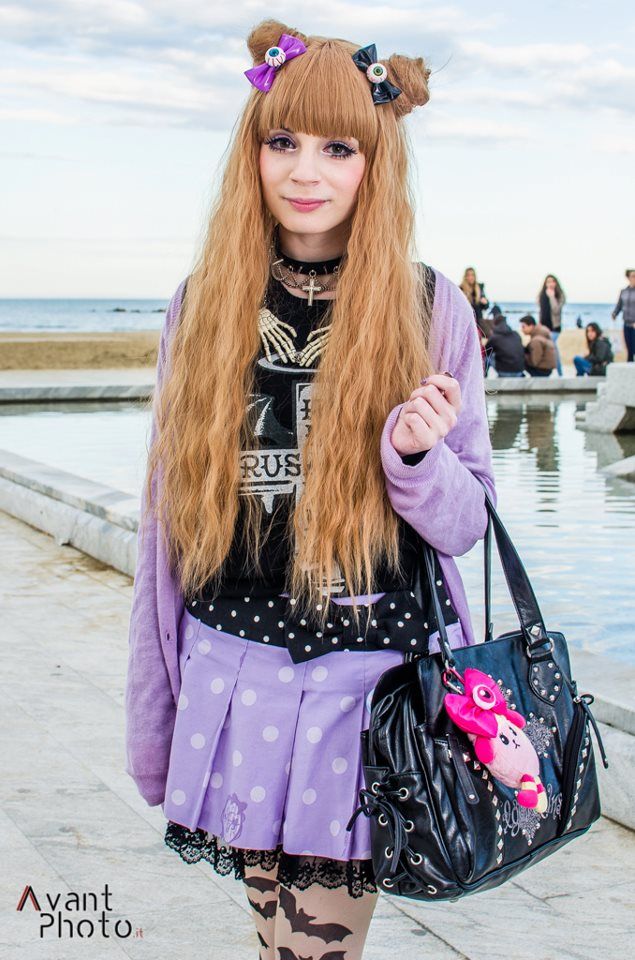 Accessorie
s

Kreepsville – Choker Ghost of Harlem – Cardigan Lip Star – Sweater Listen Flavor – Skirt Angelic Pretty – Tights Harajuku – Boots Dr Martens – Bag Algonquins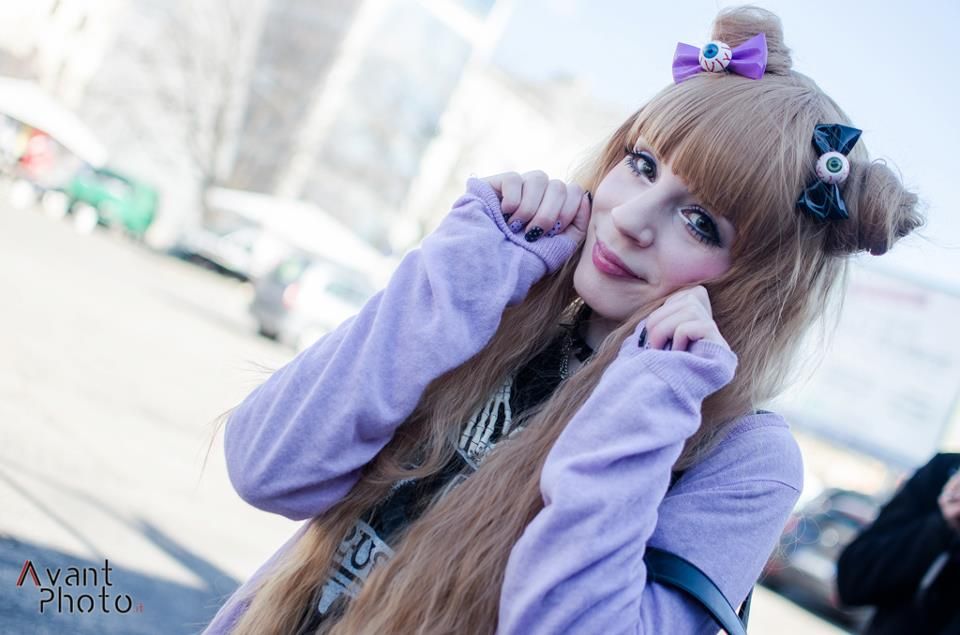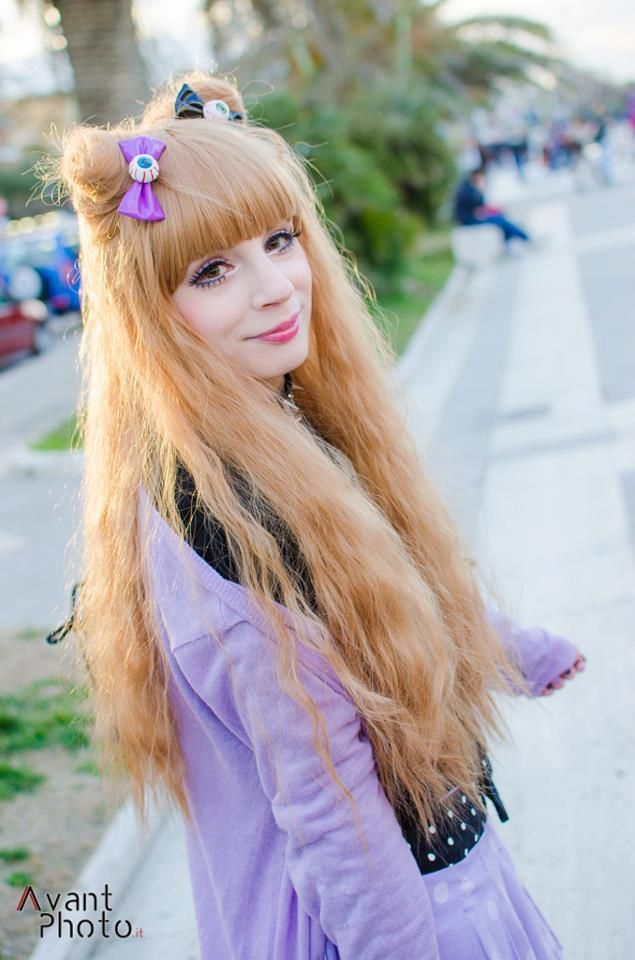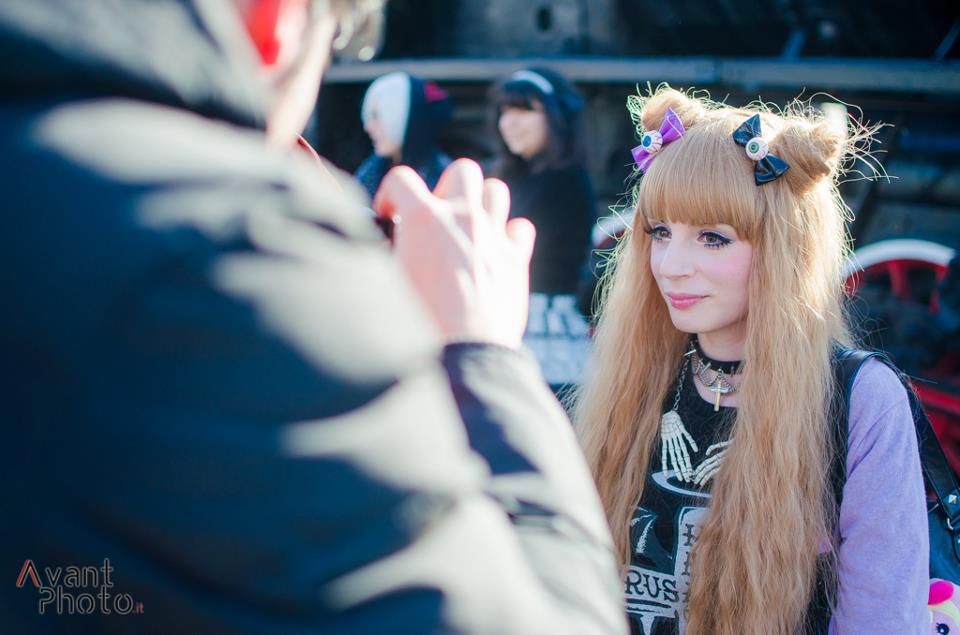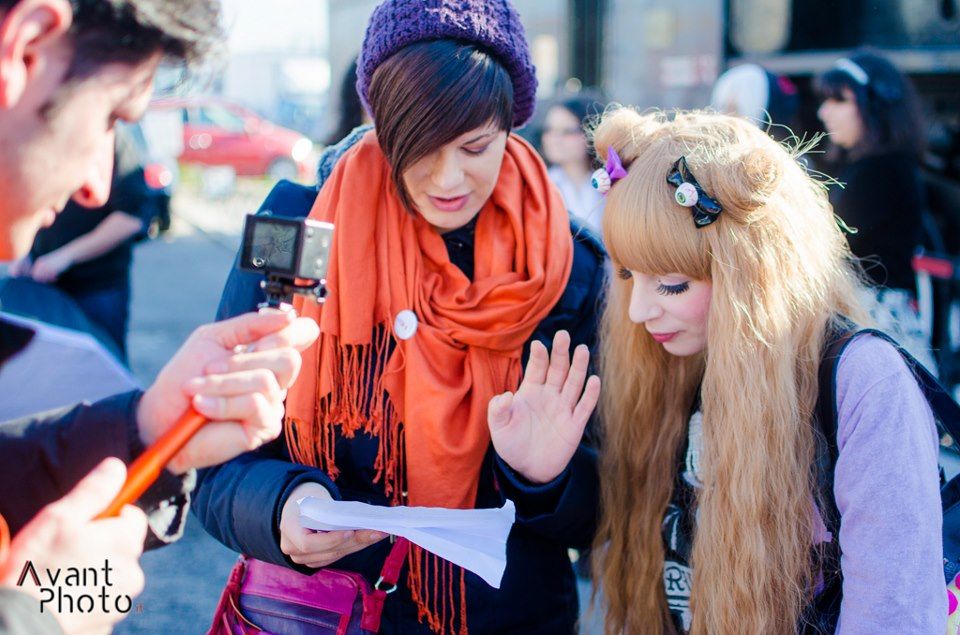 My friends and me were also got interviewed for a local radio about our event!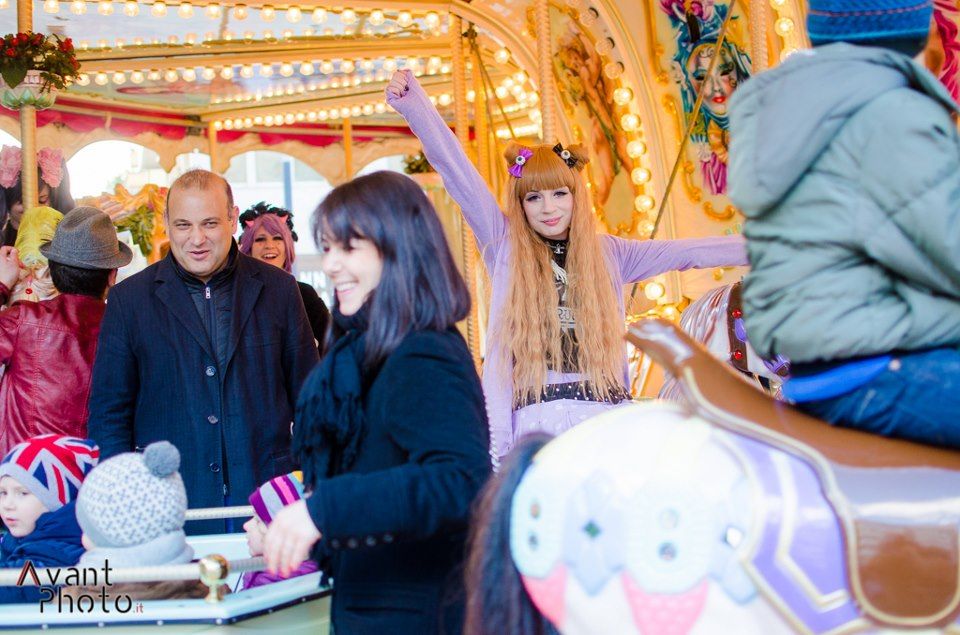 We also made some pictures over a merry-go-round, you can see more about it in the video at the end of the post! I would like to apologize for so many pictures of myself but I loved them so much and it was impossible to choose only a fewToT.
Group pictures! Everyone looked so gorgeous, there were a lot of outfits I really loved *v*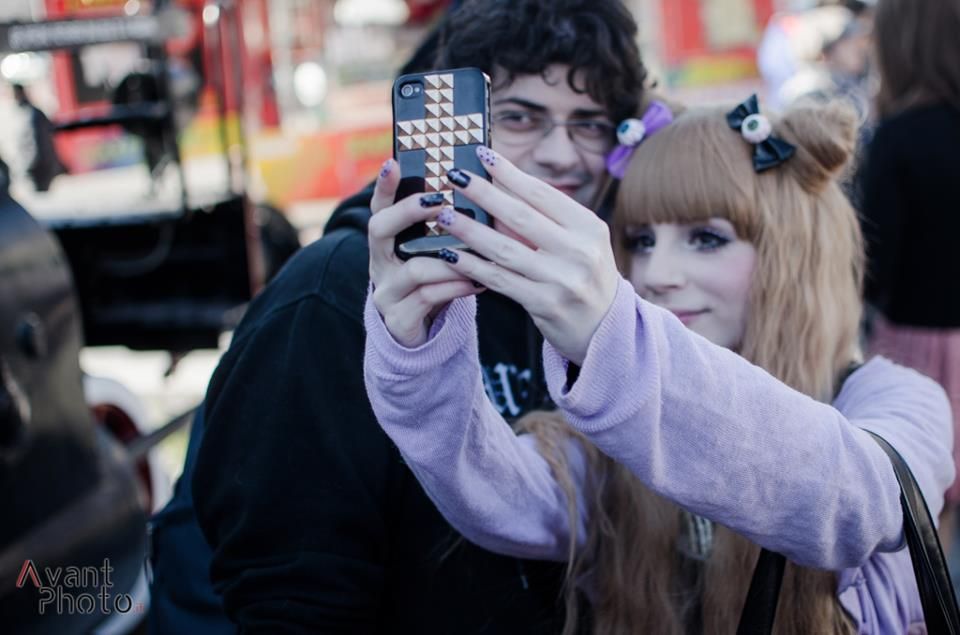 My boyfriend and me camwhoring, as you can see our photographer loves spontaneous pictures XD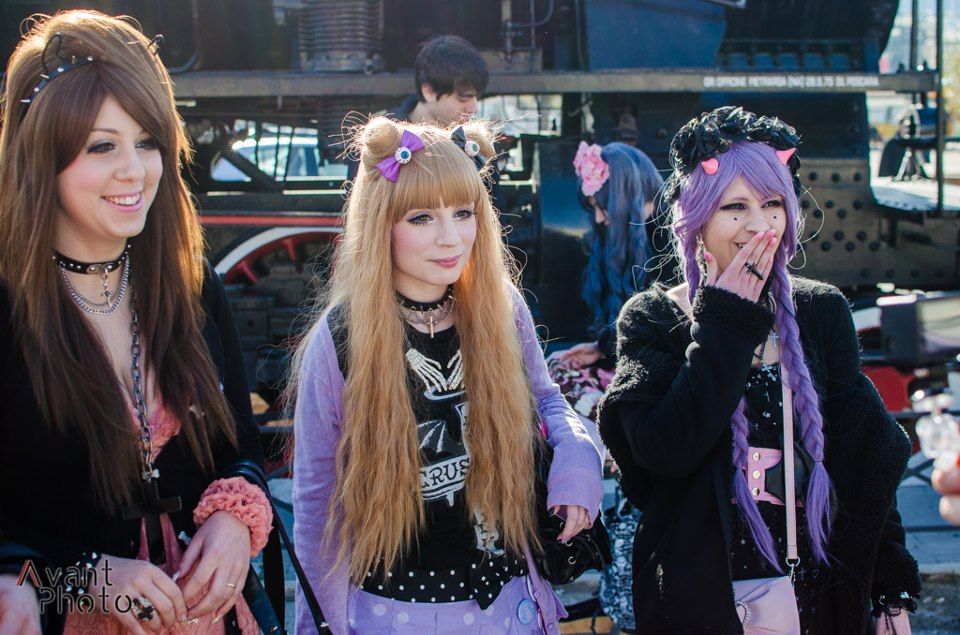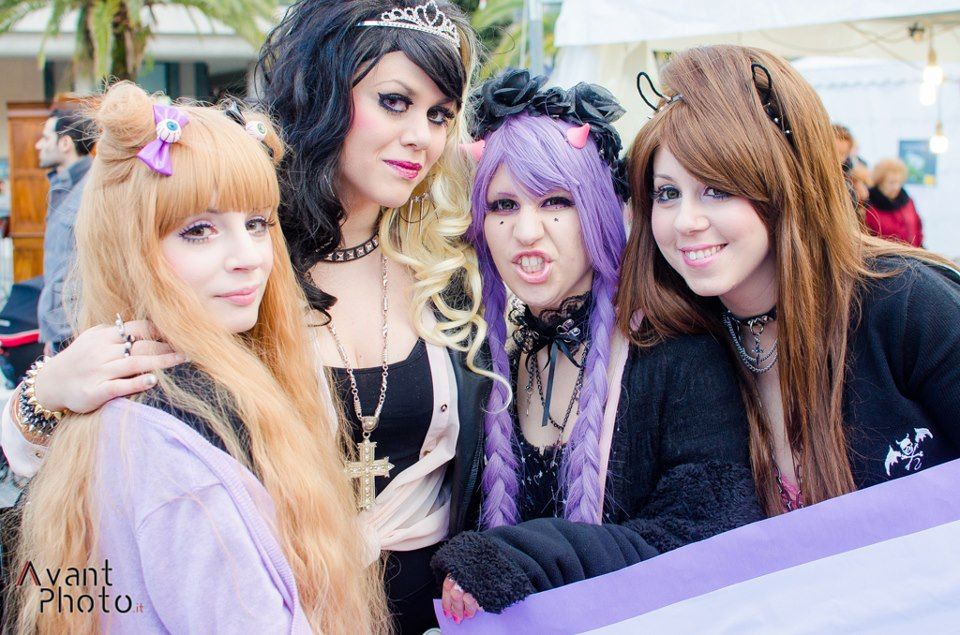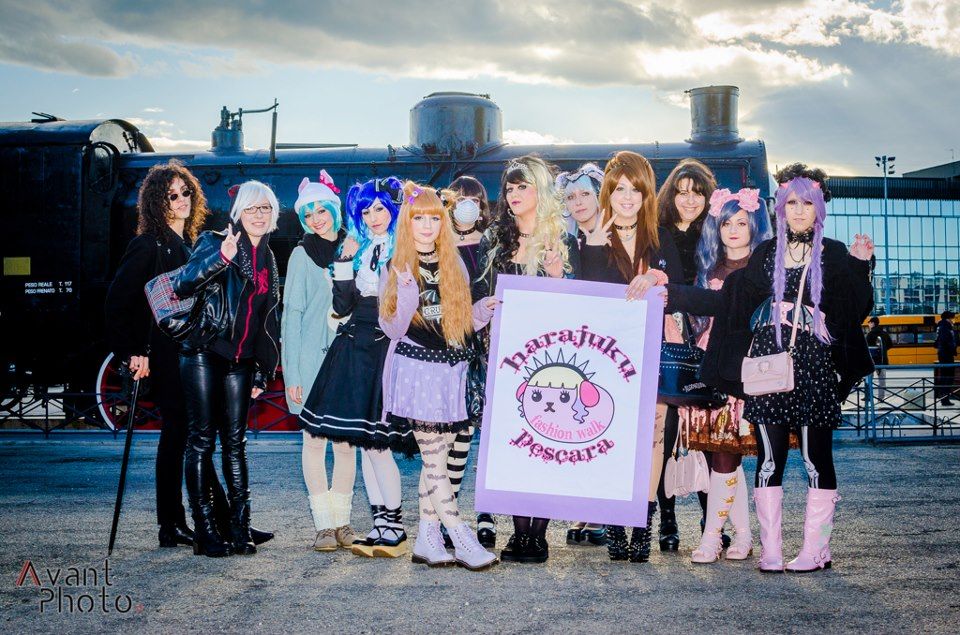 And lastly *roll drum* the video! We decided to make a different one respect to the first one, you can see
every outfit

really well, I hope you enjoy it! Thanks to Maurizio that made and assembled the video!
Then I have another video to show you! As I wrote previously we were interviewed by the local radio
Juice Radio Italia
(thank you very much again for everything!). The video is in italian but I hope you 'll still enjoy it! We talked about how we started to love Japan fashions, the original Harajuku fashion walk and our
Facebook page
!
I would like to thank everyone who attended the fashion walk and all the photographers who made beautiful pictures of us! And again thank you very much dear readers, I really hope you enjoyed reading the post and looking our pictures!