New project: video tutorial!
Saturday I went to Grazia's house for lunch, I ate a lot of delicious pasta with broccoli and bacon and then a chocolate and coconut muffin, I felt so damn full after lunch that I could roll for all the house XD. The real purpose of this day at home was the realization of a new project of our Harajuku Fashion walk Pescara Facebook page (check it!), we decided that beside notes about style (unluckily in Italian) we would start making videos and collages tutorial (also in English) to help all people who asked us how we arrange our looks for daily life and events. We started with a simple hair tutorial with Prisila hair pieces, Grazia made three different styles with the same pieces (two pony tails and a fake fringe), she made a beautiful job *v* I was so happy after I saw the final results!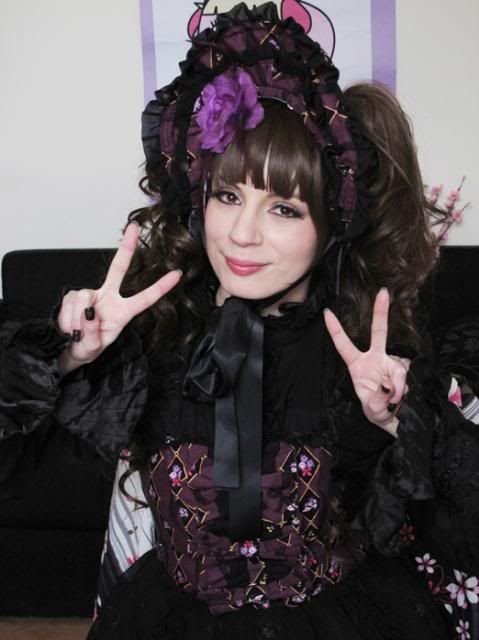 The first look was perfect for a lolita outfit with a bonnet, I wore her Meta coordinate!
This style

is really popular, especially for sweet lolita, but sometimes I also saw it for gothic! I'm really good makeing stupid silly poses XD.
The second look was inspired by a tutorial on Kera, Grazia rolled the pony tails and they became like two big dangos with a little and cute curl. I think this look suits really well sweet lolita but also other cute styles like fairy kei!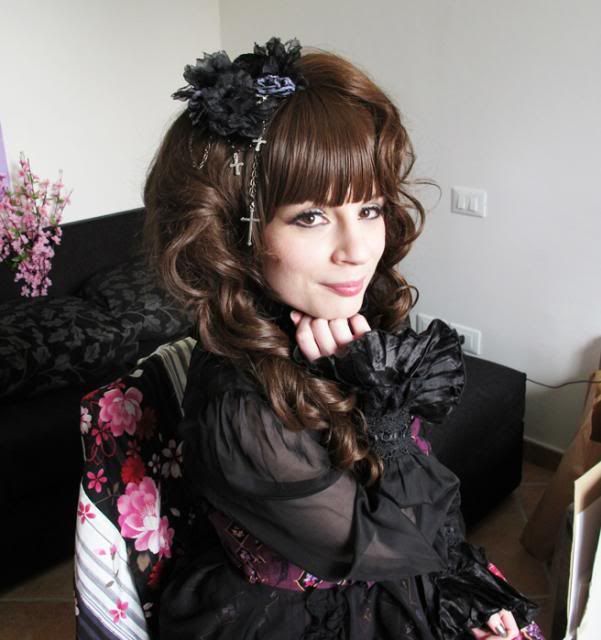 The third look is more elegant, she moved the pony tails to create a sort of half wig, the result is amazing with the headdress made by Graveyard Rose. This style suits really well gothic and classic lolita in my opinion, but also hime gyaru if you use light colors and accessories!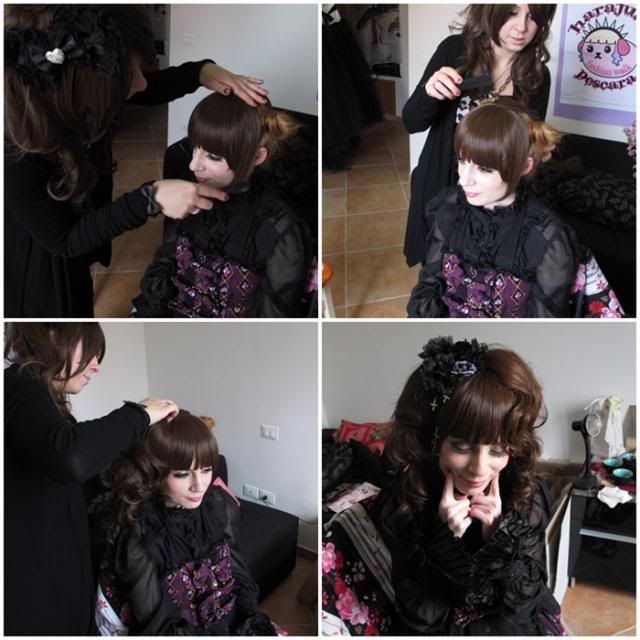 A little collage with some scenes during the making of the video
Tadaaaaaaan, the video! I hope you enjoy it, let me know if you like it and if you have some concrits! We wanted to improve and make a lot of different tutorial projects! And also a big thank you to Grazia's husband who helped us recording and editing the video!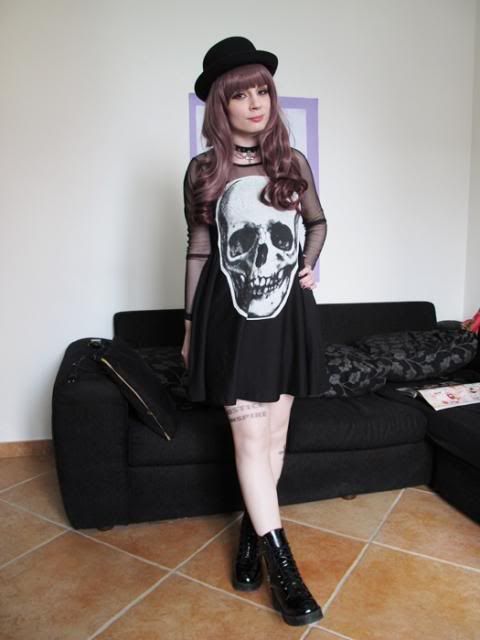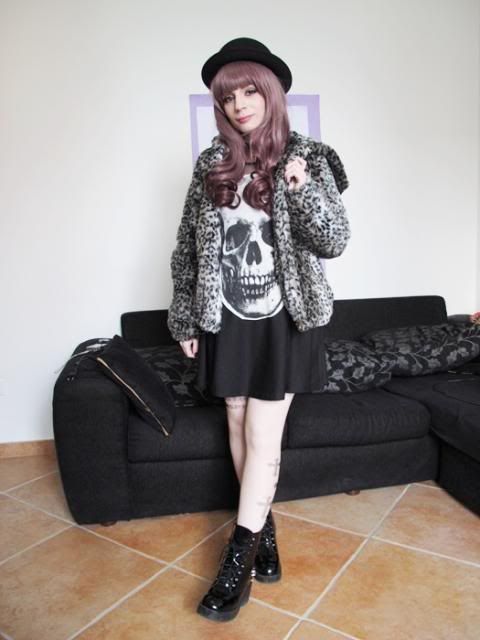 Coat, Dress, Tights
Glad News – Hat H&M – Boots Jeffrey Campbell – Choker Ghost of Harlem
This is my real outfit of the day, I wore a totally Glad News coordinate and I didn't notice it until my boyfriend said it to me XD sometimes I'm over the clouds…
It was a set I bought in Japan for a super cheap price, I'm really happy and it fits so well, it's absolutely one of my favorite gyaru dresses! Then Chiara reached us and we made some pictures and also watched the video with all the hilarious errors XD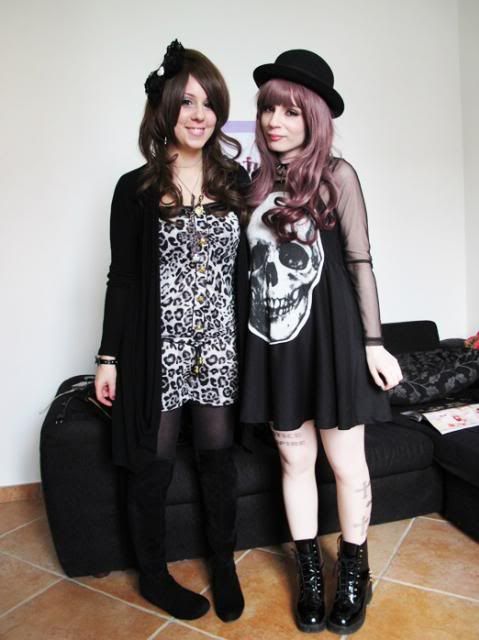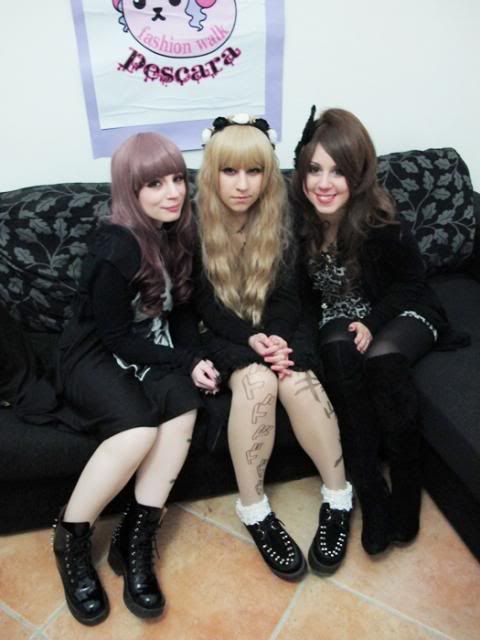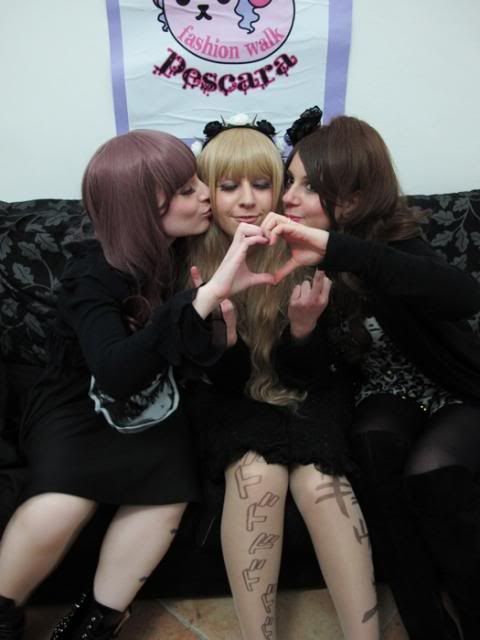 Silly picture XD