Rokku gyaru spring trends
This post is totally different from the others but I decided to make my blog more and more various so I would like to show you the rokky gyaru trends for spring, the new trends are really evident if you check the varopus brands's websites but also if you look at the last street snaps! This is a little list of them, I hope you enjoy reading it! I added the web store links to all the products because there are a lot of different items for every category!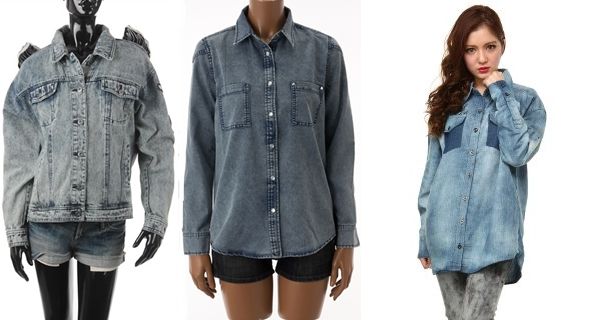 It's absolutely a must have for spring, not only for rokku gyaru, the difference is the addition of studs, ripped or dip dye tissue, skulls etc! Blouses, jackets and dresses are the most common things you can find with this material, every brand has their version, I personally really like the new Glad News jacket for the back wings, they're super cute!
Ghost of Harlem - Glad News - Glavil
Firstly there were not many brands who proposed in their collections something with horns, it was something you can see only in goshikku gyaru but now you can find them
also in rokku

, Glavil by Tutuha sold something like this
in all their collections

. I think they are really cute to make a simple sweater more special and funny ahah. My favorite is the Ghost of Harlem version for sure!
This trend surprised me a lot because I didn't expect that from a brand like Glavil, there are a lot of things with stones from them and from Glad News, so if you would like to get something you have a lot of chances! The stones are multi colored but also monotone like in Ghost of Harlem (and I'm sure prefer this version). You can find dresses, jackets and accessories mostly for this trend!
Wings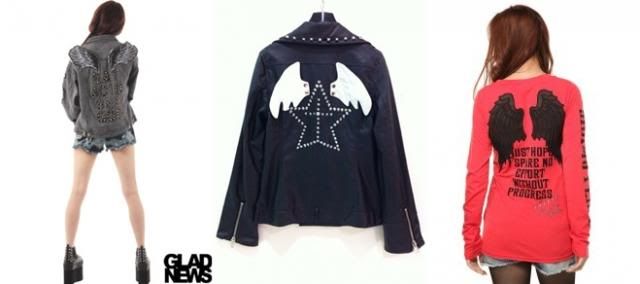 Glad News - Glavil - Ghost of Harlem
Glad News was one of the first brands who sold in the past something with wings (you sure remember their beautiful backpack bag), in this season their propose so many wings things that is impossible to choose only one ahah! You can find this trend now in all the rokku gyaru brands for jackets, t-shirts, sweater, shoes and also bags! I fell in love with the new Glad News bag but now I can afford it, I'm sure it will be sold out in few days (in black it's now out of stock XD).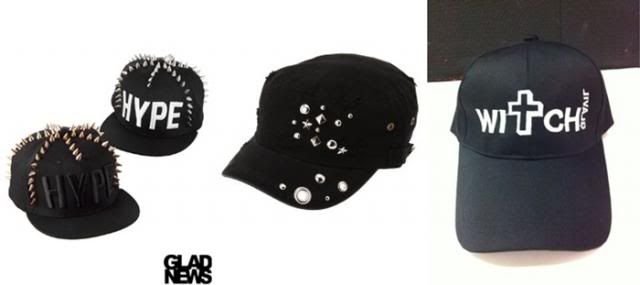 They are also a must have for this season! Every brand has their version (or tons of different ones like Glad News), I think they are really cool to complete a rokku outfit for spring, I would like to buy one for myself too!
It's maybe the most expected

trend in this season (not only for the rokku)! All the brand have something with sheer fabric, totally of just an accent in the t-shirts or sweaters (you can find a lot of things in Glad News).

I really like it 'cause it makes something really simple like a black dress or t-shirt more and more special and unique!
What do you think of this kind of post? Do you like it? Let me know also what do you think about this trends!