Today I want to show you my last outfits, unluckily my routine consists in studying all day for the incoming exam, but it will be the last for this session and then finally I have a little holiday period yay! I also received two parcels so I have some new clothes and accessories to show you, I will make a new haul post soon! I have a lot of outfits in my mind but with this fucking cold it's always too hard to dress up properly, I hope spring will come soon T_T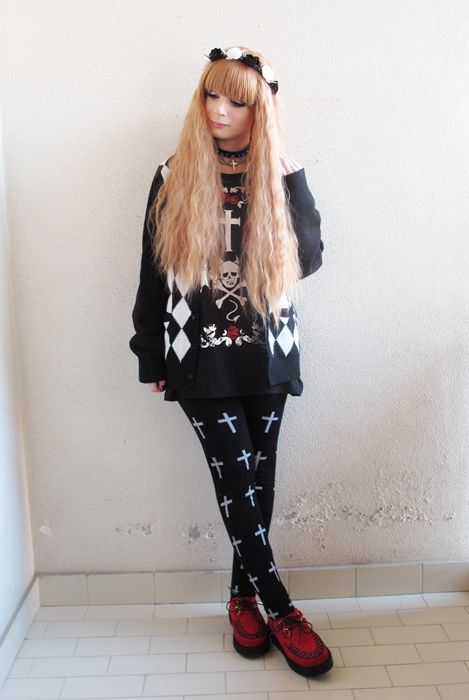 Headband
Lockshop – Cardigan, sweater Super Lovers – Leggings Missguided – Shoes Sango – Chocker Ghost of Harlem
The sweater is one of my new purchases, I took the chance to make these pictures for my new blog design, my boyfriend become good at taking picture with my camera *v*! I also loved so much my new wig, thanks to Taobao for selling so many amazing wigs for super cheap prices, now I want the same model in other colors ahah.

Yesterday evening I went for dinner to Grazia's house, unfortunately

Chiara wasn't able to be with us so it was a sort of couple dinner. It was also a good idea to not go out for the afternoon, the weather was really bad, cold and rainy all the time, I hope these are the last winter days….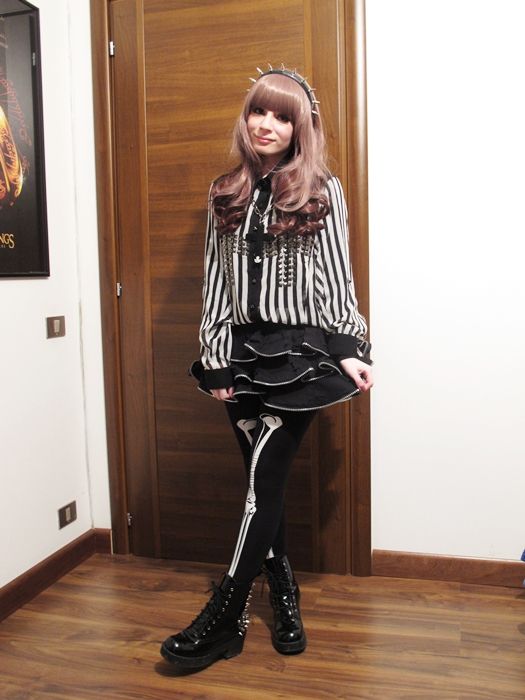 Headband
Spinns – Blouse, necklace, skirt Glavil – Tights Ebay – Boots Jeffrey Campbell
I wore my second new wig I bought from taobao (when my boyfriend looked at me he said I look so similar to Amo, lol XD) with a rokku gyaru outfit composed mostly of Glavil pieces ahah you know it's my favorite gyaru brand.

I also need to buy this skirt in other colors, it's super comfy and it suits so well a lot of clothes in my closet.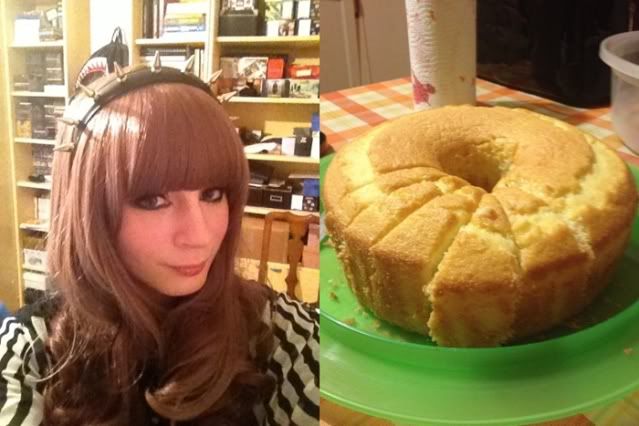 The dinner was delicious, Grazia is a wonderful cook and everything was so yummy! We ate gnocchi with little tomatos and breadcrumbs, baked chicken with potatos and the American style cake I made with my boyfriend during the afternoon (it's super soft, the most soft cake in the world ahah).