A little update with my last two outfits, I feel a bit uninspired in this period, I wanted to wear something gyaru but I hadn't any good new idea so I ended dressing up mostly creepy cute/pastel goth, I have a lot of clothes in my closet for these styles so I think I will create a lot of new outfits eheh…but luckily I will receive a lot of new gyaru things this week, yay! I ordered some weeks ago a Ghost of Harlem lucky pack and also my dear friends bought for me some new clothes from Glavil when they were in Tokyo, I'm so excited about them!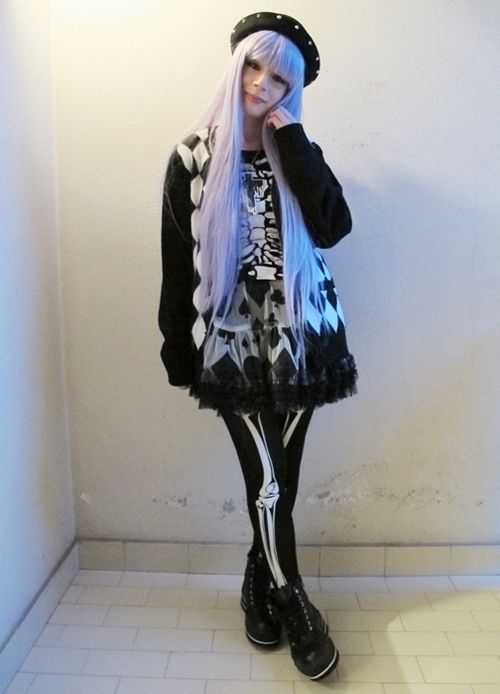 Hat
M2 – Cardigan, necklace Super Lovers – Dress (wore like a t-shirt) MissGuided -

Skirt ACDC rag – Tights Ebay – Shoes Studio Alta
I didn't make something special this week, sometimes I went out in the evening with my friends for a hot tea (a must in this season) or stay at home with my boyfriend seeing anime or cooking programs XD and most of the time I studied for my incoming exams….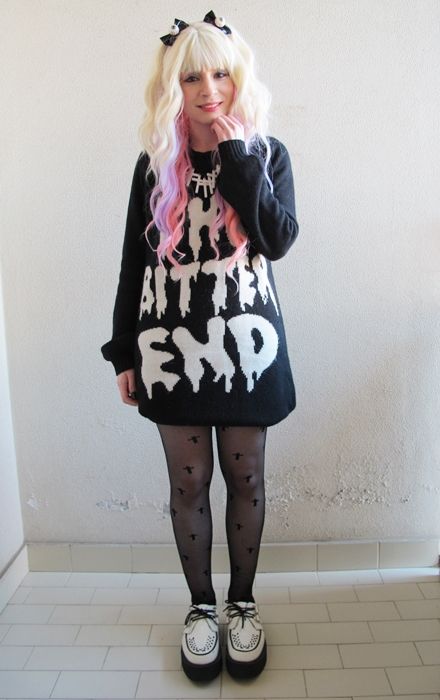 Eyeball ribbons
Kreepsville666 – Sweater Banana Fish – Tights Missguided – Shoes TUK – Necklace Monomania
It was the first time I smile in a picture XD I don't know why but I liked it very much…sometimes I tried to smile but thought I looked akward, so I always deleted all the pictures! I will try to change my expressions, I feel the same in every outfit pictures and it's so boring XD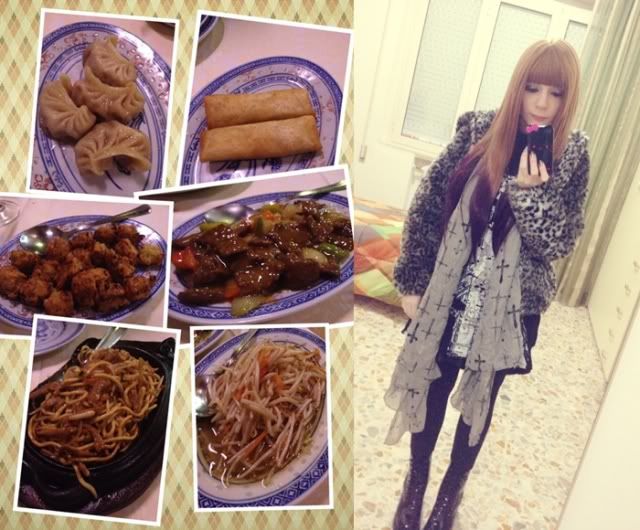 I also went out for dinner (and I ate too much) and checked the sales...Am I the only one who didn't find something really interesting? I only bought a belt (I really need it but it wasn't on sale, lol) and a really cute t-shirt but I can't use it until spring. I'll try other shops in the next days but I'm sure it will be really hard to find something I like. Did you have a good sales round?