Ghost of Harlem lucky pack
It is the first time I buy a lucky pack, firtsly I didn't try in the past because I was really afraid about the content, then a was afraid for the size, but after my travel in Japan I noticed I can fit mostly of the gyaru dresses so I decided to try it! I chose the Ghost of Harlem lucky pack because I really like this brand but I hadn't the chance to buy from it because I finished the space in my suitcase. I was really anxious because I didn't find a lot of information about it after the release but I can now say it was a good decision to buy it! The pack included for 10.500 yen (real value 50.000) a coat, a long sleeve t-shirt, a jeans shirt, a dress, a sweater, a cardigan and the boston bag.
Let's start with the coat, it's short with a double zip all in pile, it's really soft and warm, I didn't expect it! I hadn't a coat like this so I was really happy with it, but I knew I would receive this exact model because I saw it on mbok ahah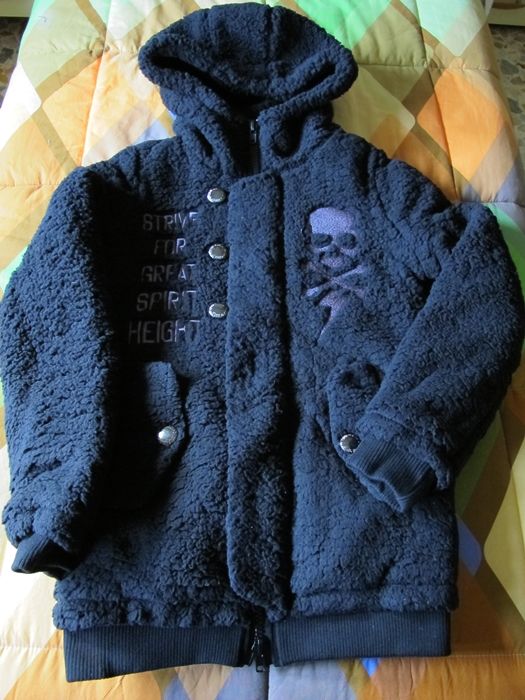 The dress is really cute, at first sight it seemed a sweater with a blouse under it, but it's all fake! The model is really light and tight so I can't wear it in winter but it's perfect for spring or autumn, also the print is really cool!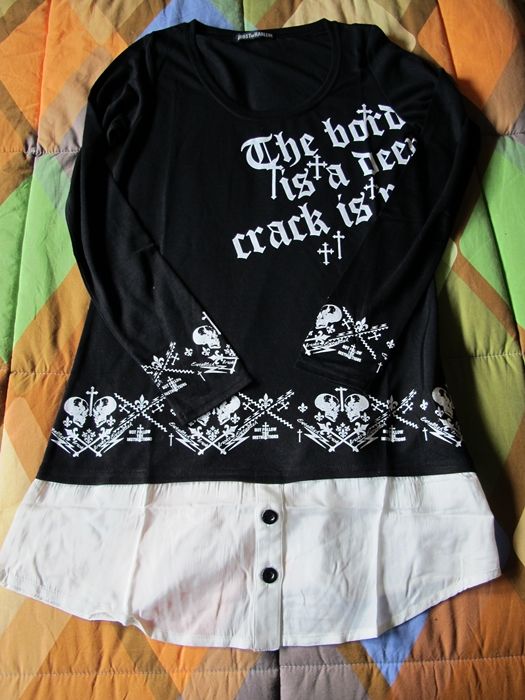 I was really scared about the jeans shirt because I hadn't got something similar in all my life (and also I know I didn't buy it) but after a long research for inspiration I found a lot of cute ideas to wear it without seeming like a potato sack ahah so I hope to try some coords soon! It looked quite simple at the first sight, but the back print is amazing, I love it!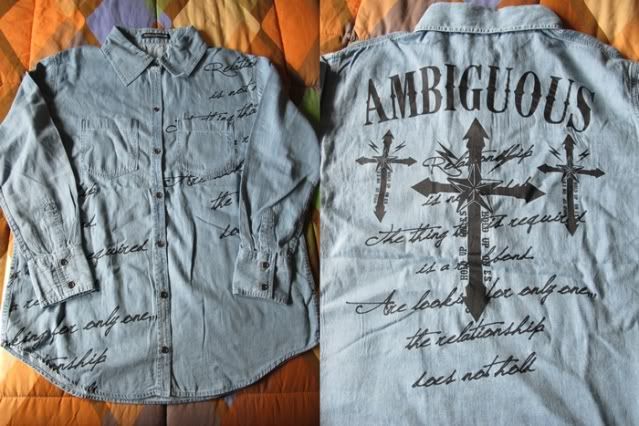 The long sleeves t-shirt is simple and cool, I'm sure I will wear it a lot of times! The tissue is really light but with a cardigan I can wear it also in winter.
The cardigan is one of my favorite items of the pack, the print is amazing and I loved the fact is grey (and not the usual white), there is also another print in the back! I also liked the hood and the large pockets, I haven't something similar in my closet, the tissue is warm without being heavy!
Lastly my absolutely favorite item of the pack, the sweater! White is not something usual in my closet so it was a nice change, also the model is really cute because it has the bat sleeves and the print is my favorite! It' really warm and comfy so I'm sure I will wear a lot of times in winter!
I hope you liked my review, I'm always really happy to read something lucky pack related because you can get a lot of cool items for a really cheap price! For example I was sad I didn't also get the Glad News one because it was so damn cool this year!