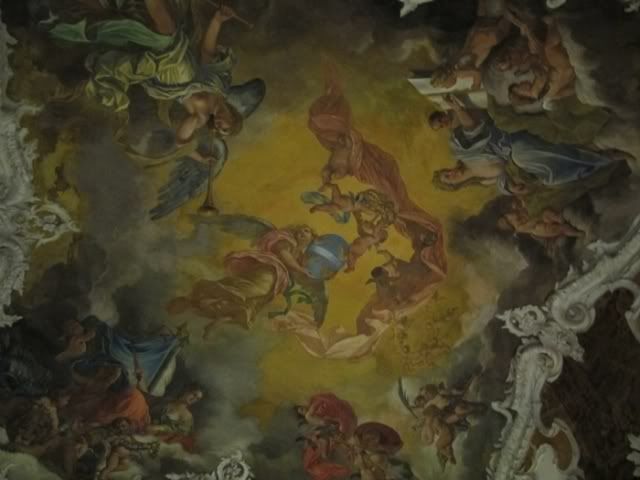 Yesterday I went to Rome after really long time to meet my dear friend Flavia, I missed her so much! I was really happy to finally have the chance to see her and spend a lovely day in this super beautiful city, I also took the chance to do some shopping because there aren't a lot of shops I like like MAC or Lush in my region. I leaved my home around the 8.30 a.m. and in a bit more of two hours we were there!
Coat
Glad News – T-shirt, necklace Glavil – Boots Jeffrey Campbell – Bag Armani Jeans
I don't like my outfit picture, the day was so sunny that all of them are strange XD it was also really warm, like spring…why in my region the weather is always so cold for all winter x.x? The bag is one of the Christmas presents I received, I love it!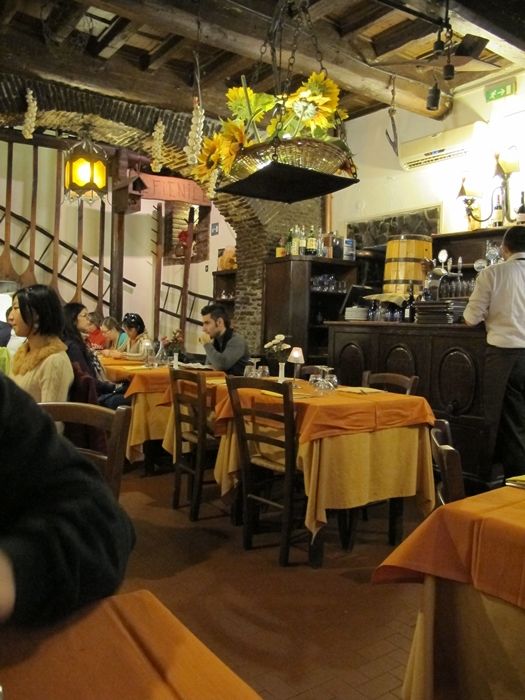 Firtsly my boyfriend and me did a little tour around the center 'cause Flavia was at work and she reached us for lunch time (within this little time I went to MAC), then when she arrived we went to a lovely tipical roman reastaurant and the food was so delicious! We took a delicious appetizer and then pasta eheh.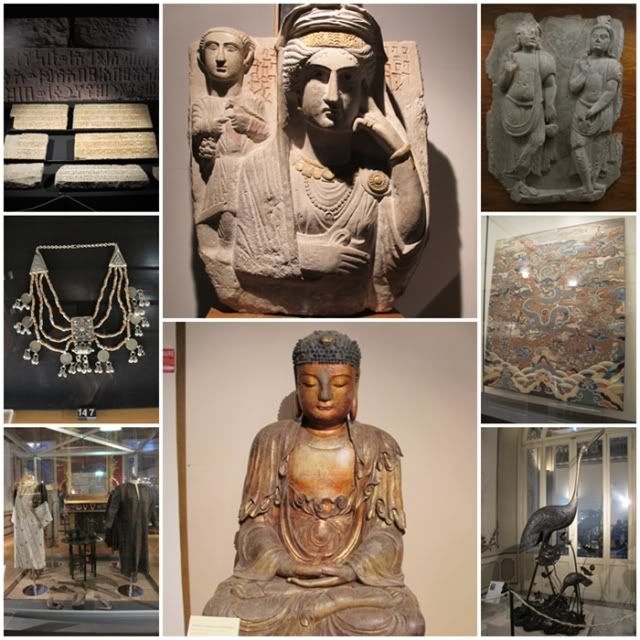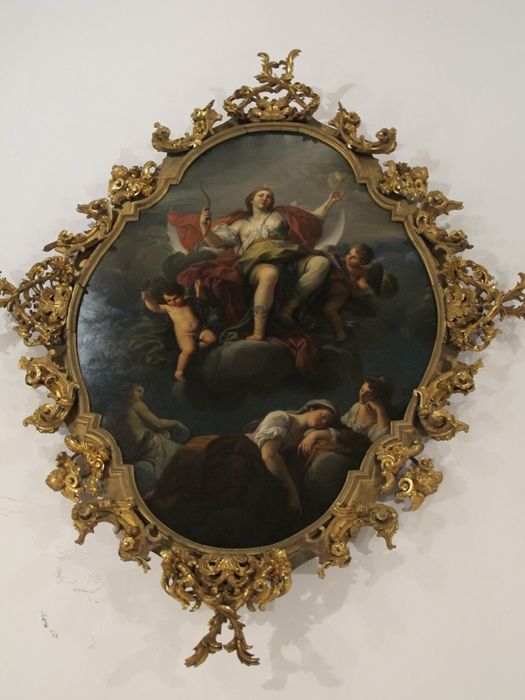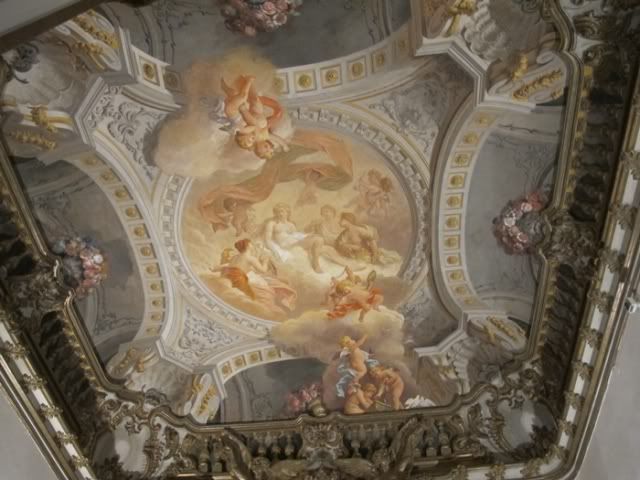 We went to the national museum of oriental art in the afternoon, I can say it was a fabulous museum, I LOVED everything, my friends know I really love to visit museums and shows (it's really related to my university) so when I had the chance to visit something new I'm always really excited! Maybe I can be considered a super boring girl? To not annoy you too much I made a little collage of some of the things preserved (but I made a huge amount of pictures ahah … like 60) and the last two pictures are two ceilings, aren't they amazing?

After that we come quickly to the center to meet the dear Elena, I also didn't meet her for a long time so I was really happy to meet her! In all this frantic day I forgot to make a picture together, I'm very stupid D:! We went around Via del Corso, firstly to Lush because I wanted to buy a hair mask, then to a super lovely chocolates/macarons shops, they are so beautiful and also delicious!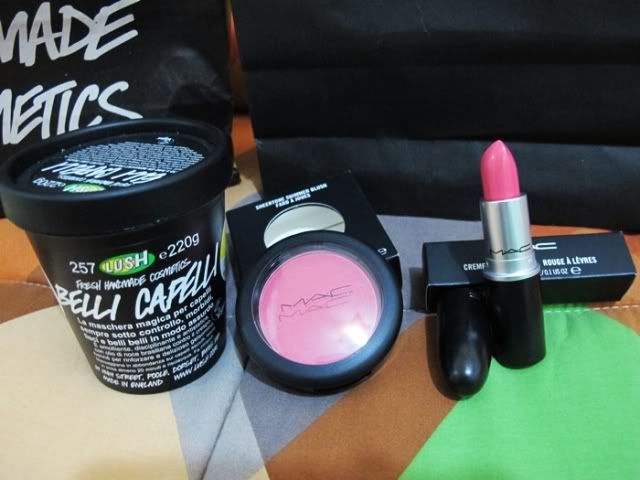 And lastly my little haul of the day! When I go to Rome I always buy something from Mac, this time I decided to finally buy a good blush because I have only one of them and I don't like the color on me
very much

, so I finally took a super cute blush perfect for my undertone, the color is not so dark when you apply it, it's a lovely and natural warm pink! I also searched for long time a moisturizing lipstick in natural pink, this is just PERFECT, when I came back home I tried it and I fell in love, the color is amazing and the texture so soft, it's a pleasure to apply! Tomorrow I will try the hair mask from Lush, I hope it works well! And for who is interested here's the list (as always if you want some swatches I'm always happy to share them with you):
-
Mac sheertone shimmer blush color Dolly mix
-
Mac cremesheen lipstick color speed dial
-
Lush hair mask Belli Capelli (in English is "beautiful hair" but I don't know if the name is totally different when they're translated!)