My weekend was a total disaster, I felt sick in the past days but yesterday I finally went out with my dear friends in lolita after a long time (Silent moon triplette *v*), but unfortunately fever increased when we were in the mall D: I had the time to only greet them and then I went home ( and I felt more and more sick until I took the pills). Now I feel "ok" but I think I'll stay at home in the next days because I haven't got the time to stay sick XD I need all my energy to study for my incoming exams!
Jsk, socks
: Moi meme Moitie – Hat h&m – Shoes, necklace Taobao – Blouse, cardigan offbrand
I hadn't the time to make a proper outfit picture, I have only this crap picture made with my iphone when I was at home and without shoes ahah! I tried a different make-up with a lot of blue to coordinate it with the print, I really like the final result! Unluckily I have a little eyes infection so no lenses for me *sadness*.
I also made some group pictures before I came back home!
They're so gorgeous in their outfits, I really love them! We need more clothes to twin ahah it's always so funny twinning with your friends! We will go out again this week, I hope to be finally ok with my health XD! We also made an order from Super Lovers and Taobao, I'm so excited to receive my new things *v* I have a lot of ideas

for new outfits so I hope everything will arrive soon!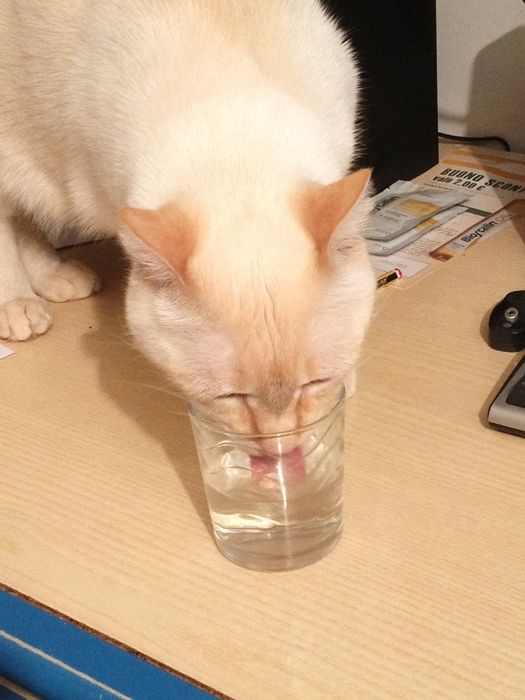 Bonus picture with Arturo-chan, he thinks my water is better than his XD