Today I share a review post about Lockshop products! I'm sure you know the store of the super gorgeous Chokelate, I wanted to buy something from them for a long time and now I took three of my favorite items! I made three different orders, the first one before my japan trip, the second and the third as soon as I came back to Italy!
Everything was packed in a recyclable paper closed with the super cute adhesive logo of the brand, the products were sent in a really strong cardboard box so you don't have fear the post could damage your products!
Spike Head band in black x white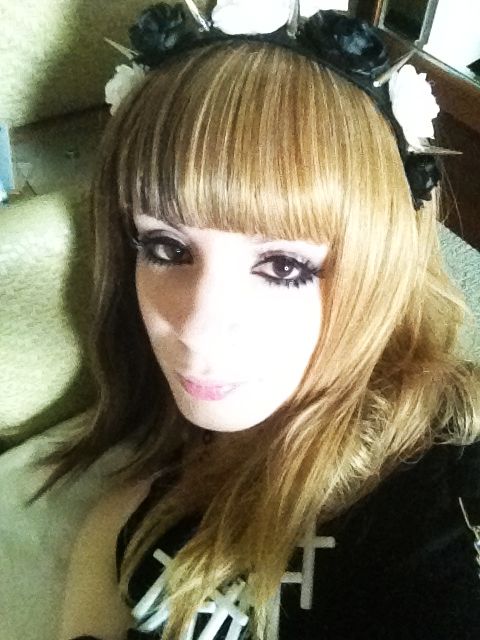 I fell in love with this kind of products from the first time I saw it on the super beautiful Saga, before my travel have some few spare money on my card so I decided to take it! The quality is very good, the spikes are not stuck on the head band like the super cheap ones you can found on ebay so you are sure you don't lose any spikes! Also the quality of the fake leather is really good, the flowers are a bit rough but nothing bad obviously! It's also available in pink!
Order sent: 24/09 ( it was a bit long wait for a ready product )
Arrive: 28/09 ( I chose the standard no-tracking shipping and it arrives in 4 four days only!)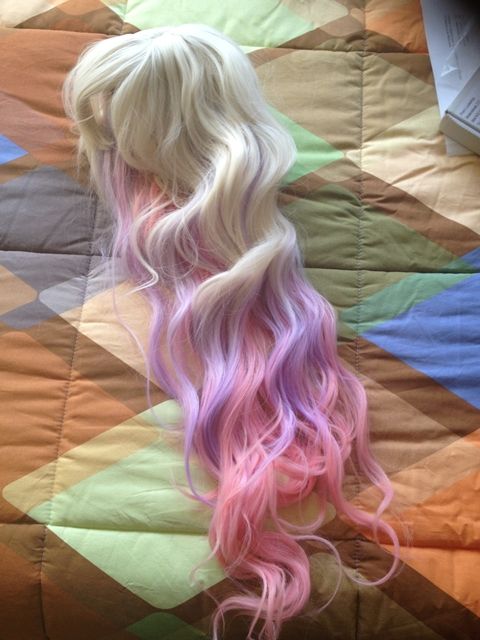 I've been searching a lovely colored wig for a long time, I have a very strange taste in fact of colored wigs because I think the 90% of them seem too fake, so when I saw this wig I fell in love! It's reall

y natural and super soft!

The wig is again available on their website *_* don't miss the chance to get it!
Arrive: 26/10 (super fast!)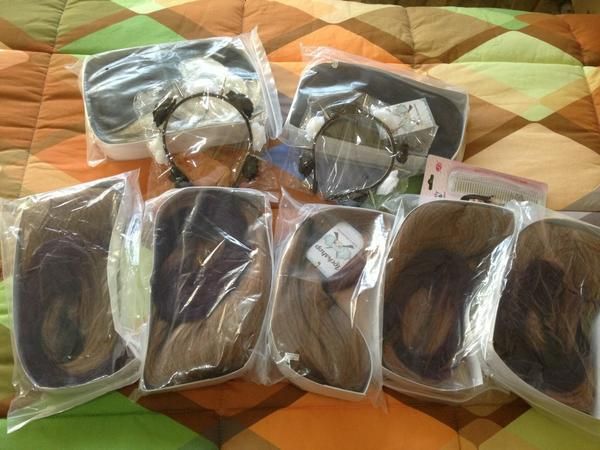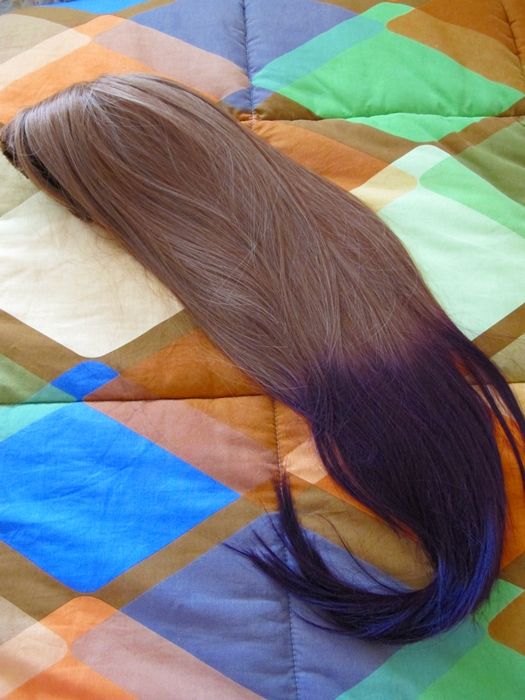 The third time I made a big group order with local friends! I only ordered the new dip dye wig so I will review only it! Unluckily I forgot all the info about my payment, when the order was sent, etc but because the order was quite big I remember it was sent out in 4-5 days and it arrived very fast as usual (we had the free shipping with courier this time). I can say it's my favorite wig in all my collection! It's so soft and natural that it seems like they are my real hair, the dip dye effect is just amazing! I absolutely recommend it!