It's time to make a Christmas wish list! This is the wish list I made the past year, I can say I was really lucky to find the 70% of the items, but this year I don't know how it will be ahah! It's not so big and I hope to be able to buy everything but I know it will be really hard XD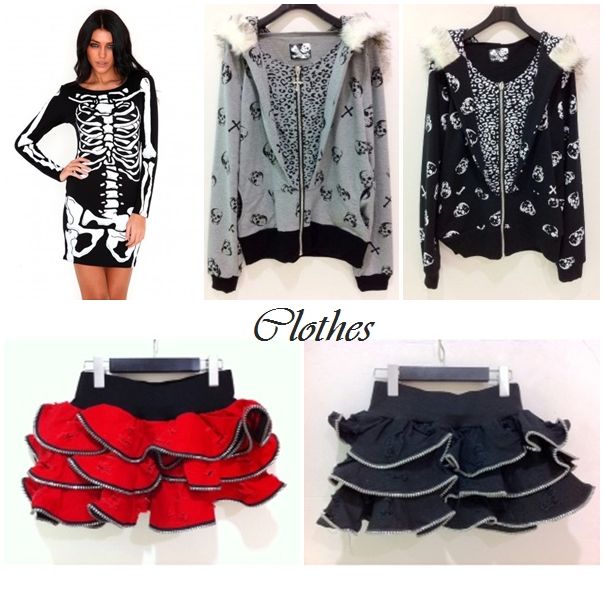 Let's start with the wish list clothes! The skeleton dress is from Missguided and luckily it has a really good price, I hope to get it asap! The rest are all from Glavil, there are two colors I like for each one, but I prefer grey for the sweater and black for the skirt!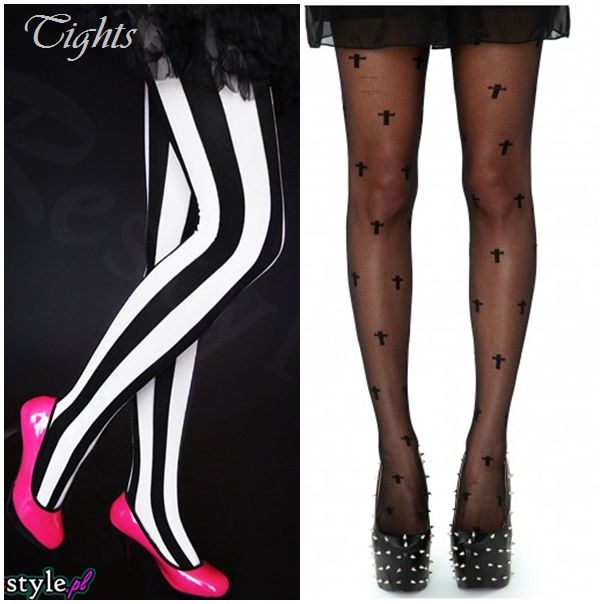 I love tights, it's impossible for me to not buy some new ones ahah! I really need these two pairs in my collection!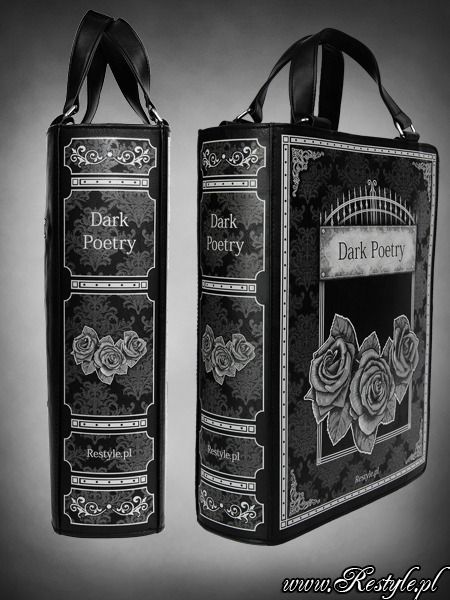 I've been desiring a book bag for my gothic outfits for long time, but because I

wear lolita very often I'm not able to buy one of the expensive ones from Aatp or Innocent world, I luckily found this one in a European web site and I fell in love with it, it's also really large and cheap!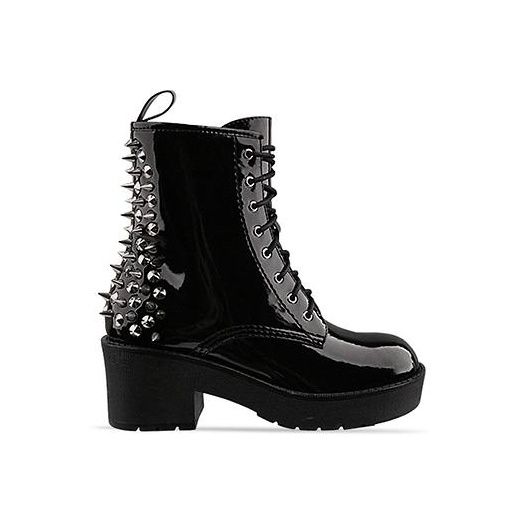 This one is the big wish of the list! Jeffrey Campbell 8th street spike, they are impossible to find in Italy and also in Europe there are few online shops that sell them for a super expensive price, but I really want them because my super old black Dr Martens are very used and I'm ashamed to wear them ahah
Lastly a super small and cheap make up wish list (really strange for me ahah), I really need two new lipsticks/lipbalms in natural pink and red and I want something from the last Revlon and Rimmel x Kate Moss collections 'cause I saw a lot of super positive reviews everywhere! I didn't add something lolita because I have very few wish-dresses in my mind right now and I know it's impossible to find them…so I hope in something more easy to reach ahah!
It's all for my Christmas wish list, dear Santa Claus I was a really good girl this year so I hope you will make me really happy ahah!