I took this cute Lolita tag from the dear Denise, it's really hard to find a good tag for my taste but this is short and I really like it :D I hope you enjoy it too, I'm so curious to read other tags like it!
My first lolita piece
I bought my first lolita dress on march 2008 (I feel so old ahah), it was a simple blackxwhite model from Btssb, unfortunately I sold it the same year 'cause I didn't like this color combo already…so I didn't find a picture of me wearing it :(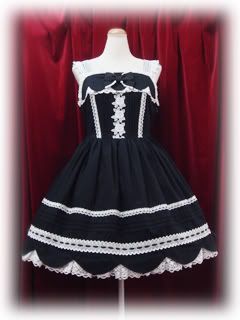 My most beautiful lolita piece
It's really hard to answer, I love every dress I have…but maybe the most beautiful for me it's the divine cross, the print is too damn kitsch and the lace amazing, then velvet + gold print is a fatal combination for me ahah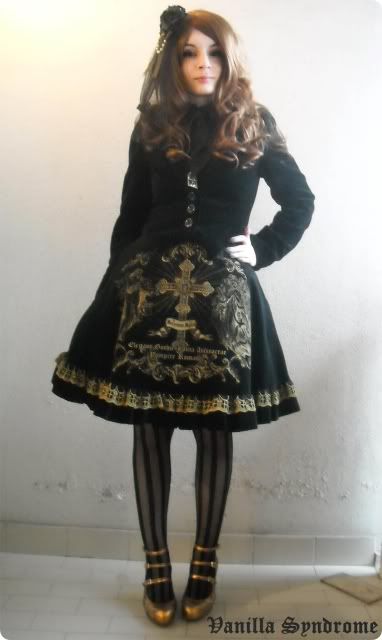 My most used lolita piece
Another hard question…I have a lot of Lolita things so It's really difficult to find what I used more, maybe it's my cat window first edition, I wore it all seasons 'cause the fabric is very light so I can use it in summer with a simple blouse and in winter with tights and cardigan!

My most comfortable lolita piece
I'm sure about it, it's my cat window velvet edition! With the full shirring it's really comfy and also the velvet is soft and warm, perfect for winter time!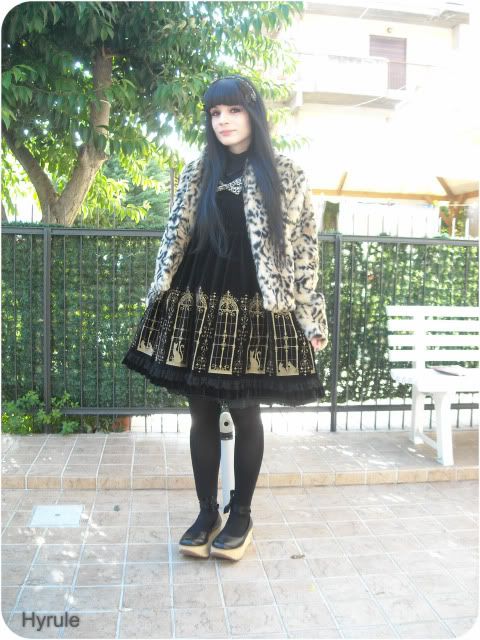 My lolita piece with the most emotional value
It's the Beauty and the rose promise from Aatp, it was my first red Aatp dress and it was also a gift from my dear boyfriend, I received from him a lot of Lolita presents but this dress was our absolute favorite :)

My most expensive lolita piece
It's kinda hilarious that my most expensive purchase was an Aatp and not a Moitie ahah, it was my Vampire Forest 'cause I bought it on reserve with a really expensive shopping service, I was mad but it's still one of my favorite dress 'cause I really love the print and the dress-cut!