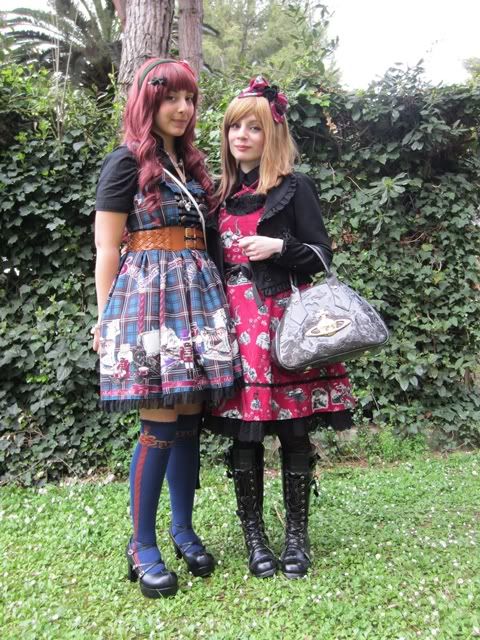 Yesterday I went out with my sweet Chiara again after a long time (now she studied in a distant city) so I had the chance to spend a day with her only 2-3 months *sadness overload*. she came home for easter holidays and we spent our Friday around our town, walked, talked, etc then we went to my favorite bar for a hot tea, the weather will be really hot in the next days so we decided to drink tea as much as possible ahah (aren't we perfect Lolita?)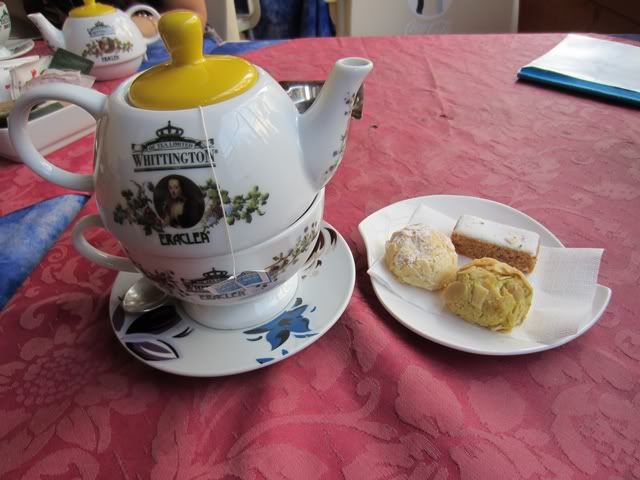 My outfit: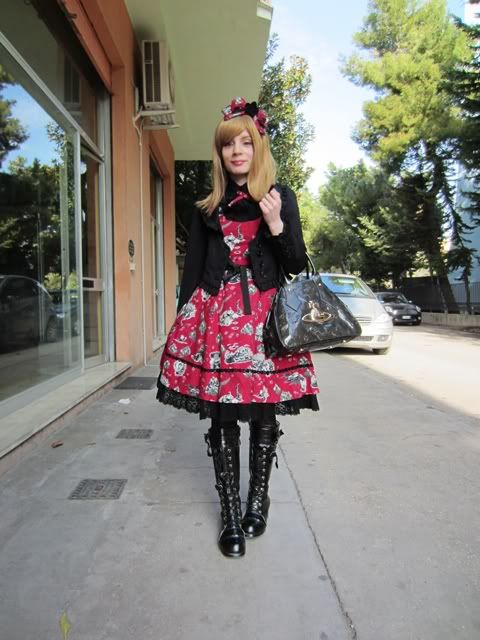 Jsk, headbow (Aatp), Jacket (BPN), Boots (Antaina)
After our break we went to the park and then to Chiara house 'cause I really wanted to see the last Moitiè print ( Sleeping Garden) she bought and it was so damn gorgeous, I really want it! We also switched our clothes and spent some funny time…I missed her so much *depression time*.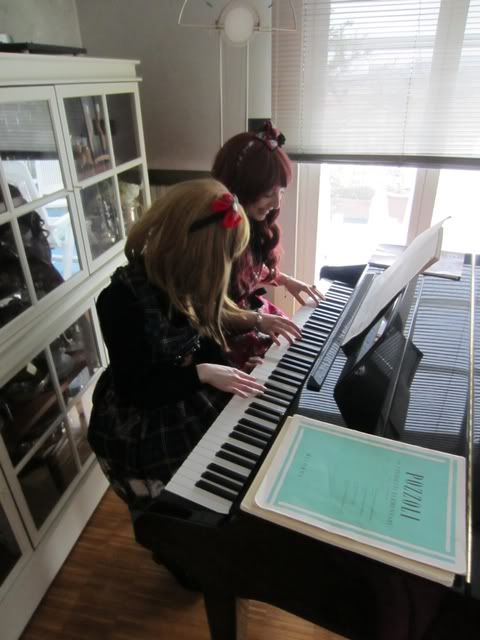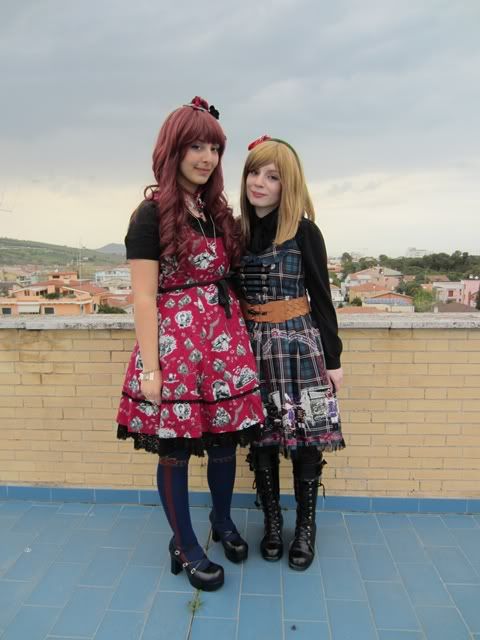 Today we will go out again, I'm so happy! I hope to share the post soon :D
I wish you all will have a wonderful Easter! I hope you have funny holidays!