Review: Lockshop Mermaid Aurora
When the new lockshop wigs came out, I fell in love with a lot of them but I couldn't afford an order, so after some time me and my friends organized a collective order to avoid the shipping fee so I finally took one of my favorites, the Mermaid Aurora! Even thou the wigs came out one month ago nobody made a review of the new Mermaid altered version (which are really cheap compared to the rest!), so I decided to make a new review to show you how it looks!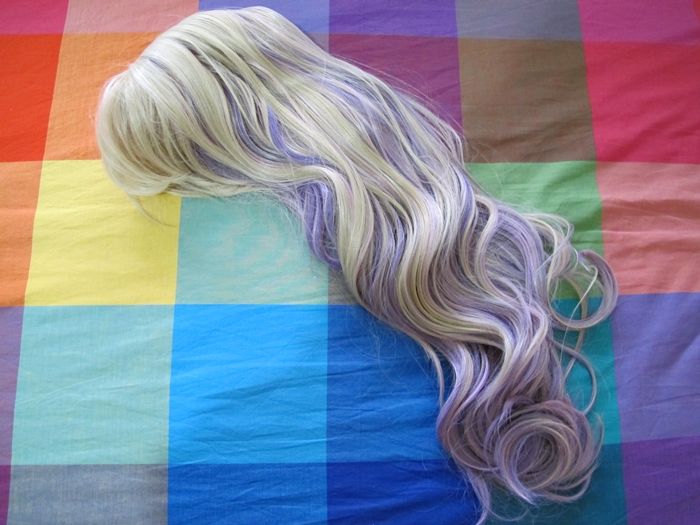 You can find a lot of informations why this wig is sold for a cheap price:
"Because this product has flaws, we have put it up for a reduced price. The milk-tea fibers are less opaque than darker colored fibers, which

may

cause wefts or "tracks" to be visible when worn. This is mostly an issue with the back part of the wig, and the problem, if it appears, can usually be fixed by using a blow dryer on low heat and brushing other fibers in that direction to cover it up and "set".

This issue does not occur in the majority of the wigs, and can also be caused by the scalp that is too "tight", this can also cause bumps in the hair by wefts that are pulled the wrong way. If you see that as a problem, leave the wig out of the packaging, ideally on a wig head or a wig stand, for at least 24 hours for the scalp to relax. This will solve the bumps in the wefts and usually also the wefts showing through."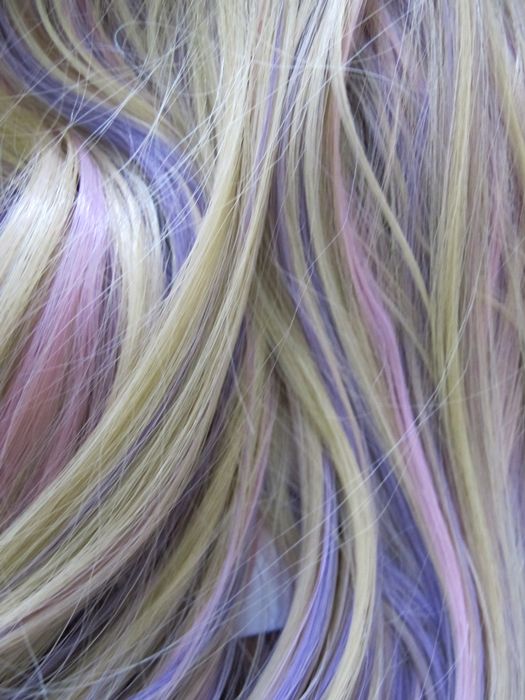 After an accurate check I didn't notice something wrong in my wig, I found it really good as the other Lockshop wigs I have! The quality is super good as usual, the wig is so soft and the colors are really delicate, the pink and purple blending really well with the blonde part!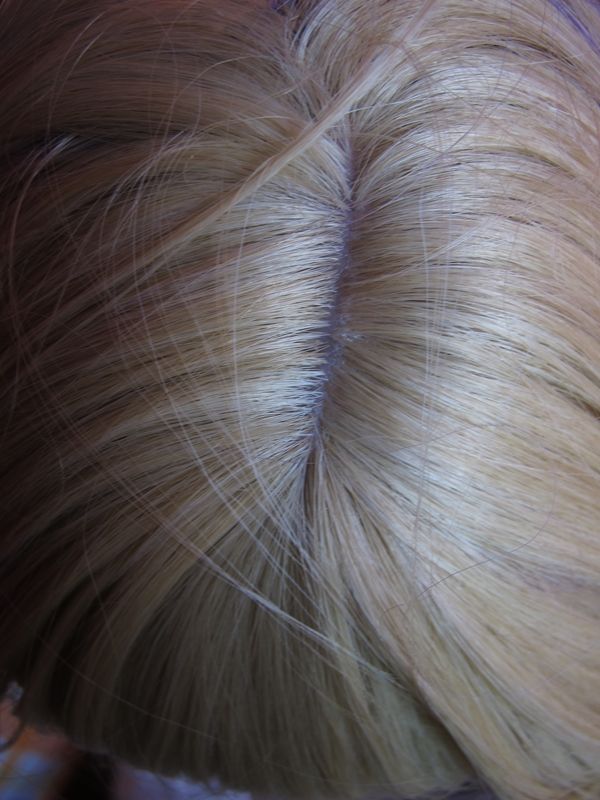 Also the scalp look exactly like the other wigs I have, totally natural and it seems like a real scalp XD and also it's enough large to hold my long hair! I'm sure nobody will notice you are wearing a wig even if the color is really special and unusual.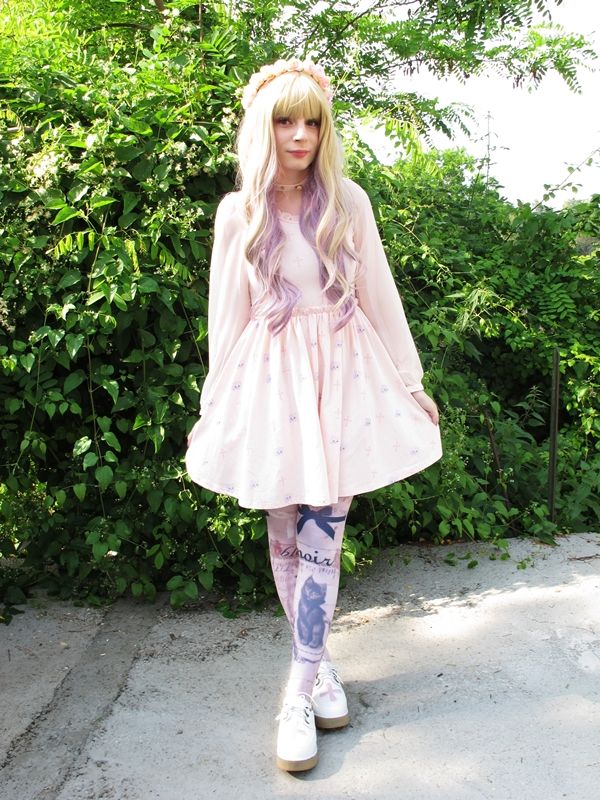 Choker
Lady Macbeth – Dress, headband, tights, shoes taobao (lol)
I'm in love with these soft curls, am I the only one who likes this mermaid style more than the previous one ? I think it suits better my face shape ahah!
The bangs was super long so I had to style it before wearing the wig, but maybe if you have a high forehead you won't have this problem (but if you want to take the wig with a regular bangs it's necessary to cut it).