I got the inspiration for my new hair from a lot of pictures I saw on tumblr, I totally fell in love with this gradient so I was really happy to finally make it! Firstly check my Hair trade review about my new extensions, after I corrected my hair color I decided to finally make the gradient on them,

I wanted to make them lilac but the color didn't turn out very well so I opted for a stronger color with flamingo pink from la Riche Directions. It was really simple because you don't need something special to make it, only the hair dye and a specific brush to spread the color over the hair.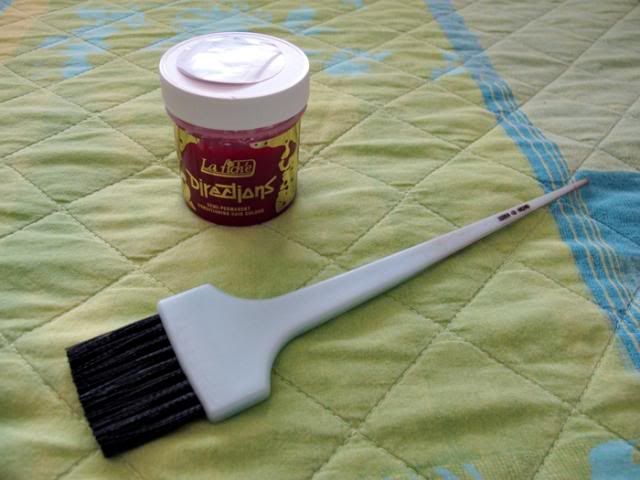 I waited only 1-2 minutes and the color turned out so brilliant! To not damage your extensions the advice is to let them dry up naturally without hair dryer : I did it and in around 15 minutes in the sun they were totally dry! The color bleed a lot so I recommend to put something under them to not stain.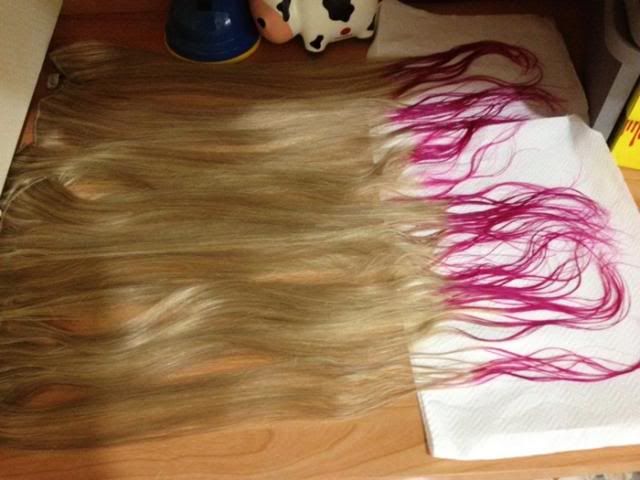 And then…the final result! I really love them *_* the color is amazing! I would like to try other colors in the future eheh I still have almost 2/3 of the color so I think I'll wait a lot but for summer the color is just perfect, I love wearing hot pink nail polish

and colorful make up during the hot season!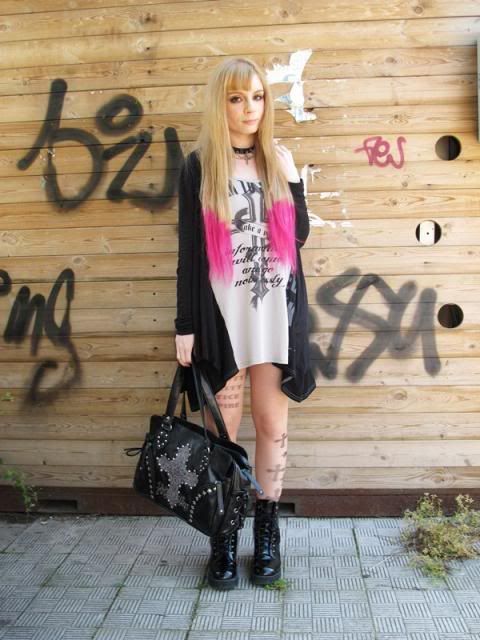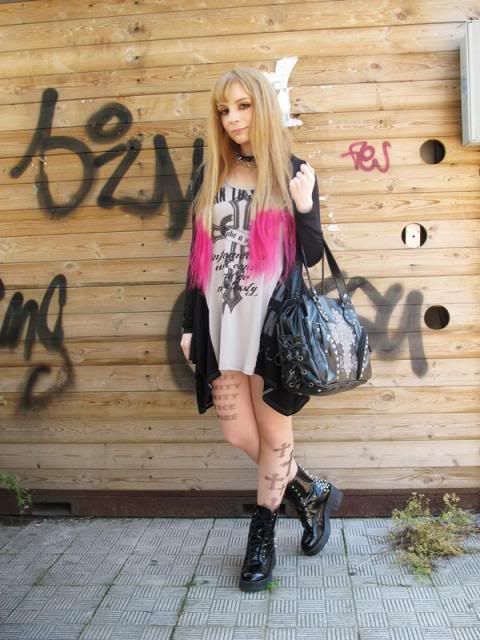 Dress, Choker
Ghost of Harlem – Bag Algonquins – Tights Glad News – Boots Jeffrey Campbell
What do you think of them?