Inspired Harajuku Fashion Walk
A little break from my japan posts! I would like to share a post about our inspired Harajuku fashion walk in Pescara! My friends and me have been talking about an event like this for long time and when I came back from Japan we finally made it *_*my friend Grazia organized it! All the pictures are from our dear photographer Andrea Lanzilli, you can notice my few pictures for the different image quality ahah XD ( aaaa I really need to take a reflex too sooner or later).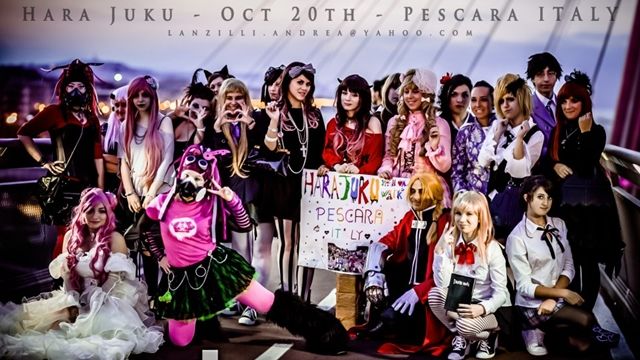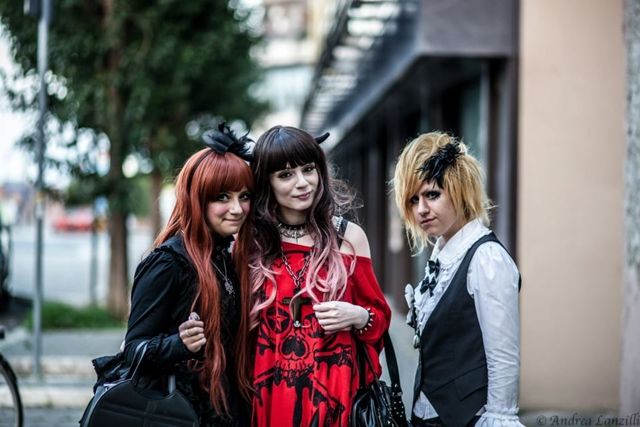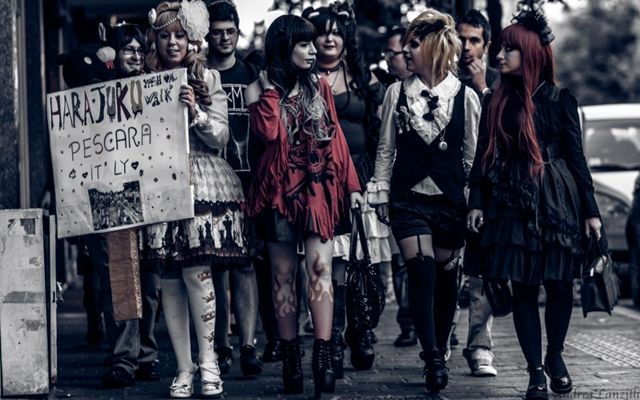 Then some pictures of my outfit, I hope you like it!
Horns
Super Lovers – Poncho, Necklace Glavil – Under top Fernopaa – Chocker Ghost of Harlem - Tights Avantgarde – Shoes Jeffrey Campbell – Bag Algonquins
The day was really full and tiring but we were all really satisfied and we decided to organize another one asap! Italian people was rude as usual when we walked around the city, but we were really happy to see a lot of people interested about the fashion walk!
Then we attended a presentation book about the kawaii phenomenon , Grazia and me were the moderation of the discussion! I haven't got pictures but you can find something in Grazia's blog or in the video!
Grazia's husband also made the video of the day, enjoy it! It's not obviously a professional work and they also had a lot of problems to upload it so I hope you apprecciate it anyway :)