Hello dear readers! Today I'll share my last two outfits, I'm really sorry that my blog in this period looks like "only-outfit-blog" but my life is so full of works and I haven't got

time for cute activities! After the Tokyo travel I'll have a lot of lovely events (and only an exam during the winter ahah), a big convention and also an inspired Harajuku walk organized by my friends and me, I'm so curious to see the reaction of Italian people ahah!
1 – Really cozy outfit for a day at my bf's home.

This cardigan is still my favorite awww.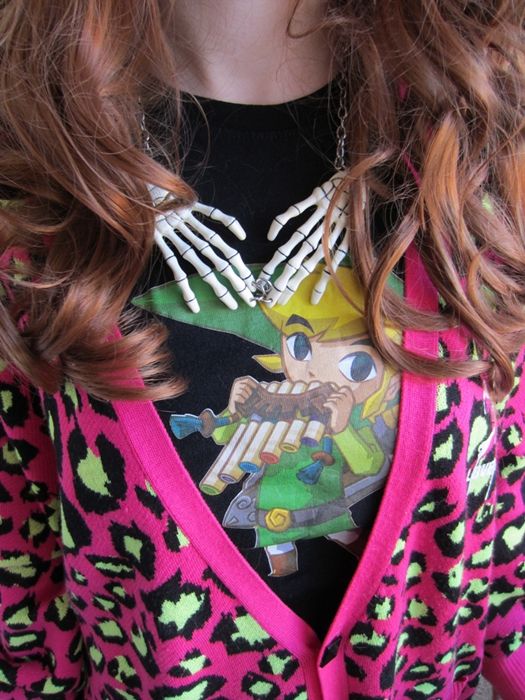 Cardigan
Super Lovers – Ripped jeans taobao – Boots Bodyline – T-shirt handmade – Accessories Kreepsville666
2- I don't know how to describe this outfit ahah but I really like it, I'll try to use more pastel and unusual wig for my future outfits. The suit is quite big on me, maybe I'll sell it :/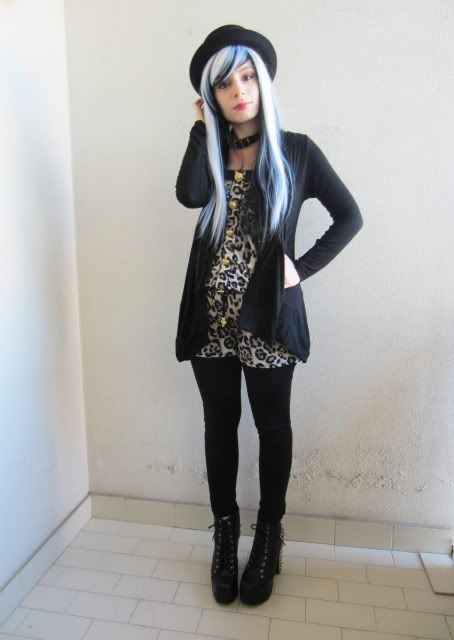 Hat
h&m – Jumpsuit New Yorker – Cardigan Zuiki – Shoes Jeffrey Campbell
Next

Sunday I'll go to

a big Italian convention with my friends *_* it's absolutely my favorite, I hope I'll finish my blade and other cosplay details ahah XD *serious problems*!