It's time to make a new haul post! With my Japan travel confirmed I'm pretty sure I won't buy anything until then,

so these things are all for my summer :)!

Let's start with the "old" purchases from June to August:
I made a "little" order with some new things for summer, this year was maybe the hottest I remember in my life so I left lolita with a lot of sadness…but I didn't give up to dress with girly dresses so I made some targeted purchases :
Liz lisa pink floral dress ,

leopard frilly skirt, new leggings, ripped black jeans, sentimental circus headphones and a new set of bangs + half wig in medium brown. Sorry if the picture is a bit too dark!

I wore everything in this period except for the black jeans 'cause it's too warm for summer time. It's hilarious I can't find a pair of ripped jeans that suit me well here in Italy, but the pair I bought online is just perfect!
With the summer sales I also bought something in local stores, I was really disappointed 'cause I a lot of things I wanted saw in the previous days but when the sales started everything disappeared…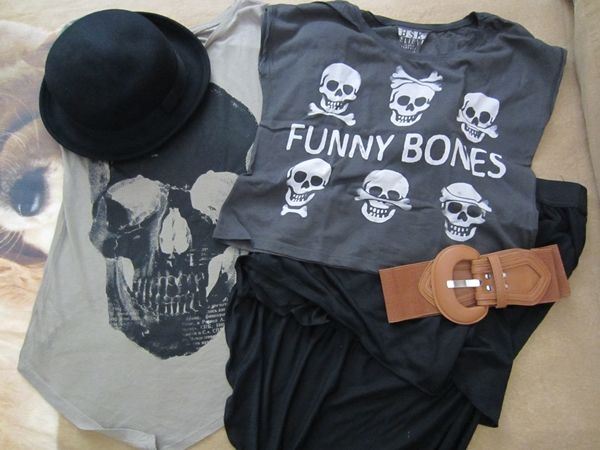 Two skulls t-shirt from Bershka ( I love this trend! ), asymmetric

black skirt from Terranova (another really wanted purchase, and the price was really cheap!), cute camel belt from Jennyfer, I needed for my liz lisa dresses and a hat from the new h&m collection (my old one was a bit too used and I needed to replace it).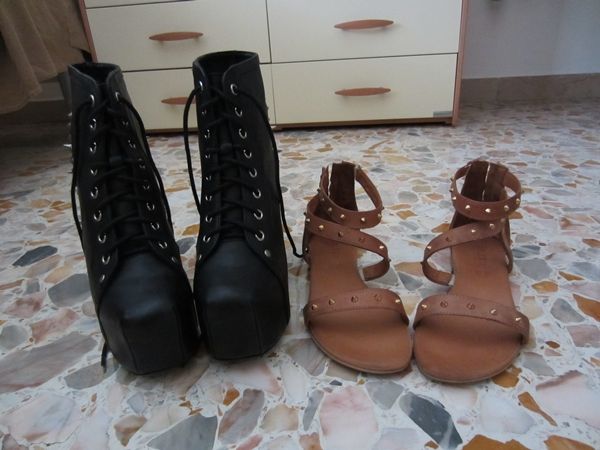 Spiked Lita shoes from Jeffrey Campbell (my dream shoes, you saw them some previous posts, thanks again to my dear boyfriend) and a cute and simple pair of camel sandals with gold spikes, finding them was like an Odissey maybe this year

camel is not a trend color so it was really difficult to find something, some months ago I saw a cute pair in a mall but I didn't buy them 'cause they were a little too expensive, I came back with the sales and they disappeared buuuu but luckily I find this cute pair in a local store in my town for a good price, yay!
For makeup I kept my promise, I bought only a mineral foundation from Bare Minerals 'cause I really needed it, my skin became shit with summer time

so I needed something to cover all the imperfection without loading the skin and it was the perfect

solution! It was a good chance to finally use my mineral brushes that I bought some years ago and never used ahah. The Maxfactor lipstick was a nice present, I love this kind of sheer lipstick 'cause they're very moisturizing!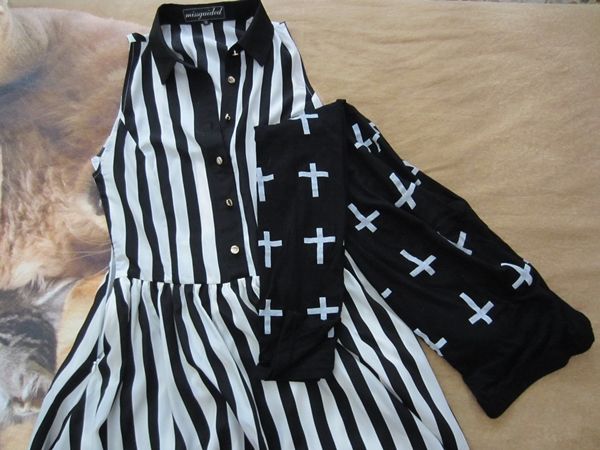 I also bought from the English brand Missguided

for the first time, they sell a lot of different cute things

perfect with the actual trends. I chose a blackxwhite striped dress (but it was too large so I carried it to my seamstress) and a pair of black leggings with white crosses, I really recommend them 'cause they're really soft and comfy (but maybe the print is a bit too delicate, I think they need hand wash). The package arrived in 8 days with standard European shipping!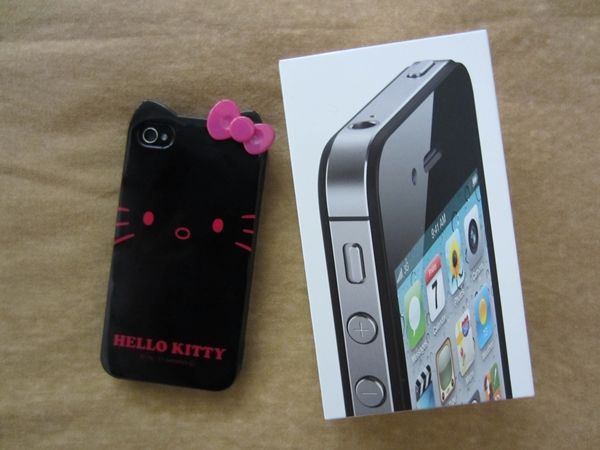 Lastly I received this really big present from my mother, I-phone 4 s in black *___*! I also bought

a cute hello kitty case for it, but I hope the new cases I ordered arrive soon, I would like to coordinate it with my outfits ahah