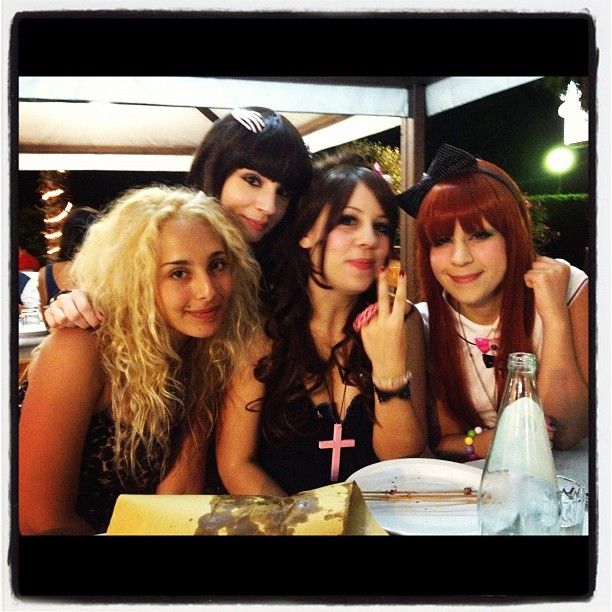 Tuesday I went out for dinner with my dear friends Chiara, Grazia and Chiara! I finally saw Chiara again after long time, she came home for the summer holidays but now she is in Japan ahah, lucky girl! So it was the chance to go out for dinner all together before she left Italy. We went to one of my favorite restaurants and we ordered a big amount of "arrosticini", it's an italian food like skewers but made with sheep meat and you can find the originals only in my region :) ('cause in other regions they make them with other kind of meat).
My outfit for the evening: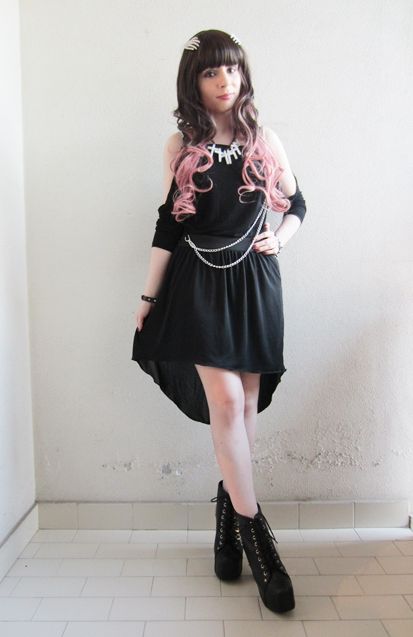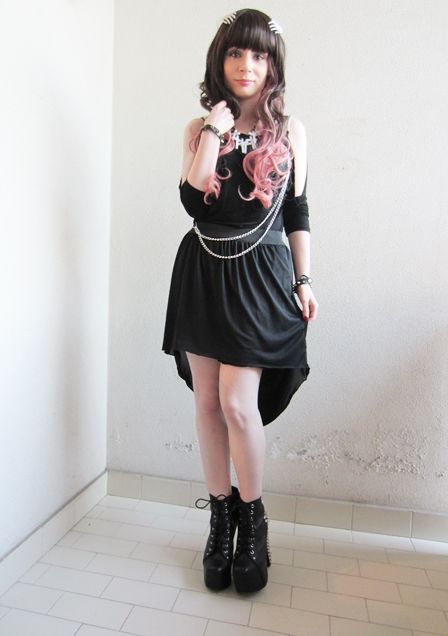 Top Pimkie – Skirt Terranova – Shoes Jeffrey Campbell – Necklace Monomania – Skeleton hands Kreepsville666
I received a lot of bad words for my hair (it's a wig but obviously people didn't recognize it) and for my shoes. Dear Italians, it's time to have a personality, lol. I don't know how a pair of spike boots are so strange instead the actual Italian trend of fluo colors (I think it's a shitty fashion, but I don't go to people saying how their coordinates are ugly, it's always the same bad story of Italian rudeness).
Some istagram food:

The first one is my dinner in the same restaurant from some days ago – mixed Bruschette – first round of Arrosticini
It's all for now, I hope to make an haul post in the next days, it's since May I didn't share what I bought ahah.