Review: Pink Brush Essentials Sets
It has been a long time since my last make up-related review! This time I would like to share my make up brushes set from Royal & Langnickel, it's an American brushes brand (they also sell brushes for art, not only for make up!), there are also a lot of different section so you can choose the best solution for you!
My set is from the pink brushes essential, the Pink Synthetic 13pc Set Wrap (you can also choose the same set with natural filaments ), it comes in a pink 13 pockets vinyl wrap and inlcudes: Powder, Blush, Sponge, LG Eye Shader, Finishing Fan, MD Eye Shader, Smudger, Lash, Angled Brow, Detail Liner, Brow/Lash Comb, Concealer, Foundation. With a bit less of 50$ you have a complete set! Let's talk about the quality: all the brushes are really soft, it's a pleasure to use them! I washed them several times and they didn't lose filaments or color! I absolutely recommend them!
The closed set looks like a lovely dark pink pochette! It's really convenient to save space and to take it with you everywhere!
Face Brushes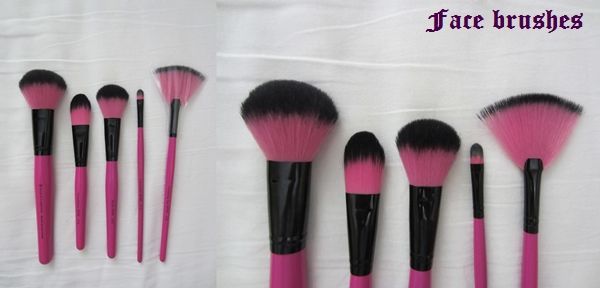 From the left: powder, foundation, blush, concelear and finishing fan
Eyes Brushes

From the left: smudger, detail liner, sponge, MD Eye Shader, LG Eye Shader, angled brow, lash brush and brow/lash comb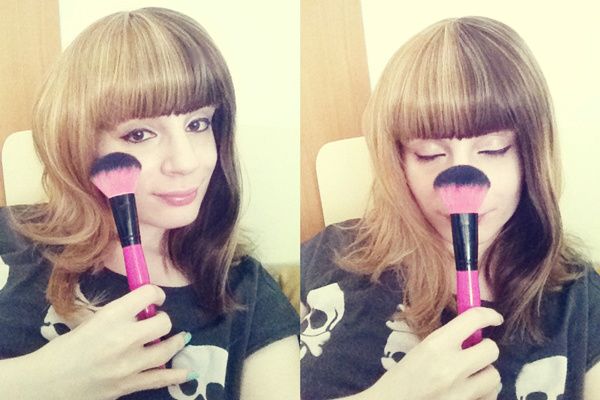 As you can see in my picture the powder brush is really big! I love it 'cause I can cover all the face in a little time without difficulty, all the brushes are in my opinion the best size for everything! (sorry for my tired face, I woke up early to make blood examination, I felt like a zombie ahah)
Price: 49,99 + shipping
Pro: size, quality, price, esthetics
Con: you need to buy them online if you are outside USA
For mineral make up I use a different set from Elf, if someone is interested I'll surely make a review of it :D!