Lots of you know that I had black hair for 5 years (my natural hair are dark blonde eheh), it's since February that I tried to change my hair color in something more light and it was like an odyssey! I went to two different hairdressers, bleached them 3 times and my hair became….medium brown with a strange reddish highlight =_= and with the dark light they seemed black! As you know in these months I didn't post pictures with my real hair for this reason, I felt really weird with my hair but luckly the past week I gave the last chance to my usual hairdresser and finally my hair are light!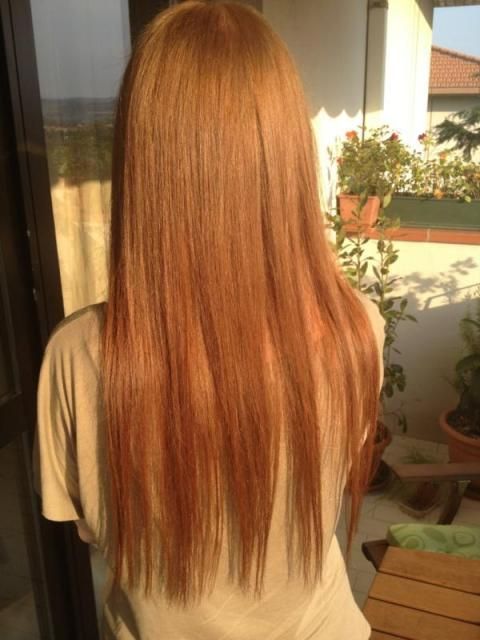 After the hairdresser, with the sunset light they seemed really red!
After one wash, they lost a little of color
The color is strange and I really like it, it's a mix between blonde, red and light brown! I'll toning them the next week because my tips are a bit too darker then the root so my hair will become a bit more "dark" and maybe less reddish! The next step (when I'll have some extra money XD) will be buying extension and do the gradient color!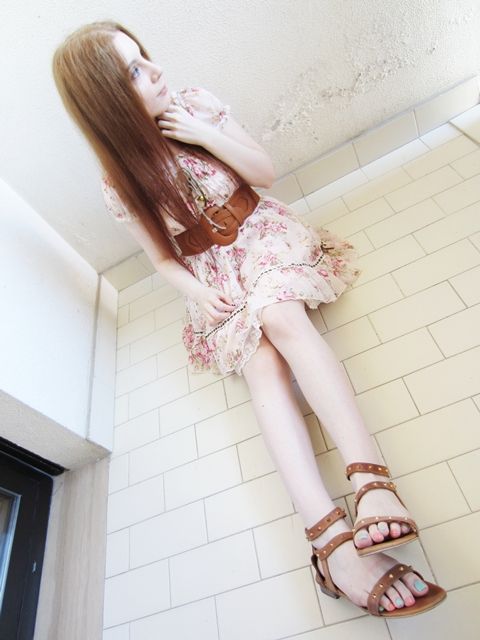 The outfit is really really simple, with 36° I always wear like this but now finally the summer is near the end, I'm so happy I'll finally wear my autumn clothes soon *___*