I would like to share my lolita inspirations today! I love their outfits, they're more inspiring for me than Japanese models 'cause they are more original and they mix it with unusual things for lolita rules! I would like to make the same post for other styles I like in future :P!
Let's start with my favorite lolita ever, I think Herajika is the most known lolita in Europe, she is for me the best inspiration, she looks absolutely gorgeous in all styles (especially in classic for my taste), I really like her versatility 'cause I always really wanted to look good in all lolita styles like her, for me is too hard to choose only one style ahah! All her outfits are just perfect, I love her taste in mixing brand items with off brand and vintage items!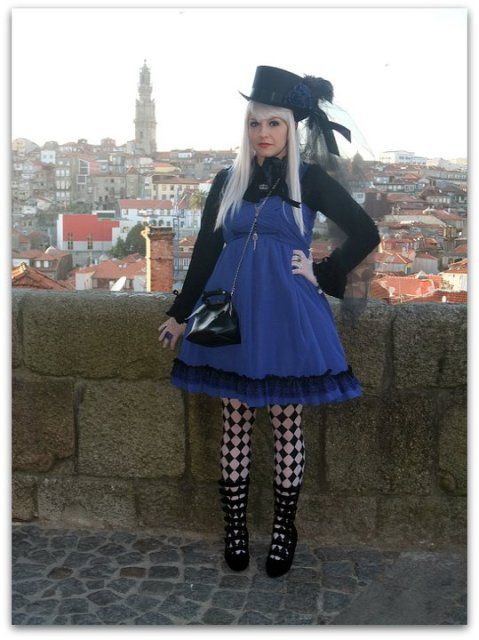 The dear Redtonic is my greater inspiration for gothic outfits, she is so beautiful and all her outfits are amazing! All her outfit are really special and unique not the usual "inspired" Mana outfits I usually see for gothic style, she gave to all her cords her personality, I thinks it's a very big quality!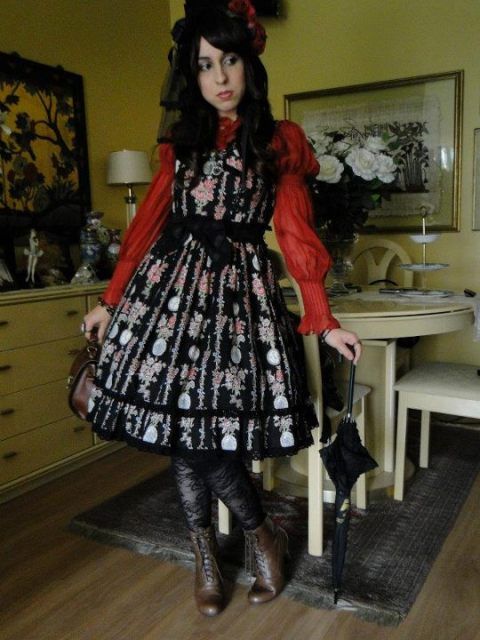 I've known the lovely Haku for years, she became a wonderful lolita in few time! I love all her outfits so much and her cure of all the details, her style is very unique, I really like how she looks in classic lolita, just amazing!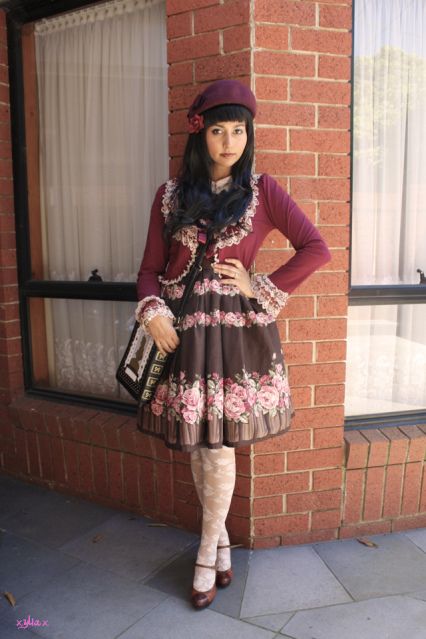 Xylia is one of my favorite versatile lolita, she wears a lot of differents lolita styles and she looks absolutely perfect in all of them! My favorites are her classic outfits, they're are so inspiring for me! All times I saw her beautiful outfits I want to wear classic too!

My favorite sweet lolita is absolutely Lunie chan! She is so damn lovely and nice, all her outfits are special ( she is able to coordinate sweet outfits with unusual things with success!) and she looks perfect with everything! I also love her taste for accessories, all the outfits are always full of details!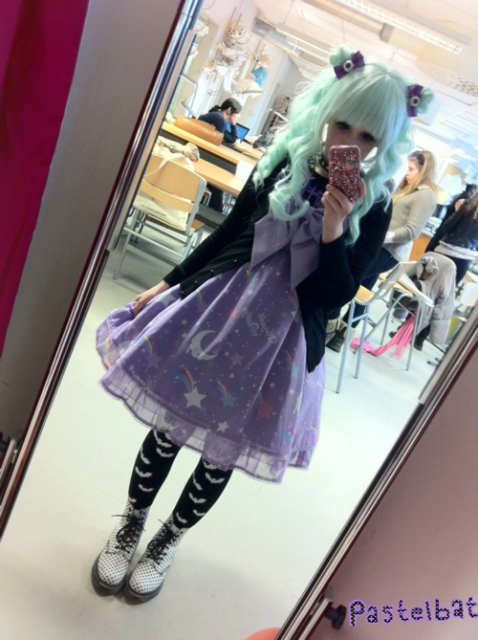 Another lovely sweet lolita is Emilia! I love her lolita style mixed with kera/pastel goth things, I think she is the best inspiration for this new trend!
I only shared in this post the most representative lolitas for me, but there are a lot of other gorgeous lolitas that I love for their amazing outfits! Maybe I will make another post about lolita inspirations in the future including all my inspirations :)!