I wanted to make this post for a long time, I made it one year ago in our old lolita forum but after some time I decided to make it here too! My lolita story is full of memories and style evolutions, I hope you enjoy it :)!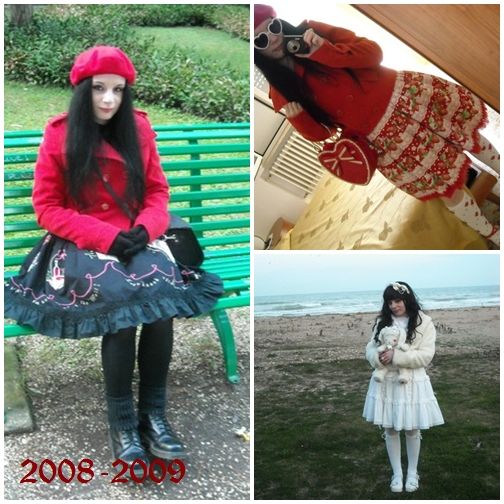 Let's start with a 2008-2009 example! Unluckily I haven't found any 2008 good pictures to share ( I had a bad digital camera and I deleted my flickr account the past year), but I can say my style between 2008-2009 was
practically the same. When I started wearing lolita I only wore black and white dresses, after some months I added red in my closet but only for sweet prints, my favorite brand was absolutely Btssb.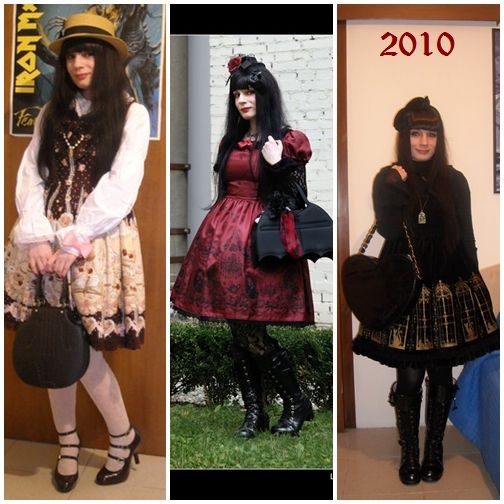 I lost a lot of weight
from the begining, I also added in my closet brown and I bought my first Aatp dress, my style changed from "btssb sweet" to something more gothic and casual.
I also beginned wearing fake bangs ahah. I bought a
shameful amount of dresses in 2010 :°D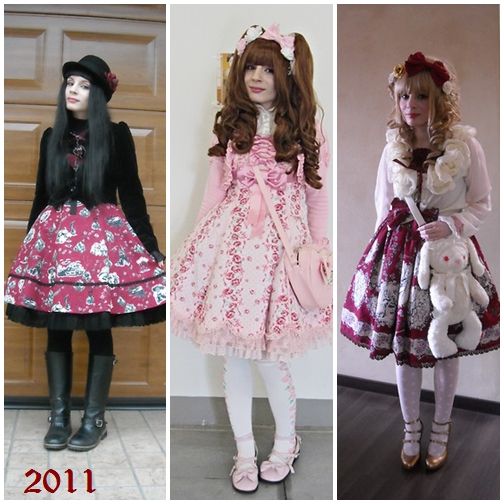 My style become more various in 2011, I started wearing something ott sweet and I added a lot of accessories in my outfits. I bought a lot of MmM and Aatp prints, it was definitely my gothic year ahah maybe I felt too old to buy more sweet prints or maybe I wanted something different from the previous years. I also started to wear wigs!
The 2012 was really strange, sometimes I felt really tired of lolita and I wore it less times (I was a full lolita in the past years) and I was also tired of my outfits, so I started to mix them with kera style and I also created some really elegant outfits, more classic then my usual.
After this post I can say I improved a lot my lolita style! I also hope to continue improving, especially in classic and gothic, in the next months I hope to make something ott in these styles :)