Today is a very happy day, I had been wanting a pair of Lita for months but everytime I hadn't enought money to afford my favorite model....so my dear boyfriend decided to buy them for me as a present....isn't he absolutely the most perfect boyfriend ever? The best thing is he also loves these shoes and he bought me my favorite model, the spike one!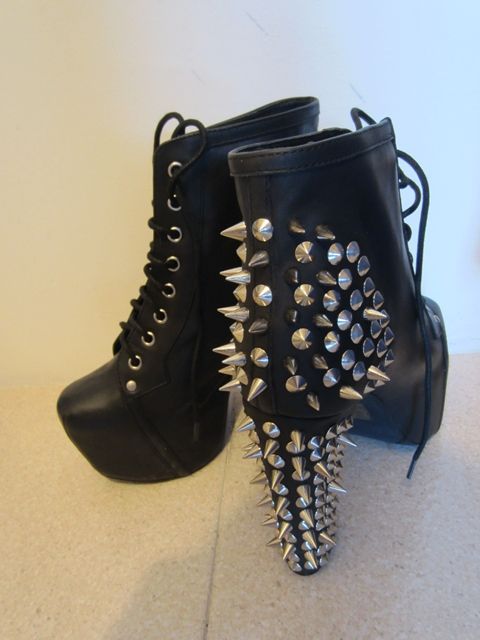 How can they be so damn perfect?
Another great thing was the shipping, the shop sent them yesterday and today they were at home! If you want I can leave you the link of this shop (it also making sales to lita shoes now!), but remember it's italian so I don't know if the shipping cost will be affordable!
Awww so much love for this little note, I'll surely beat all the haters with my new shoes 8D ahah!
The weather become tropical these days (40° T_T kill meeeee) so I can't wear them, but I hope I have the chance to wear them asap!