Giveaway winner + crazy Thursday
Hi dears!
The giveaway is ended and the lucky winners is…..Cristina M. Bear!
Congratulation *_*!
I'll send you an email with FB, if you have a different mail let me know in the comments!
I would like to thank all the participants, I didn't except so many new followers and entries, thank you very much for everything, I was so glad that you liked my giveaway! I would like to make a new giveaway for the end of year so let me know what you would like to find :) (pastel goth, san-x, lolita, make up things etc).
Volevo ringraziare tutti i partecipanti, non mi aspettavo così tanti nuovi iscritti ed entrate, grazie tantissimo per ogni cosa, mi ha fatto davvero piacere che vi è piaciuto il mio giveaway! Vorrei farne un altro per la fine dell'anno, fatemi sapere cosa vi piacerebbe trovare :) (pastel goth, san-x, lolita, make up things etc)
After the big new I would like to share some pictures about yesterday! I finally went out with my dear friends Chiara and Grazia after a long time, we decided to go to a big mall to escape from the scorching weather and to check the sales! I was a bit disappointed 'cause I didn't find something I liked >_< but I knew it earlier 'cause I went there some days ago ( and I bought only an iphone case 'cause I really needed it and a new hat).
Onepiece: Putumayo – Shoes: Montreal – Accessories: Kreepsville666
My outfit was pretty simple, but this is one of my favorite dresses from Putumayo and I'm always really glad to wear it, it's so cute and comfy! After the sales we decided to go to the chinese restaurant for dinner, but it was a bit too early so we took some silly pictures near it: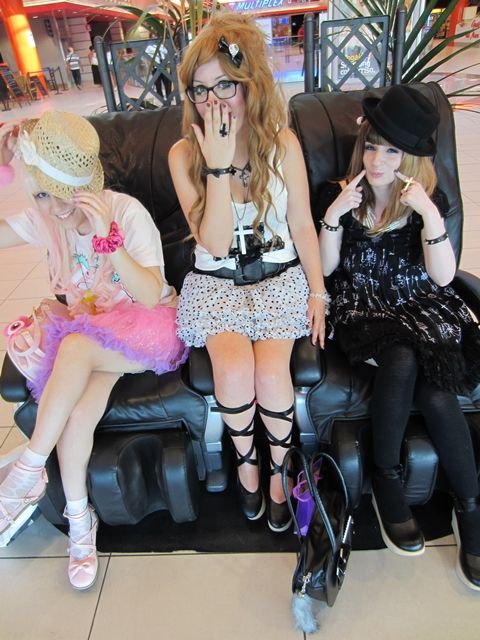 Everyone in the mall looked at us like we were aliens ahah but there was a women that asked us if we were in cosplay and made us some nice compliments, I'm always glad when someone knows something about Japan that isn't about geishas or some strange sexual thing ahah
Some foods of the week! After some health problem now I have a big appetite that I feel like a monster ahah but it's a good thing 'cause I don't gain weight.
And…I'm also on instagram! If you want you can add me http://web.stagram.com/n/hyrulelover
I really love this app *_* I update it almost everyday, all the filters are really cute ( I think my account will be full of cats and food pictures ahah)

Random picture at Bershka, there were too many people I wanted to die x.x I also saw some beautiful things from the new collection – My dear friends gave me these presents they bought at Japan Expo *_* I was so happy, I love Mameshiba! – Random cam whore picture in the car
After the dinner I went to Grazia's hometown for a little walk, there were a lot of beautiful places and churches! We also saw a creepy exhibition in a desecrated church, there were parts of broken dolls, strange "paintings" and also a coffin with a mannequin in the abside (all the show was accompanied by a distressing music).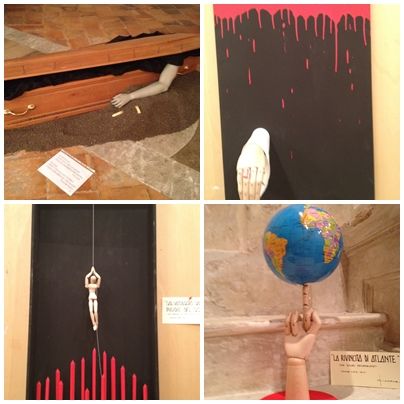 The day was so full of things and when I came at home I was so tired but really happy! I hope to have the chance to spend a beautiful day like yesterday more often!