Shopping service review + new dress!
Friday I received my new dress Classical Rose from Angelic Pretty, I fell in love when I saw it on auction and luckily I won it! When I started wearing lolita I didn't like dressing in "classic" and elegant prints like flowered, but after 4 years I prefer that kind of dresses, maybe it's the oldness ahah! I hope Angelic Pretty re-makes some of old prints, they are gorgeous and really different from the actual trend. Let's start with the pictures: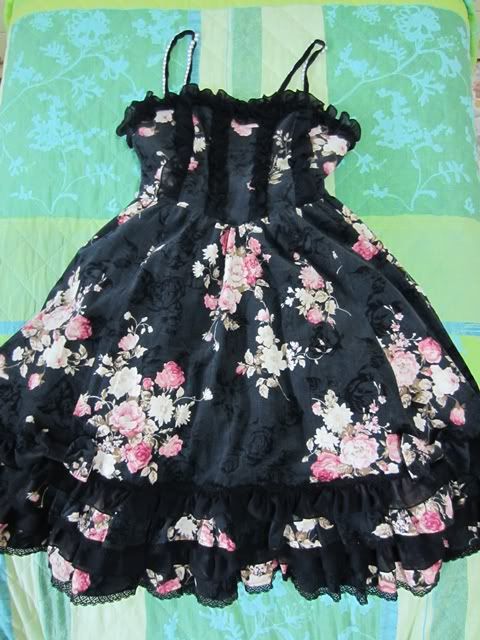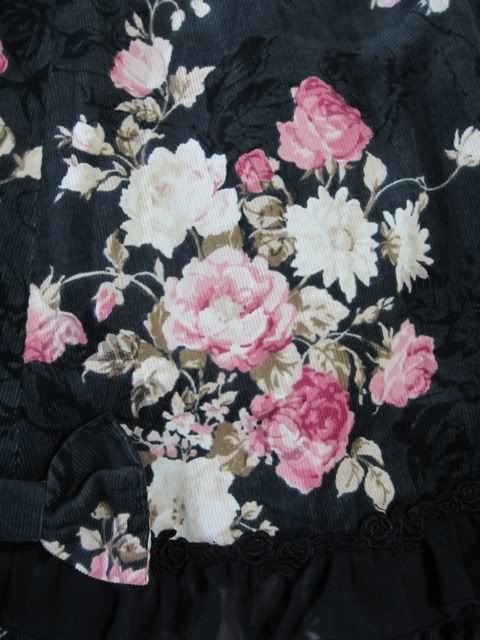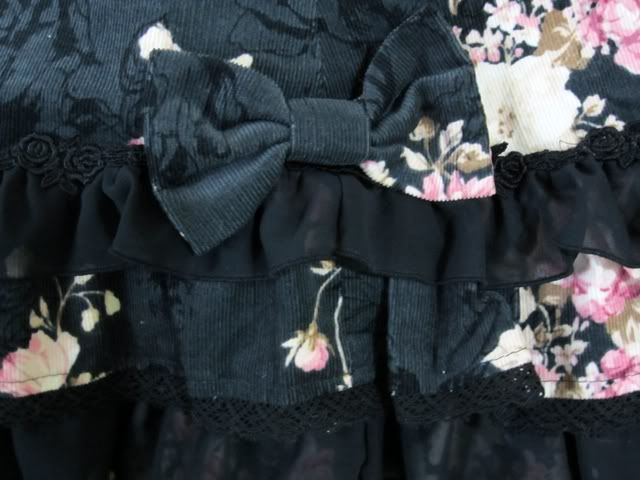 ( the pearls detail killed me! They're amazing!)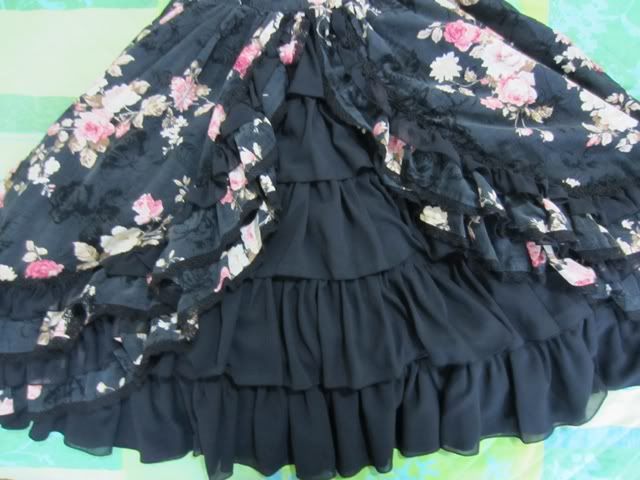 ( Chiffon flounces, love them!)
I had the chance to try a new shopping service that was not really known to me so I think it's interesting to make a review 'cause I'm really satisfied!
There was a promotion on lolita auctions (I just read on website the promotion was halted D:) for orders under 5000 yen you pay only 500 yen of commission, over 5000 yen you pay always 1000 yen fixed! I hope they restore the promotion!
You can read all the commissions for orders and auctions here:
You don't need to register on their website, you can send the order with the request form and they will answer you via email (all the transaction will be on email!). They request all the import of your max bid ( I used only the auction, I will update if in future I will make a website order), if you win the auction in 2-3 days they

will send to you the second invoice with their commission and Japanese shipping. When the item arrives they send you an e-mail to inform you and ask if you want the international shipping ( you need to request it on their website with shipping request). I really like that they give you the possibility to chose between

parcel and envelope so you can save money on the shipping ( I choose envelope and I hadn't problems!), the only bad thing is they ship all the things after only one week, so if you want to buy more or your other items didn't arrive in the same week you need to pay different shipping.
Positive: Good prices, very good service, fast shipping, possibility to choose parcel or envelope
Negative:

only one week of warehouse, sometimes the communication
Overall: 4/5 ( I'm really satisfied, I'll surely

try their service again!)