Saturday I went with my friends to an Italian convention, the day was warm and sunny, perfect for cosplay eheh :D! It was the first time I attended a cosplay group ( I only made a cosplay couple with my boyfriend), so I was really happy and excited 'cause Madoka Magica is one of my favorite anime of the past year! I was Homura Akemi, Grazia was Mami and Chiara was Madoka, they are so perfect in these characters!
At the convention we organized a little meet up with other Madoka Magica cosplayers, we made a lot of pictures ( I really love the stupid ones ahah), I have like 70 pictures in my hard disk but I decided to share only my favorites 'cause this post will be a bit annoying with a bunch of similar pics!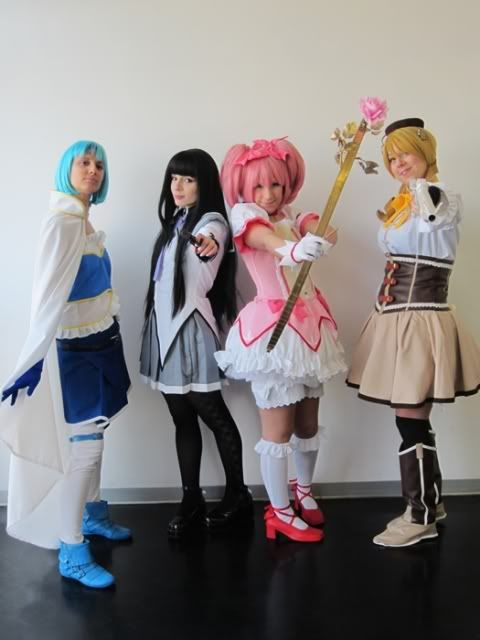 My cosplay!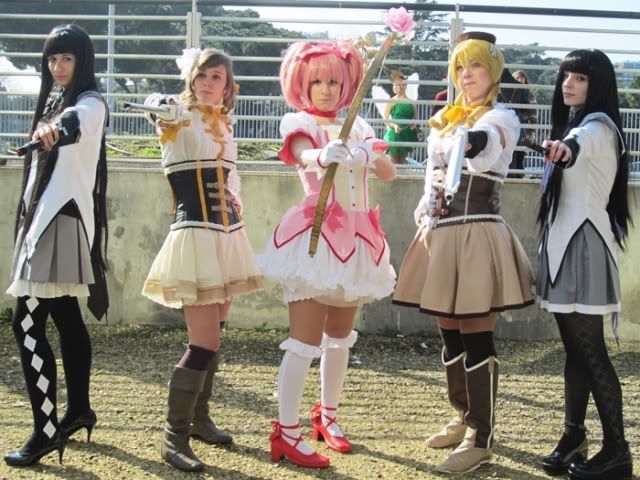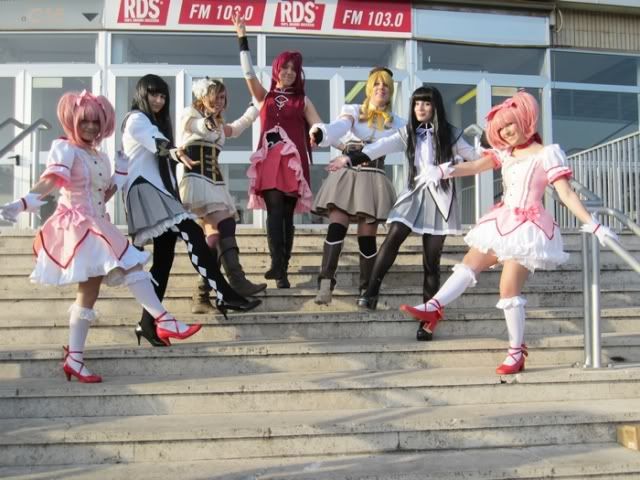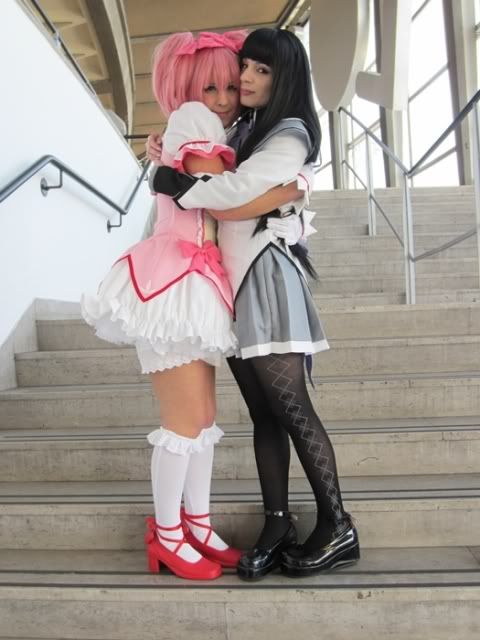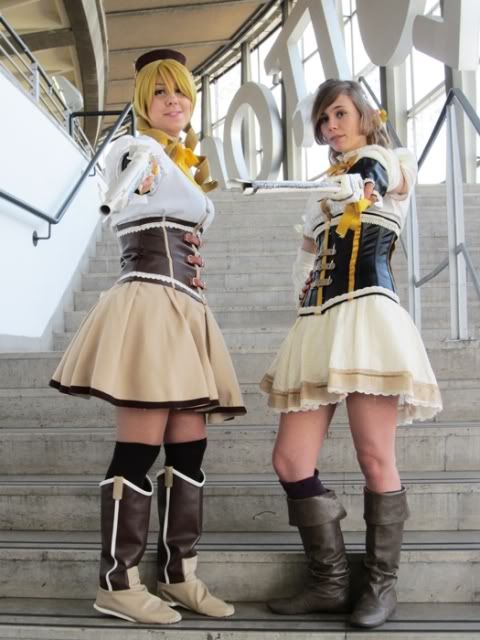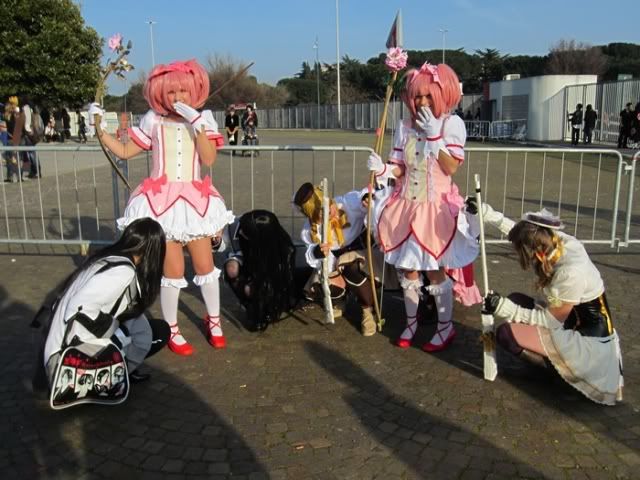 After the convention I was tagged in so many pictures on facebook, I was glad that our group had so many photographers and appreciations, I would like to thank all the people who made us so many compliments and pictures, you made our day! And I would like to thank my friends 'cause they were fabulous! It was a nice and funny day, I hope to make soon another cosplay group eheh!