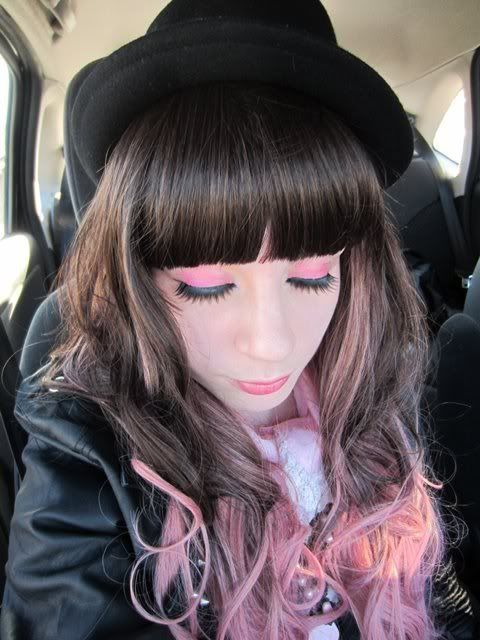 I'm very late with my post D: *lazy *, this is about past Monday, I went out with my dear local Lolita friends, we talked a lot, walked around the town and drank something hot 'cause the weather was cold in our region. We made some pictures in a little park, I hope you like them!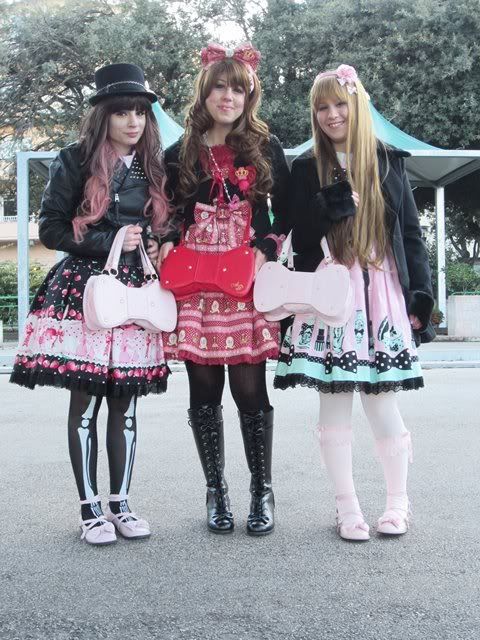 I wore a kera inspired outfit, I'm not 100% satisfied but it's ok XD I also took the chance to wear my new wig! Grazia (royal poodle) and Chiara (Fantasic Dolly) were amazing and so lovely, I love both outfits so much! I hope we can organize a new lolita meet up asap!
Maybe it's hard to understand this picture…but we tried to make a pineapple 'cause Chiara loves them XD!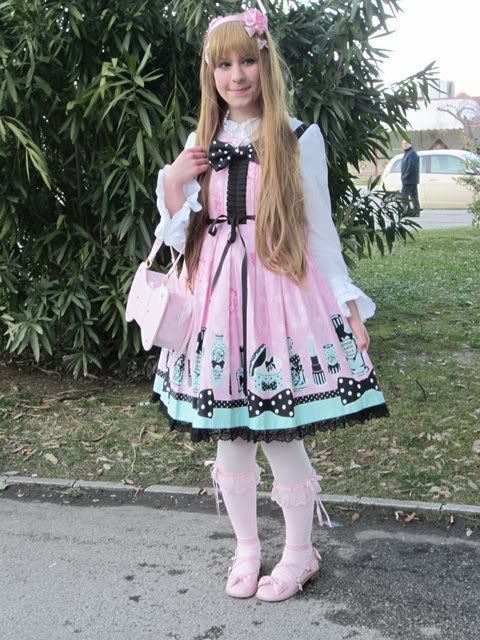 She is sooooo sweet in pink!
Hat details
After that we went to a little and cute bar, I love their chocolate biscuits D: now I need to learn how to make something similar at home! Other pictures: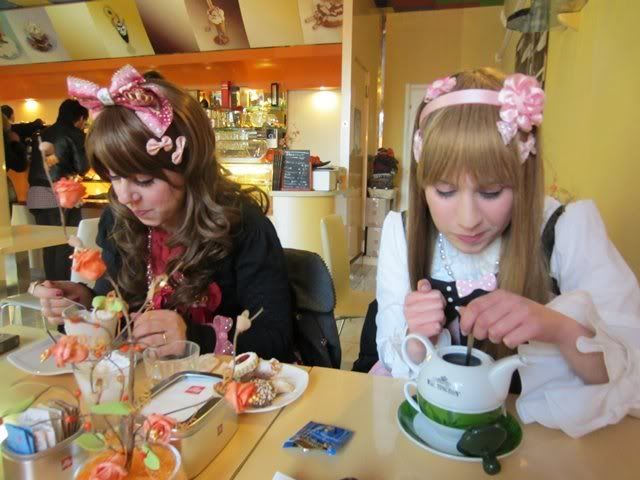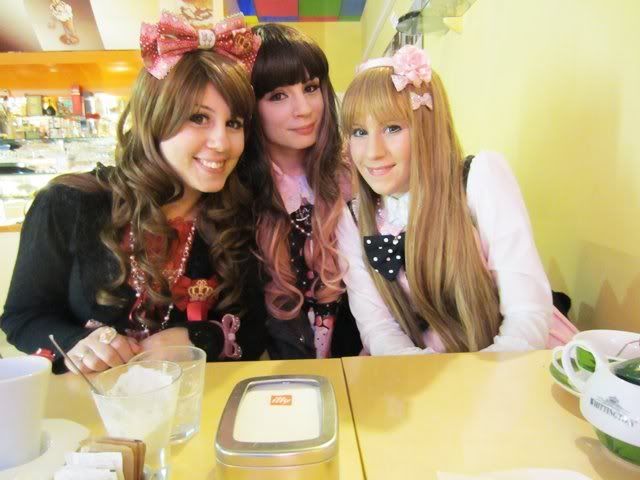 Yesterday I went with my girls to a convention called Roma Comics and Games, we made the cosplay group of the famous anime Puella Madoka Magica! I'll surely make a report of this event in the next days ^___^