I went to versaille's concert with my boyfriend yesterday! The wait was exhausting, the organizing was awful, and I'll avoid talking about it...
I had a chance to see some firends of mine again and to meet for the first time a dear friend (Valentina) I had been knowing for some years online but never met in real life!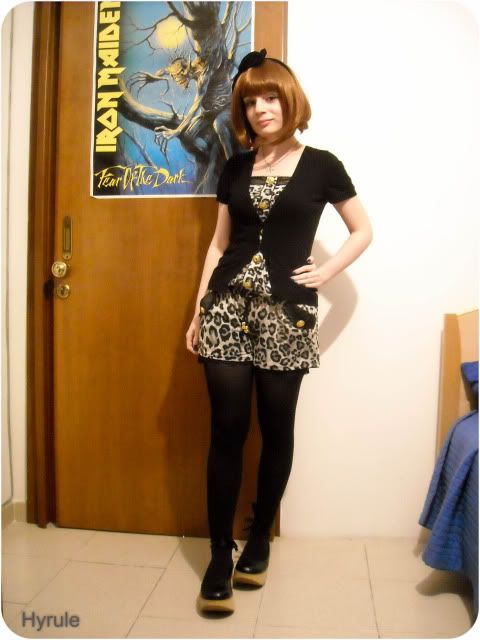 I would have dressed in lolita (I prepared two outfits I will show you in the next post) but I had some health problems and I preferred to dress like this to stay more confortable, I wish you will like my first non-loli outfit!
The concert was awesome! I had a lot of fun and Versailles were outstanding! Kamijo was really beautiful ehehe (but he's not my kind of man). I do not understand how can he stay perfect after 2 hours of concert, on the other hand the other members were devastated XD ahhaha Hizaki was a real princess and Teru was funny like a silly child
With my dear friend Flavia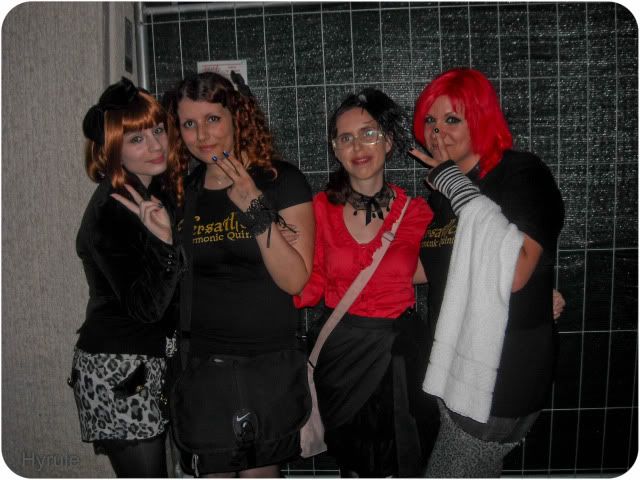 me, Valentina, Flavia and Valentina ♥♥♥
The band was really nice with fans and after the concert they had a meet and greet, unfoortunately I could not wait too much after the concert because I had to take a long journey to come back home! Sadly we were not given the permission to take pics of the show and the band, I would have liked to share with you some more of the event !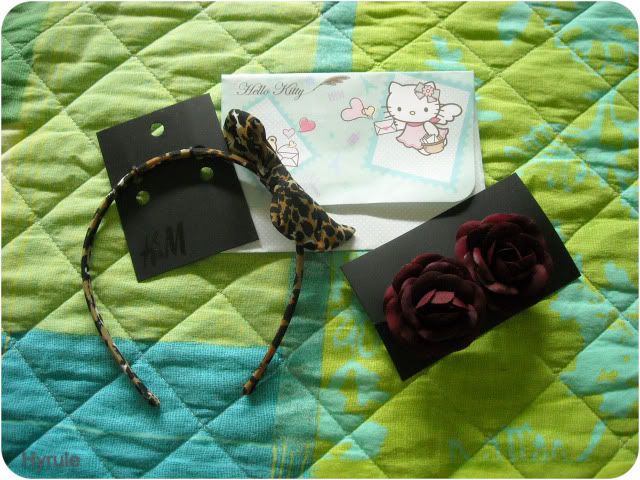 Here there are the presents I received from my sweet friend Valentina, I was so happy to finally meet her! She knows me really well, I love her gifts! I wish she liked my present too!