My last taobao parcel is arrived finally! I bought a lot of things, if someone is interested on a specific object/ link/other let me know!
My shopping : Banana fish dress/shirt, two cross rings, three cross necklaces, Prisila fake bangs, Lolita wig with pony tails, three round headdresses from Fox Cherry and a chiffon black blouse!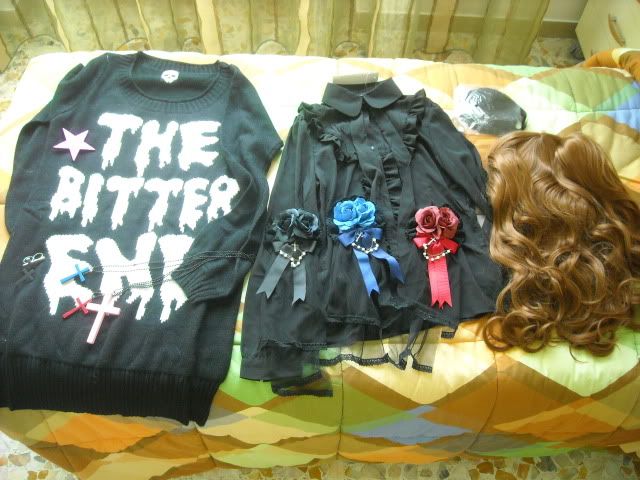 I'll surely make a review of round headdress in the next days, I thought it would be interesting for a lot of lolitas!
Join me tomorrow for the Halloween post!