I went out with my boyfriend for a little walk yesterday, so he made some pics of my outfit! It was the first time I wore my new Tulle Rose op from MmM, the coordinate was very delicate and soft, next time I hope to coordinate it with navy! I hope you like it ♥
I wore ivory roses lace tights, I hate my camera 'cause the dettails are always invisible.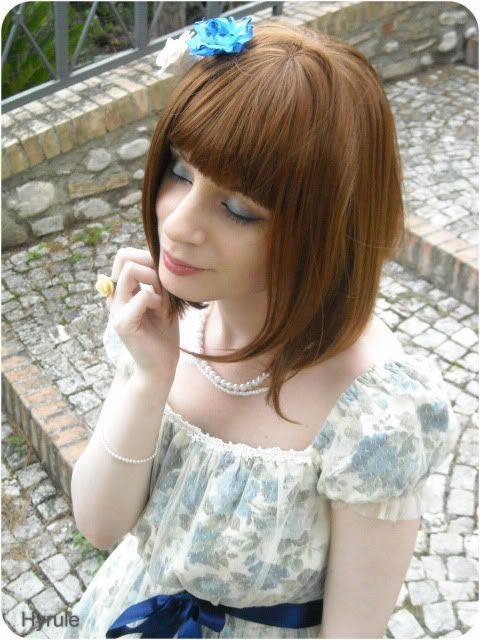 I don't know why but I love this shoot, you can see a bit my soft make up and the pearls accessories!
We cooked some vanilla cookies in the evening, I love cooking with him! I feel like we are married ahah ( I know, I'm so damn honey sometimes) then we watched Fairy tail and we drunk a hot tea ( I chose breakfast, the worse one for the night ahah)!
Pic of my last make up purchases, I went to the mall some days ago and I bought these items ( some are presents ♥), I'll review them asap!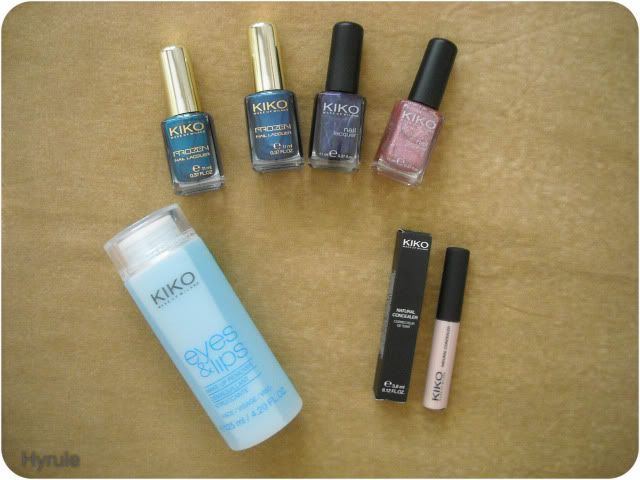 What I bought:
Frozen Nail Lacquer Frosted Emerald
Frozen Nail Lacquer Northern Sea Blue (present from my boyfriend ♥)
Nail Lacquer Viola Nero Microglitter (for only 1 euro!)
Nail Lacquer Fuchsia Microglitter (present from my sister's boyfriend)
Make up Remover Eyes&lips
Natural Concealer 01
Let me know if you want a special review!
Thank you very much for looking ♥ Comments are always very welcome!