Hi dears!
My boyfriend came to my home yesterday afternoon, we wacthed anime ( Fairy tail ♥), then he made pics of my last outfit, I thought about it a lot of times but I
I never
had the opportunity to wear it, you can consider it like a "dress up for fun"!
I had the permission from my mother to use this outfit for my future weeding!
It's early to talk about it, but it's my first wish when I'll finish the university
♥
!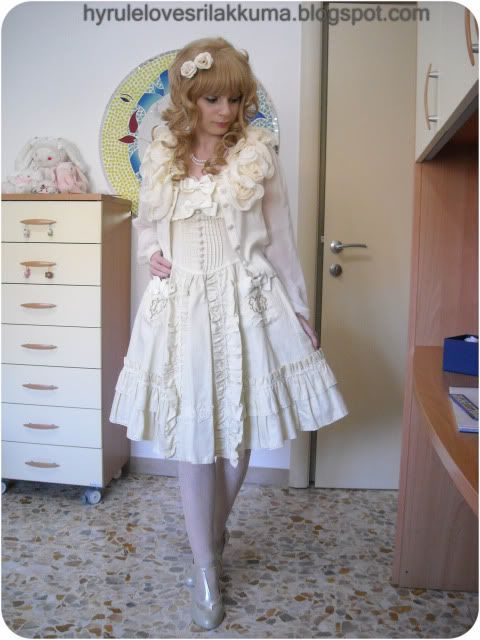 Lastly, a pic about my last nail polish purchase! I love to coordinate my nail with the dresses, I think this color is perfect for gothic style, specially my Ritual print from MmM, the dark grey is really similar!
I love the German brand Essence, products are very cheap price but the quality is very good (note: I always wear nail polish with a base under, so they'll have a good duration!). Specifically, this nail polish is from the limited edition
50' girls
reloaded
(now in store!), a trend theme ispired from 50' years, boats and sea! The color is called " You're a Heartbreaker" ahah what a strange name! It's dark grey with dark green reflex, it's really hard to describe! I hope you like it! Thank you for looking ♥